KAVNHAAP - Trademark Details
Status: 709 - Registration cancelled because registrant did not file an acceptable declaration under Section 71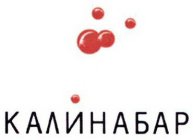 Registration Number
4247908
Status
709 - Registration cancelled because registrant did not file an acceptable declaration under Section 71
Registration Number
4247908
Registration Date
2012-11-27
Mark Drawing
3000 - Illustration: Drawing or design which also includes word(s)/ letter(s)/number(s) Typeset
Design Searches
261901, 280103 - Spheres. Inscriptions in Chinese, Japanese, Korean, Vietnamese or other Asian characters.
Published for Opposition Date
2012-09-11
Law Office Assigned Location Code
L10
Employee Name
MAKHDOOM, SAIMA
Statements
Indication of Colors claimed
The color(s) red, black, and white is/are claimed as a feature of the mark.
Description of Mark
The mark consists of a combined sign includes a word "KALINABAR", made in letters of the Russian alphabet, in black colour, regular type on white background; the word "KALINABAR" has no translations and meanings, and with respect to applied services, is semantically neutral; there is a graphic element in the form of sphere of red colour with white highlight above the letter "I" in Cyrillic; there are four graphic elements in the form of spheres of red colour with white highlights, two spheres being connected with each other, above the word element.
Goods and Services
Snack-bars; cafés; cafeterias; restaurants; self-service restaurants; canteens; bar services; catering
Transliteration Statement
The transliteration of the non-Latin characters in the mark is: "KALINABAR" and this has no meaning in a foreign language.
Classification Information
International Class
043
- Services for providing food and drink; temporary accommodation. - Services for providing food and drink; temporary accommodation.
Class Status Code
F - Section 71 - Cancelled
Class Status Date
2019-06-28
Correspondences
Address
Please log in with your Justia account to see this address.
International Registrations
International Registration Number
1094456
International Registration Date
2011-09-14
International Publication Date
2011-11-10
International Renewal Date
2021-09-14
Auto Protection Date
2013-05-03
International Status
001 - Request for extension of protection established
International Status Date
2011-11-03
Priority Claimed Date
2011-03-15
Trademark Events
| | |
| --- | --- |
| Event Date | Event Description |
| 2011-11-03 | SN ASSIGNED FOR SECT 66A APPL FROM IB |
| 2011-11-09 | NEW APPLICATION OFFICE SUPPLIED DATA ENTERED IN TRAM |
| 2011-11-15 | APPLICATION FILING RECEIPT MAILED |
| 2011-12-30 | ASSIGNED TO EXAMINER |
| 2012-01-04 | NON-FINAL ACTION WRITTEN |
| 2012-01-05 | NON-FINAL ACTION (IB REFUSAL) PREPARED FOR REVIEW |
| 2012-01-09 | REFUSAL PROCESSED BY MPU |
| 2012-01-09 | NON-FINAL ACTION MAILED - REFUSAL SENT TO IB |
| 2012-01-27 | REFUSAL PROCESSED BY IB |
| 2012-07-06 | TEAS RESPONSE TO OFFICE ACTION RECEIVED |
| 2012-07-06 | CORRESPONDENCE RECEIVED IN LAW OFFICE |
| 2012-07-06 | TEAS/EMAIL CORRESPONDENCE ENTERED |
| 2012-07-17 | APPROVED FOR PUB - PRINCIPAL REGISTER |
| 2012-07-31 | ASSIGNED TO LIE |
| 2012-08-06 | LAW OFFICE PUBLICATION REVIEW COMPLETED |
| 2012-08-22 | NOTIFICATION OF NOTICE OF PUBLICATION E-MAILED |
| 2012-08-22 | NOTICE OF START OF OPPOSITION PERIOD CREATED, TO BE SENT TO IB |
| 2012-08-22 | NOTIFICATION OF POSSIBLE OPPOSITION SENT TO IB |
| 2012-09-11 | PUBLISHED FOR OPPOSITION |
| 2012-09-11 | OFFICIAL GAZETTE PUBLICATION CONFIRMATION E-MAILED |
| 2012-10-15 | NOTIFICATION PROCESSED BY IB |
| 2012-11-27 | REGISTERED-PRINCIPAL REGISTER |
| 2013-02-27 | FINAL DISPOSITION NOTICE CREATED, TO BE SENT TO IB |
| 2013-03-06 | FINAL DISPOSITION PROCESSED |
| 2013-03-06 | FINAL DISPOSITION NOTICE SENT TO IB |
| 2013-03-25 | FINAL DECISION TRANSACTION PROCESSED BY IB |
| 2017-11-27 | COURTESY REMINDER - SEC. 71 (6-YR) E-MAILED |
| 2019-06-28 | CANCELLED SECTION 71 |
| 2020-02-28 | TOTAL INVALIDATION OF REG EXT PROTECTION CREATED |
| 2020-05-19 | GENERIC MADRID TRANSACTION CREATED |
| 2020-05-20 | GENERIC MADRID TRANSACTION SENT TO IB |
| 2020-06-12 | TOTAL INVALIDATION PROCESSED BY THE IB |