Image Trademark with Serial Number 79102416
Status: 404 - U.S. registration cancelled because International Registration cancelled in whole or in part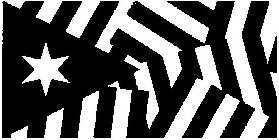 Registration Number
4192495
Status
404 - U.S. registration cancelled because International Registration cancelled in whole or in part
Registration Number
4192495
Registration Date
2012-08-21
Mark Drawing
2000 - Illustration: Drawing or design without any word(s)/letter(s)/ number(s) Typeset
Design Searches
010104, 240901, 240902, 240925, 260521, 261701, 261706 - A single star with six points. Rectangular or square flags excluding American flag or checkered flag. Pennants (flags in the form of a triangle), flags with forked sides. Other flags, including bunting and signal flags. Triangles that are completely or partially shaded. Straight line(s), band(s) or bar(s). Diagonal line(s), band(s) or bar(s).
Published for Opposition Date
2012-06-05
Law Office Assigned Location Code
L10
Employee Name
DOMBROW, COLLEEN M
Statements
Indication of Colors claimed
Color is not claimed as a feature of the mark.
Description of Mark
The mark consists of a six pointed star on a shaded triangle superimposed on and to the left of diagonal stripes at differing angles.
Goods and Services
Clothing, namely, sweaters, dress shirts, rugby shirts, knit shirts, jeans, fur jackets, leather jackets, wind resistant jackets, fur coats, lab coats, leather coats, overcoats, rain coats, sport coats, suit coats, top coats, slacks, gym pants, gym suits, play suits, ski suits, snow suits, sweat suits, vested suits, leisure suits, training suits, jogging suits, warm-up suits, visors, blouses, dresses, cardigans, jerseys, shorts, bermuda shorts, gym shorts, bandanas, headbands, wristbands, sweatbands, overalls, robes, tops, tank tops, singlets, athletic uniforms, swimwear, briefs, knee highs, mittens, muffs, ear muffs, sleepwear, sneakers, booties and sandals; footwear; suits; layettes; babies' diapers of textile; bathing suits, bathing trunks, bath robes, bathing caps, bath slippers; bikinis; pocket squares; masquerade costumes; football shoes; belts for clothing; clothing for gymnastics, namely, moisture-wicking sports shirts, moisture-wicking sports pants, moisture-wicking sports bras and sports overuniforms, gymnastic shoes, scarves, gloves, shirts and/or jumpers, trousers, included in this class, hats, jackets, hoods, neckties, ascots, bibs, not of paper, coats, caps, headwear, pullovers, cyclists' clothing, namely, cyclists' jerseys, waterproof jackets, pants, rain capes, rain ponchos, skirts, pajamas, shoes, included in this class, aprons, socks, sports shoes, included in this class, beach wear, stockings, tights, knitwear, namely, knitted shirts, T-shirts, underwear
Classification Information
International Class
025
- Clothing, footwear, headgear. - Clothing, footwear, headgear.
Class Status Code
F - Section 71 - Cancelled
Class Status Date
2019-03-22
Correspondences
Address
Please log in with your Justia account to see this address.
International Registrations
International Registration Number
1090345
International Registration Date
2011-06-29
International Publication Date
2011-10-06
International Renewal Date
2021-06-29
Auto Protection Date
2013-03-29
International Status
102 - Death of IR (Dead as a Result of Non-Renewal, Renunciation or Cancellation by Holder of International Registration)
International Status Date
2021-06-29
Priority Claimed Date
2010-12-30
Trademark Events
| | |
| --- | --- |
| Event Date | Event Description |
| 2011-09-29 | SN ASSIGNED FOR SECT 66A APPL FROM IB |
| 2011-09-30 | LIMITATION FROM ORIGINAL APPLICATION ENTERED |
| 2011-10-05 | NEW APPLICATION OFFICE SUPPLIED DATA ENTERED IN TRAM |
| 2011-10-11 | APPLICATION FILING RECEIPT MAILED |
| 2011-10-18 | ASSIGNED TO EXAMINER |
| 2011-10-18 | NON-FINAL ACTION WRITTEN |
| 2011-10-19 | NON-FINAL ACTION (IB REFUSAL) PREPARED FOR REVIEW |
| 2011-10-19 | REFUSAL PROCESSED BY MPU |
| 2011-10-19 | NON-FINAL ACTION MAILED - REFUSAL SENT TO IB |
| 2011-11-05 | REFUSAL PROCESSED BY IB |
| 2012-04-10 | EXAMINERS AMENDMENT -WRITTEN |
| 2012-04-10 | EXAMINER'S AMENDMENT ENTERED |
| 2012-04-10 | APPROVED FOR PUB - PRINCIPAL REGISTER |
| 2012-04-10 | EXAMINERS AMENDMENT MAILED |
| 2012-04-16 | TEAS REVOKE/APP/CHANGE ADDR OF ATTY/DOM REP RECEIVED |
| 2012-04-16 | ATTORNEY/DOM.REP.REVOKED AND/OR APPOINTED |
| 2012-04-30 | ASSIGNED TO LIE |
| 2012-05-01 | LAW OFFICE PUBLICATION REVIEW COMPLETED |
| 2012-05-16 | NOTIFICATION OF NOTICE OF PUBLICATION E-MAILED |
| 2012-05-16 | NOTICE OF START OF OPPOSITION PERIOD CREATED, TO BE SENT TO IB |
| 2012-05-16 | NOTIFICATION OF POSSIBLE OPPOSITION SENT TO IB |
| 2012-06-05 | PUBLISHED FOR OPPOSITION |
| 2012-06-05 | OFFICIAL GAZETTE PUBLICATION CONFIRMATION E-MAILED |
| 2012-08-21 | REGISTERED-PRINCIPAL REGISTER |
| 2012-09-28 | CHANGE OF NAME/ADDRESS REC'D FROM IB |
| 2012-11-21 | FINAL DISPOSITION NOTICE CREATED, TO BE SENT TO IB |
| 2012-12-02 | NOTIFICATION PROCESSED BY IB |
| 2013-03-04 | FINAL DISPOSITION PROCESSED |
| 2013-03-04 | FINAL DISPOSITION NOTICE SENT TO IB |
| 2013-03-25 | FINAL DECISION TRANSACTION PROCESSED BY IB |
| 2017-08-21 | COURTESY REMINDER - SEC. 71 (6-YR) E-MAILED |
| 2018-01-05 | NEW REPRESENTATIVE AT IB RECEIVED |
| 2018-04-29 | TEAS CHANGE OF CORRESPONDENCE RECEIVED |
| 2019-02-14 | NEW REPRESENTATIVE AT IB RECEIVED |
| 2019-03-22 | CANCELLED SECTION 71 |
| 2019-11-22 | TOTAL INVALIDATION OF REG EXT PROTECTION CREATED |
| 2019-12-19 | INVALIDATION PROCESSED |
| 2019-12-20 | TOTAL INVALIDATION OF REG EXT PROTECTION SENT TO IB |
| 2020-01-16 | TOTAL INVALIDATION PROCESSED BY THE IB |
| 2022-01-21 | DEATH OF INTERNATIONAL REGISTRATION |
| 2022-01-21 | NOTIFICATION OF EFFECT OF CANCELLATION OF INTL REG E-MAILED |