Image Trademark with Serial Number 79084467
Status: 402 - Ir Cancelled--Case Abandoned/Cancelled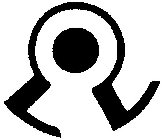 Status
402 - Ir Cancelled--Case Abandoned/Cancelled
Mark Drawing
2000 - Illustration: Drawing or design without any word(s)/letter(s)/ number(s) Typeset
Design Searches
260121, 260127, 261709 - Circles that are totally or partially shaded. Circles containing irregular exterior lining or elements not amounting to a decorative border. Curved line(s), band(s) or bar(s).
Law Office Assigned Location Code
L80
Employee Name
GLASSER, CARYN
Statements
Indication of Colors claimed
Color is not claimed as a feature of the mark.
Goods and Services
Apparatus for recording, transmission, reproduction of sound or images; data processing apparatus; protection devices for personal use against accidents, protective helmets for sports, personal stereos, pedometers, heart-rate measuring units
Goods and Services
Horological and chronometric instruments; watches, watch cases, watch straps, chronometers
Goods and Services
Sports bags other than those adapted for their contents, rucksacks
Goods and Services
Clothing, sportswear, headbands, wristbands, footwear (excluding orthopedic footwear), sports footwear, lace-up shoes, shoes with hook and pile fastening tapes, shoe bags, headgear, caps, hats, underwear, skirts, trousers, jackets, belts, gloves (clothing), waterproof clothing, anoraks, socks, soles for footwear, shorts, tee-shirts, pullovers, track suits, singlets (these goods in connection with sports involving the use of bats, rackets and balls)
Goods and Services
Carpets, rugs, mats and matting, linoleum and other materials for covering existing floors, gymnastics and sports mats
Goods and Services
Games and playthings; gymnastic and sporting goods (excluding clothing, footwear and rugs); games, toys intended for discovering sports, treadmills, machines for physical exercises, chest expanders (exercisers)
Goods and Services
Retail sale services for sports goods, sportswear and sports footwear; advertising services in the field of sports
Goods and Services
Education; providing of training; entertainment; sporting and cultural activities; providing sports facilities; organization of sports competitions; sports camp services
Classification Information
Correspondences
Address
Please log in with your Justia account to see this address.
International Registrations
International Registration Number
1043705
International Registration Date
2010-04-23
International Publication Date
2010-08-05
International Renewal Date
2020-04-23
Auto Protection Date
2012-01-29
International Status
102 - Death of IR (Dead as a Result of Non-Renewal, Renunciation or Cancellation by Holder of International Registration)
International Status Date
2020-04-23
Priority Claimed Date
2009-10-26
Trademark Events
| | |
| --- | --- |
| Event Date | Event Description |
| 2010-07-29 | SN ASSIGNED FOR SECT 66A APPL FROM IB |
| 2010-08-04 | NEW APPLICATION OFFICE SUPPLIED DATA ENTERED IN TRAM |
| 2010-08-04 | ASSIGNED TO EXAMINER |
| 2010-08-10 | APPLICATION FILING RECEIPT MAILED |
| 2010-08-11 | NON-FINAL ACTION WRITTEN |
| 2010-08-12 | NON-FINAL ACTION (IB REFUSAL) PREPARED FOR REVIEW |
| 2010-08-12 | REFUSAL PROCESSED BY MPU |
| 2010-08-12 | NON-FINAL ACTION MAILED - REFUSAL SENT TO IB |
| 2010-09-04 | REFUSAL PROCESSED BY IB |
| 2011-03-10 | ABANDONMENT - FAILURE TO RESPOND OR LATE RESPONSE |
| 2011-03-10 | ABANDONMENT NOTICE MAILED - FAILURE TO RESPOND |
| 2012-01-04 | NOTIFICATION OF POSSIBLE OPPOSITION CREATED, TO BE SENT TO IB |
| 2012-01-06 | NOTIFICATION OF POSSIBLE OPPOSITION SENT TO IB |
| 2012-02-11 | NOTIFICATION PROCESSED BY IB |
| 2012-03-10 | FINAL DISPOSITION NOTICE CREATED, TO BE SENT TO IB |
| 2012-03-12 | FINAL DISPOSITION NOTICE SENT TO IB |
| 2012-03-30 | FINAL DECISION TRANSACTION PROCESSED BY IB |
| 2014-05-22 | NEW REPRESENTATIVE AT IB RECEIVED |
| 2017-08-10 | NEW REPRESENTATIVE AT IB RECEIVED |
| 2021-05-16 | DEATH OF INTERNATIONAL REGISTRATION |
| 2021-05-17 | NOTIFICATION OF EFFECT OF CANCELLATION OF INTL REG MAILED |