Image Trademark with Serial Number 79049149
Status: 709 - Registration cancelled because registrant did not file an acceptable declaration under Section 71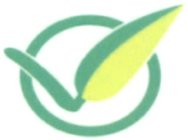 Registration Number
3715347
Status
709 - Registration cancelled because registrant did not file an acceptable declaration under Section 71
Registration Number
3715347
Registration Date
2009-11-24
Mark Drawing
2000 - Illustration: Drawing or design without any word(s)/letter(s)/ number(s) Typeset
Design Searches
050325, 260102 - Other leaves. Plain single line circles.
Published for Opposition Date
2009-06-02
Law Office Assigned Location Code
L70
Employee Name
LEE, YAT SYE I
Statements
Indication of Colors claimed
The color(s) pale green and middle green is/are claimed as a feature of the mark.
Description of Mark
The mark consists of the colors pale green and middle green, with the color pale green and middle green appearing in the design of the leaf and the color middle green appearing in the circle.
Goods and Services
Cutlery; razors, namely, shaving blades, hair-clippers, cutting members for shaving apparatus, and electric and non-electric depilation razors
Goods and Services
[ Scientific apparatus, namely, electron microscopes, pathology microscopes, pathology scanners and viewers, cinematographic apparatus, namely, home cinema systems, optical apparatus, namely, DVD recorders, DVD players, DVD home theater apparatus, namely, DVD machines; control apparatus, namely, electrical and power controllers for lighting systems for use with software programs for operating and controlling lighting systems; electronic ballasts for lighting purposes; light emitting diodes (LEDs), apparatus for recording, transmission or reproduction of sound or images, television sets, flat televisions, LCD and plasma televisions, MP3 and MP4 players, Hifi audio sets, namely, audio amplifiers and surround sound speakers, flash audio players, webcams, batteries and battery chargers; telephone sets; data processing equipment and computers ]
Goods and Services
[ Surgical, medical, dental and veterinary apparatus and instruments, namely, MRI scanners, patient monitors, namely, medical monitors for critical care and anesthesia, for recording and analyzing sleep-related disorders, medical monitors, namely, patient medical monitors for respiratory monitoring and airflow measurement, cardiac output monitors, monitors for surgical stimulation, analgesia and hypnotic related responses, ultrasound transducers, defibrillators, medical and clinical apparatus used in digital radiography and telemetry ]
Goods and Services
Apparatus for lighting, namely, electric lighting fixtures, electric lamps, fluorescent lamps, landscape lighting installations, street lights; LED string systems for signage, namely, light assemblies for street lights, signs, and commercial lighting, band lighting and architectural applications, namely, lighting fixtures for use in architectural accent lighting applications; light sources using LED technology, namely, LED light fixtures, LED lighting fixtures for indoor and outdoor lighting applications, LED light bulbs, heating apparatus, namely, electric heating fans, electric radiators for heating buildings, terrace heaters; cooking apparatus, namely, electric water kettles
Goods and Services
Electric toothbrushes
Goods and Services
[ Scientific and technological services, namely, consultancy in the field of scientific energy-saving technologies, development of new technologies for others in the field of energy-saving and environmental protection, and research and design relating thereto; industrial analysis and research services namely, research in the field of environmental protection; design and development of computer hardware and software ]
Classification Information
Correspondences
Name
EDWARD W. GOODMAN, EDWARD BLOCKER, MICHA
Address
Please log in with your Justia account to see this address.
International Registrations
International Registration Number
0951396
International Registration Date
2007-11-05
International Publication Date
2008-03-20
International Renewal Date
2027-11-05
Auto Protection Date
2009-08-28
International Status
001 - Request for extension of protection established
International Status Date
2008-02-28
Priority Claimed Date
2007-05-09
Trademark Events
| | |
| --- | --- |
| Event Date | Event Description |
| 2008-02-28 | SN ASSIGNED FOR SECT 66A APPL FROM IB |
| 2008-02-29 | NEW APPLICATION ENTERED IN TRAM |
| 2008-02-29 | ASSIGNED TO EXAMINER |
| 2008-03-12 | NON-FINAL ACTION WRITTEN |
| 2008-03-12 | NON-FINAL ACTION WRITTEN |
| 2008-03-13 | NON-FINAL ACTION (IB REFUSAL) PREPARED FOR REVIEW |
| 2008-03-13 | NON-FINAL ACTION MAILED |
| 2008-03-13 | REFUSAL PROCESSED BY MPU |
| 2008-03-13 | NON-FINAL ACTION MAILED - REFUSAL SENT TO IB |
| 2008-04-04 | REFUSAL PROCESSED BY IB |
| 2008-09-10 | TEAS REVOKE/APP/CHANGE ADDR OF ATTY/DOM REP RECEIVED |
| 2008-09-10 | ATTORNEY/DOM.REP.REVOKED AND/OR APPOINTED |
| 2008-09-11 | TEAS RESPONSE TO OFFICE ACTION RECEIVED |
| 2008-09-18 | ASSIGNED TO LIE |
| 2008-09-18 | CORRESPONDENCE RECEIVED IN LAW OFFICE |
| 2008-09-18 | TEAS/EMAIL CORRESPONDENCE ENTERED |
| 2008-10-09 | NON-FINAL ACTION WRITTEN |
| 2008-10-09 | NON-FINAL ACTION MAILED |
| 2009-04-06 | TEAS RESPONSE TO OFFICE ACTION RECEIVED |
| 2009-04-07 | CORRESPONDENCE RECEIVED IN LAW OFFICE |
| 2009-04-07 | TEAS/EMAIL CORRESPONDENCE ENTERED |
| 2009-04-28 | APPROVED FOR PUB - PRINCIPAL REGISTER |
| 2009-04-29 | LAW OFFICE PUBLICATION REVIEW COMPLETED |
| 2009-05-13 | NOTICE OF PUBLICATION |
| 2009-06-02 | PUBLISHED FOR OPPOSITION |
| 2009-06-30 | EXTENSION OF TIME TO OPPOSE RECEIVED |
| 2009-07-30 | NOTIFICATION OF POSSIBLE OPPOSITION CREATED, TO BE SENT TO IB |
| 2009-07-30 | NOTIFICATION OF POSSIBLE OPPOSITION SENT TO IB |
| 2009-08-13 | NOTIFICATION OF POSSIBLE OPPOSITION - PROCESSED BY IB |
| 2009-10-16 | EXTENSION OF TIME TO OPPOSE PROCESS - TERMINATED |
| 2009-11-24 | REGISTERED-PRINCIPAL REGISTER |
| 2010-02-24 | FINAL DISPOSITION NOTICE CREATED, TO BE SENT TO IB |
| 2010-03-15 | FINAL DISPOSITION PROCESSED |
| 2010-03-15 | FINAL DISPOSITION NOTICE SENT TO IB |
| 2013-01-27 | FINAL DECISION TRANSACTION PROCESSED BY IB |
| 2013-03-09 | CHANGE OF NAME/ADDRESS REC'D FROM IB |
| 2013-11-08 | CHANGE OF NAME/ADDRESS REC'D FROM IB |
| 2014-06-12 | NEW REPRESENTATIVE AT IB RECEIVED |
| 2016-05-09 | TEAS SECTION 71 RECEIVED |
| 2016-05-25 | CASE ASSIGNED TO POST REGISTRATION PARALEGAL |
| 2016-05-26 | REGISTERED - PARTIAL SEC 71 ACCEPTED |
| 2016-05-26 | NOTICE OF ACCEPTANCE OF SEC. 71 - E-MAILED |
| 2017-01-26 | PARTIAL INVALIDATION OF REG EXT PROTECTION CREATED |
| 2017-04-04 | INVALIDATION PROCESSED |
| 2017-04-04 | PARTIAL INVALIDATION OF REG EXT PROTECTION SENT TO IB |
| 2017-06-02 | PARTIAL INVALIDATION PROCESSED BY THE IB |
| 2017-12-14 | INTERNATIONAL REGISTRATION RENEWED |
| 2018-11-24 | COURTESY REMINDER - SEC. 71 (10-YR) E-MAILED |
| 2021-02-26 | CANCELLED SECTION 71 |
| 2021-10-26 | TOTAL INVALIDATION OF REG EXT PROTECTION CREATED |
| 2021-12-15 | INVALIDATION PROCESSED |
| 2021-12-15 | TOTAL INVALIDATION OF REG EXT PROTECTION SENT TO IB |
| 2022-01-09 | TOTAL INVALIDATION PROCESSED BY THE IB |