C - Trademark Details
Status: 800 - Registered And Renewed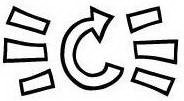 Registration Number
3205724
Status
800 - Registered And Renewed
Registration Number
3205724
Registration Date
2007-02-06
Mark Drawing
3000 - Illustration: Drawing or design which also includes word(s)/ letter(s)/number(s) Typeset
Design Searches
241501, 261302, 261313, 270305 - Arrows forming a circle or an arc of a circle. Plain single or multiple line quadrilaterals. Two quadrilaterals. Representations of objects forming letters or numerals, including punctuation.
Published for Opposition Date
2006-11-21
Law Office Assigned Location Code
L10
Employee Name
HERMAN, RUSS
Statements
Indication of Colors claimed
Color is not claimed as a feature of the mark.
Goods and Services
recycling services
Classification Information
International Class
040
- Treatment of materials. - Treatment of materials.
US Class Codes
100, 103, 106
Class Status Code
6 - Active
Class Status Date
2006-03-29
First Use Anywhere Date
2006-03-08
First Use In Commerce Date
2006-03-08
Current Trademark Owners
Party Type
30 - Original Registrant
Legal Entity Type
16 - Limited Liability Company
Trademark Owner History
Party Type
30 - Original Registrant
Legal Entity Type
16 - Limited Liability Company
Party Type
20 - Owner at Publication
Legal Entity Type
16 - Limited Liability Company
Party Type
10 - Original Applicant
Legal Entity Type
16 - Limited Liability Company
Trademark Events
| | |
| --- | --- |
| Event Date | Event Description |
| 2006-03-29 | NEW APPLICATION ENTERED IN TRAM |
| 2006-03-30 | NOTICE OF DESIGN SEARCH CODE MAILED |
| 2006-09-06 | ASSIGNED TO EXAMINER |
| 2006-09-07 | APPROVED FOR PUB - PRINCIPAL REGISTER |
| 2006-09-18 | ASSIGNED TO LIE |
| 2006-09-19 | LAW OFFICE PUBLICATION REVIEW COMPLETED |
| 2006-11-01 | NOTICE OF PUBLICATION |
| 2006-11-21 | PUBLISHED FOR OPPOSITION |
| 2007-02-06 | REGISTERED-PRINCIPAL REGISTER |
| 2012-02-28 | TEAS SECTION 8 & 15 RECEIVED |
| 2012-03-31 | CASE ASSIGNED TO POST REGISTRATION PARALEGAL |
| 2012-03-31 | REGISTERED - SEC. 8 (6-YR) ACCEPTED & SEC. 15 ACK. |
| 2012-03-31 | NOTICE OF ACCEPTANCE OF SEC. 8 & 15 - MAILED |
| 2016-08-10 | TEAS SECTION 8 & 9 RECEIVED |
| 2016-10-27 | CASE ASSIGNED TO POST REGISTRATION PARALEGAL |
| 2016-10-27 | REGISTERED - SEC. 8 (10-YR) ACCEPTED/SEC. 9 GRANTED |
| 2016-10-27 | REGISTERED AND RENEWED (FIRST RENEWAL - 10 YRS) |
| 2016-10-27 | NOTICE OF ACCEPTANCE OF SEC. 8 & 9 - E-MAILED |