LUCERO - Trademark Details
Status: 710 - Cancelled - Section 8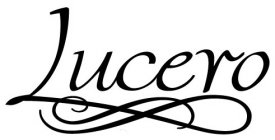 Registration Number
3336330
Status
710 - Cancelled - Section 8
Registration Number
3336330
Registration Date
2007-11-13
Mark Drawing
3000 - Illustration: Drawing or design which also includes word(s)/ letter(s)/number(s) Typeset
Design Searches
261709 - Curved line(s), band(s) or bar(s).
Published for Opposition Date
2006-11-21
Law Office Assigned Location Code
M10
Employee Name
HARDY LUDLOW, TARAH KI
Statements
Indication of Colors claimed
Color is not claimed as a feature of the mark.
Description of Mark
The mark consists of the word "Lucero" appearing in fancy cursive writing with a decorative swirl intersecting part of the "L".
Goods and Services
Musical stringed instruments, namely, guitars, basses, banjos and mandolins
Translation of Words in Mark
The foreign wording in the mark translates into English as BRIGHT STAR.
Classification Information
International Class
015
- Musical instruments. - Musical instruments.
US Class Codes
002, 021, 036
Class Status Code
2 - Sec. 8 - Entire Registration
Class Status Date
2018-06-15
First Use Anywhere Date
2006-08-31
First Use In Commerce Date
2006-08-31
Correspondences
Address
Please log in with your Justia account to see this address.
Madrid International Filings
Original Filing Date USPTO
2011-07-05
International Registration Number
1087423
International Registration Date
2011-07-05
International Status Code
480
International Renewal Date
2031-07-05
Madrid History Events
Date
Code
Description
2011-09-02
CREAT
APPLICATION FOR IR REGISTERED BY IB
2011-07-05
NEWAP
NEW APPLICATION FOR IR RECEIVED
2011-07-07
MCERT
MANUALLY CERTIFIED
2011-07-07
APPST
IR CERTIFIED AND SENT TO IB
2021-07-22
RENWL
INTERNATIONAL REGISTRATION RENEWED
Trademark Events
| | |
| --- | --- |
| Event Date | Event Description |
| 2005-07-26 | NEW APPLICATION ENTERED IN TRAM |
| 2006-02-08 | ASSIGNED TO EXAMINER |
| 2006-02-08 | NON-FINAL ACTION WRITTEN |
| 2006-02-08 | NON-FINAL ACTION MAILED |
| 2006-08-08 | TEAS CHANGE OF CORRESPONDENCE RECEIVED |
| 2006-08-08 | TEAS RESPONSE TO OFFICE ACTION RECEIVED |
| 2006-08-08 | CORRESPONDENCE RECEIVED IN LAW OFFICE |
| 2006-08-31 | TEAS/EMAIL CORRESPONDENCE ENTERED |
| 2006-09-04 | APPROVED FOR PUB - PRINCIPAL REGISTER |
| 2006-09-18 | ASSIGNED TO LIE |
| 2006-09-30 | LAW OFFICE PUBLICATION REVIEW COMPLETED |
| 2006-11-01 | NOTICE OF PUBLICATION |
| 2006-11-21 | PUBLISHED FOR OPPOSITION |
| 2007-02-13 | NOA MAILED - SOU REQUIRED FROM APPLICANT |
| 2007-07-11 | TEAS STATEMENT OF USE RECEIVED |
| 2007-07-11 | USE AMENDMENT FILED |
| 2007-09-06 | STATEMENT OF USE PROCESSING COMPLETE |
| 2007-09-07 | ALLOWED PRINCIPAL REGISTER - SOU ACCEPTED |
| 2007-10-05 | ASSIGNED TO LIE |
| 2007-10-05 | LAW OFFICE REGISTRATION REVIEW COMPLETED |
| 2007-11-13 | REGISTERED-PRINCIPAL REGISTER |
| 2011-02-23 | AUTOMATIC UPDATE OF ASSIGNMENT OF OWNERSHIP |
| 2011-03-02 | ASSIGNMENT OF OWNERSHIP NOT UPDATED AUTOMATICALLY |
| 2011-05-25 | AUTOMATIC UPDATE OF ASSIGNMENT OF OWNERSHIP |
| 2013-10-30 | TEAS SECTION 8 & 15 RECEIVED |
| 2013-11-15 | CASE ASSIGNED TO POST REGISTRATION PARALEGAL |
| 2013-10-30 | REGISTERED - SEC. 8 (6-YR) & SEC. 15 FILED |
| 2013-11-15 | REGISTERED - SEC. 8 (6-YR) ACCEPTED & SEC. 15 ACK. |
| 2013-11-15 | NOTICE OF ACCEPTANCE OF SEC. 8 & 15 - MAILED |
| 2014-04-09 | ASSIGNMENT OF OWNERSHIP NOT UPDATED AUTOMATICALLY |
| 2014-04-16 | ASSIGNMENT OF OWNERSHIP NOT UPDATED AUTOMATICALLY |
| 2014-04-23 | ASSIGNMENT OF OWNERSHIP NOT UPDATED AUTOMATICALLY |
| 2018-05-16 | ASSIGNMENT OF OWNERSHIP NOT UPDATED AUTOMATICALLY |
| 2018-06-15 | CANCELLED SEC. 8 (10-YR)/EXPIRED SECTION 9 |
| 2020-12-09 | ASSIGNMENT OF OWNERSHIP NOT UPDATED AUTOMATICALLY |