NORTH ATLANTIC OPERATING COMPANY, INC. - Trademark Details
Status: 800 - Registered And Renewed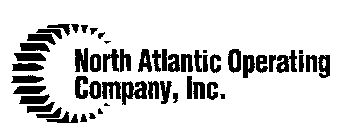 Registration Number
2664695
Word Mark
NORTH ATLANTIC OPERATING COMPANY, INC.
Status
800 - Registered And Renewed
Registration Number
2664695
Registration Date
2002-12-17
Mark Drawing
3000 - Illustration: Drawing or design which also includes word(s)/ letter(s)/number(s) Typeset
Design Searches
150701 - Cog wheels (wheels with teeth), gears, several wheels in juxtaposition.
Published for Opposition Date
2002-06-04
Law Office Assigned Location Code
M30
Employee Name
SOMERVILLE, ARETHA CHA
Statements
Indication of Colors claimed
Color is not claimed as a feature of the mark.
Disclaimer with Predetermined Text
"OPERATING COMPANY, INC."
Goods and Services
[ smoking tobacco, ] cigarette papers, cigarette tubes [, lighters not of precious metal, cigarette rolling machines, cigarette injection machines, cigarettes, cigars ]
Pseudo Mark
NORTH ATLANTIC OPERATING COMPANY INC
Classification Information
International Class
034
- Tobacco; smokers' articles; matches. - Tobacco; smokers' articles; matches.
US Class Codes
002, 008, 009, 017
Class Status Code
6 - Active
Class Status Date
2001-11-14
First Use Anywhere Date
2002-01-07
First Use In Commerce Date
2002-01-07
Current Trademark Owners
Party Type
30 - Original Registrant
Legal Entity Type
03 - Corporation
Trademark Owner History
Party Type
30 - Original Registrant
Legal Entity Type
03 - Corporation
Party Type
20 - Owner at Publication
Legal Entity Type
03 - Corporation
Party Type
10 - Original Applicant
Legal Entity Type
03 - Corporation
Trademark Events
| | |
| --- | --- |
| Event Date | Event Description |
| 2002-02-06 | ASSIGNED TO EXAMINER |
| 2002-02-07 | NON-FINAL ACTION E-MAILED |
| 2002-02-13 | EXAMINERS AMENDMENT E-MAILED |
| 2002-02-13 | APPROVED FOR PUB - PRINCIPAL REGISTER |
| 2002-05-15 | NOTICE OF PUBLICATION |
| 2002-06-04 | PUBLISHED FOR OPPOSITION |
| 2002-08-27 | NOA MAILED - SOU REQUIRED FROM APPLICANT |
| 2002-09-10 | TEAS STATEMENT OF USE RECEIVED |
| 2002-09-10 | USE AMENDMENT FILED |
| 2002-09-10 | STATEMENT OF USE PROCESSING COMPLETE |
| 2002-09-30 | ALLOWED PRINCIPAL REGISTER - SOU ACCEPTED |
| 2002-12-17 | REGISTERED-PRINCIPAL REGISTER |
| 2007-09-05 | TEAS CHANGE OF OWNER ADDRESS RECEIVED |
| 2007-09-05 | APPLICANT/CORRESPONDENCE CHANGES (NON-RESPONSIVE) ENTERED |
| 2007-09-26 | CASE FILE IN TICRS |
| 2008-10-17 | TEAS SECTION 8 & 15 RECEIVED |
| 2008-10-20 | ASSIGNED TO PARALEGAL |
| 2008-10-24 | REGISTERED - SEC. 8 (6-YR) ACCEPTED & SEC. 15 ACK. |
| 2011-03-02 | TEAS CHANGE OF OWNER ADDRESS RECEIVED |
| 2011-03-02 | APPLICANT/CORRESPONDENCE CHANGES (NON-RESPONSIVE) ENTERED |
| 2011-08-24 | ASSIGNMENT OF OWNERSHIP NOT UPDATED AUTOMATICALLY |
| 2012-03-23 | TEAS SECTION 8 & 9 RECEIVED |
| 2012-04-05 | REGISTERED - SEC. 8 (10-YR) ACCEPTED/SEC. 9 GRANTED |
| 2012-04-05 | REGISTERED AND RENEWED (FIRST RENEWAL - 10 YRS) |
| 2012-04-05 | NOTICE OF ACCEPTANCE OF SEC. 8 & 9 - E-MAILED |
| 2012-12-17 | NOTICE OF SUIT |
| 2013-07-24 | ASSIGNMENT OF OWNERSHIP NOT UPDATED AUTOMATICALLY |
| 2013-08-13 | NOTICE OF SUIT |
| 2013-10-01 | NOTICE OF SUIT |
| 2014-01-29 | ASSIGNMENT OF OWNERSHIP NOT UPDATED AUTOMATICALLY |
| 2014-02-05 | ASSIGNMENT OF OWNERSHIP NOT UPDATED AUTOMATICALLY |
| 2014-04-01 | NOTICE OF SUIT |
| 2015-02-09 | TEAS REVOKE/APP/CHANGE ADDR OF ATTY/DOM REP RECEIVED |
| 2015-02-09 | ATTORNEY/DOM.REP.REVOKED AND/OR APPOINTED |
| 2017-03-08 | ASSIGNMENT OF OWNERSHIP NOT UPDATED AUTOMATICALLY |
| 2017-03-15 | ASSIGNMENT OF OWNERSHIP NOT UPDATED AUTOMATICALLY |
| 2018-02-05 | NOTICE OF SUIT |
| 2020-03-20 | TEAS CHANGE OF OWNER ADDRESS RECEIVED |
| 2020-03-20 | TEAS REVOKE/APP/CHANGE ADDR OF ATTY/DOM REP RECEIVED |
| 2020-03-20 | ATTORNEY/DOM.REP.REVOKED AND/OR APPOINTED |
| 2020-03-20 | TEAS CHANGE OF CORRESPONDENCE RECEIVED |
| 2020-03-20 | APPLICANT/CORRESPONDENCE CHANGES (NON-RESPONSIVE) ENTERED |
| 2020-06-29 | NOTICE OF SUIT |
| 2021-03-12 | NOTICE OF SUIT |
| 2021-12-17 | COURTESY REMINDER - SEC. 8 (10-YR)/SEC. 9 E-MAILED |