MAFIA WARS - Trademark Details
Status: 606 - Abandoned - No Statement Of Use Filed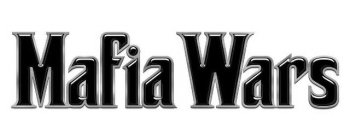 Status
606 - Abandoned - No Statement Of Use Filed
Mark Drawing
5000 - Illustration: Drawing with word(s)/letter(s)/number(s) in Stylized form Typeset
Published for Opposition Date
2011-07-19
Law Office Assigned Location Code
L80
Employee Name
CALLAGHAN, BRIAN P
Statements
Indication of Colors claimed
Color is not claimed as a feature of the mark.
Description of Mark
The mark consists of the words "MAFIA WARS" with shading around the edges to suggest a raised surface.
Goods and Services
Clothing, namely, t-shirts, sweatshirts, hooded pullovers, tank tops, footwear, socks, jackets, button down shirts, polo shirts, dresses, skirts, jeans, shorts, sweatpants, neckties, aprons, belts, gloves, jerseys, baseball caps and hats, and headwear
Classification Information
International Class
025
- Clothing, footwear, headgear. - Clothing, footwear, headgear.
Class Status Code
6 - Active
Class Status Date
2010-03-31
Correspondences
Name
Joshua J. Richman, Esq.
Address
Please log in with your Justia account to see this address.
Prior Registrations
| | |
| --- | --- |
| Relationship Type | Reel Number |
| Continuity Parent | 77969344 |
Madrid International Filings
Original Filing Date USPTO
2010-09-24
International Registration Number
1054658
International Registration Date
2010-09-24
International Status Code
499
International Renewal Date
2020-09-24
Madrid History Events
Date
Code
Description
2010-09-25
NEWAP
NEW APPLICATION FOR IR RECEIVED
2010-09-27
MCERT
MANUALLY CERTIFIED
2010-09-27
APPST
IR CERTIFIED AND SENT TO IB
2010-11-11
CREAT
APPLICATION FOR IR REGISTERED BY IB
2011-02-15
DBCRP
DIVISIONAL OF BASE APP NOTICE CREATED, TO BE SENT TO IB
2011-02-15
DBCSP
DIVISIONAL OF BASE APP NOTICE SENT TO IB
2011-03-26
PDBNX
DIVISION OF BASE APPLICATION PROCESSED BY IB
2012-02-03
ADDCH
CHANGE OF ADDRESS RECEIVED FROM IB
2015-07-03
PCBNT
TOTAL CEASING OF EFFECT PROCESSED BY IB
2015-07-03
PRINX
INTERNATIONAL REGISTRATION CANCELLED BY IB
2015-05-26
CBMPP
CEASING OF EFFECT PROCESSED
2015-05-26
CBNAR
CEASING OF EFFECT REVIEWED - NO ACTION REQUIRED BY OFFICE
2015-05-26
CBTSP
TOTAL CEASING OF EFFECT NOTICE SENT TO IB
2015-04-20
CBTCP
TOTAL CEASING OF EFFECT TO BE PROCESSED
2015-04-20
CBTCP
TOTAL CEASING OF EFFECT TO BE PROCESSED
Trademark Events
| | |
| --- | --- |
| Event Date | Event Description |
| 2010-03-30 | NEW APPLICATION ENTERED IN TRAM |
| 2010-03-31 | NEW APPLICATION OFFICE SUPPLIED DATA ENTERED IN TRAM |
| 2010-06-25 | ASSIGNED TO EXAMINER |
| 2010-06-25 | NON-FINAL ACTION WRITTEN |
| 2010-06-25 | NON-FINAL ACTION E-MAILED |
| 2010-06-25 | NOTIFICATION OF NON-FINAL ACTION E-MAILED |
| 2010-08-19 | ASSIGNED TO EXAMINER |
| 2010-09-22 | TEAS RESPONSE TO OFFICE ACTION RECEIVED |
| 2010-09-22 | CORRESPONDENCE RECEIVED IN LAW OFFICE |
| 2010-09-24 | TEAS/EMAIL CORRESPONDENCE ENTERED |
| 2010-10-06 | SUSPENSION LETTER WRITTEN |
| 2010-10-06 | LETTER OF SUSPENSION E-MAILED |
| 2010-10-06 | NOTIFICATION OF LETTER OF SUSPENSION E-MAILED |
| 2011-01-12 | TEAS REQUEST TO DIVIDE RECEIVED |
| 2011-02-09 | CASE ASSIGNED TO INTENT TO USE PARALEGAL |
| 2011-01-12 | DIVISIONAL REQUEST RECEIVED |
| 2011-02-14 | DIVISIONAL PROCESSING COMPLETE |
| 2011-03-03 | SUSPENSION LETTER WRITTEN |
| 2011-03-03 | LETTER OF SUSPENSION E-MAILED |
| 2011-03-03 | NOTIFICATION OF LETTER OF SUSPENSION E-MAILED |
| 2011-05-23 | TEAS RESPONSE TO SUSPENSION INQUIRY RECEIVED |
| 2011-05-28 | ASSIGNED TO LIE |
| 2011-06-07 | CORRESPONDENCE RECEIVED IN LAW OFFICE |
| 2011-06-07 | TEAS/EMAIL CORRESPONDENCE ENTERED |
| 2011-06-07 | APPROVED FOR PUB - PRINCIPAL REGISTER |
| 2011-06-10 | LAW OFFICE PUBLICATION REVIEW COMPLETED |
| 2011-07-19 | PUBLISHED FOR OPPOSITION |
| 2011-07-19 | OFFICIAL GAZETTE PUBLICATION CONFIRMATION E-MAILED |
| 2011-08-30 | TEAS CHANGE OF CORRESPONDENCE RECEIVED |
| 2011-09-13 | NOA E-MAILED - SOU REQUIRED FROM APPLICANT |
| 2012-03-07 | TEAS EXTENSION RECEIVED |
| 2012-03-07 | EXTENSION 1 FILED |
| 2012-03-07 | EXTENSION 1 GRANTED |
| 2012-03-09 | NOTICE OF APPROVAL OF EXTENSION REQUEST E-MAILED |
| 2012-05-30 | AUTOMATIC UPDATE OF ASSIGNMENT OF OWNERSHIP |
| 2012-08-14 | TEAS EXTENSION RECEIVED |
| 2012-08-14 | EXTENSION 2 FILED |
| 2012-08-20 | EXTENSION 2 GRANTED |
| 2012-08-21 | NOTICE OF APPROVAL OF EXTENSION REQUEST E-MAILED |
| 2013-03-05 | TEAS EXTENSION RECEIVED |
| 2013-03-20 | CASE ASSIGNED TO INTENT TO USE PARALEGAL |
| 2013-03-05 | EXTENSION 3 FILED |
| 2013-03-20 | EXTENSION 3 GRANTED |
| 2013-03-21 | NOTICE OF APPROVAL OF EXTENSION REQUEST E-MAILED |
| 2013-09-03 | TEAS EXTENSION RECEIVED |
| 2013-09-03 | EXTENSION 4 FILED |
| 2013-09-12 | EXTENSION 4 GRANTED |
| 2013-09-13 | NOTICE OF APPROVAL OF EXTENSION REQUEST E-MAILED |
| 2014-02-20 | TEAS EXTENSION RECEIVED |
| 2014-02-20 | EXTENSION 5 FILED |
| 2014-02-24 | EXTENSION 5 GRANTED |
| 2014-02-25 | NOTICE OF APPROVAL OF EXTENSION REQUEST E-MAILED |
| 2014-10-20 | ABANDONMENT - NO USE STATEMENT FILED |
| 2014-10-20 | ABANDONMENT NOTICE MAILED - NO USE STATEMENT FILED |