DP - Trademark Details
Status: 606 - Abandoned - No Statement Of Use Filed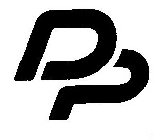 Status
606 - Abandoned - No Statement Of Use Filed
Mark Drawing
5000 - Illustration: Drawing with word(s)/letter(s)/number(s) in Stylized form Typeset
Published for Opposition Date
2011-02-08
Law Office Assigned Location Code
L70
Employee Name
TRUSILO, KELLY JEAN
Statements
Indication of Colors claimed
Color is not claimed as a feature of the mark.
Description of Mark
The mark consists of the letters "D" and "P".
Goods and Services
Computer software for exchanging data between a personal computer and a digital camera; Digital cameras; Printers for digital cameras; Apparatus for recording, scanning, processing, transmitting or reproducing sound or images; Movie, video, slide and picture projectors; Visual presenters, namely, apparatus for transmission or reproduction of images and sound; all the foregoing not for use with microscopes or microscope controllers; Computer utility programs; Computer software for downloading, transmitting and editing images, graphics, sound, media and moving pictures, creating special effects and integrating images, graphics, sound, media and moving pictures into email greeting cards, email messages, websites, computer applications and multimedia applications; Computer software to enhance the audio-visual capabilities of computer and multimedia applications, namely, for the integration of text, audio, graphics, still images and moving pictures; Batteries; AC adaptors; Mobile telephones
Goods and Services
Promoting, advertising and marketing of on-line websites
Goods and Services
Streaming of audio, video, audiovisual material, sound effects and special effects via the Internet; Delivery of personalized greeting cards to others via electronic mail
Goods and Services
On-line computer services for storing content items selected by users from Internet pages
Goods and Services
Rental of computers; Providing temporary use of on-line non-downloadable software for use in database management, for use as a spreadsheet, for word processing; Computer software design; Computer programming and maintenance of computer software; Providing a website that allows users to upload, exchange, share, post, edit, format and print images, graphics, sound, media and moving pictures; Creating an on-line community for registered users to participate in photography, images, graphics and media competitions; Website design, computer website programming and website maintenance
Classification Information
Correspondences
Address
Please log in with your Justia account to see this address.
Trademark Events
| | |
| --- | --- |
| Event Date | Event Description |
| 2010-03-26 | NEW APPLICATION ENTERED IN TRAM |
| 2010-03-29 | NEW APPLICATION OFFICE SUPPLIED DATA ENTERED IN TRAM |
| 2010-06-23 | ASSIGNED TO EXAMINER |
| 2010-06-23 | NON-FINAL ACTION WRITTEN |
| 2010-06-23 | NON-FINAL ACTION E-MAILED |
| 2010-06-23 | NOTIFICATION OF NON-FINAL ACTION E-MAILED |
| 2010-12-09 | EXAMINERS AMENDMENT -WRITTEN |
| 2010-12-09 | EXAMINERS AMENDMENT E-MAILED |
| 2010-12-09 | NOTIFICATION OF EXAMINERS AMENDMENT E-MAILED |
| 2010-12-09 | EXAMINER'S AMENDMENT ENTERED |
| 2010-12-09 | APPROVED FOR PUB - PRINCIPAL REGISTER |
| 2011-01-05 | ASSIGNED TO LIE |
| 2011-01-05 | LAW OFFICE PUBLICATION REVIEW COMPLETED |
| 2011-02-08 | PUBLISHED FOR OPPOSITION |
| 2011-02-08 | OFFICIAL GAZETTE PUBLICATION CONFIRMATION E-MAILED |
| 2011-04-05 | NOA E-MAILED - SOU REQUIRED FROM APPLICANT |
| 2011-08-05 | TEAS EXTENSION RECEIVED |
| 2011-08-16 | CASE ASSIGNED TO INTENT TO USE PARALEGAL |
| 2011-08-05 | EXTENSION 1 FILED |
| 2011-08-16 | EXTENSION 1 GRANTED |
| 2011-08-17 | NOTICE OF APPROVAL OF EXTENSION REQUEST E-MAILED |
| 2012-02-01 | TEAS EXTENSION RECEIVED |
| 2012-02-01 | EXTENSION 2 FILED |
| 2012-02-01 | EXTENSION 2 GRANTED |
| 2012-02-03 | NOTICE OF APPROVAL OF EXTENSION REQUEST E-MAILED |
| 2012-11-05 | ABANDONMENT - NO USE STATEMENT FILED |
| 2012-11-05 | ABANDONMENT NOTICE MAILED - NO USE STATEMENT FILED |