COMPARTIENDO ENTRE AMIGAS - Trademark Details
Status: 606 - Abandoned - No Statement Of Use Filed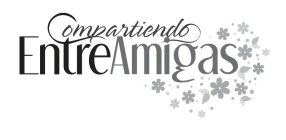 Word Mark
COMPARTIENDO ENTRE AMIGAS
Status
606 - Abandoned - No Statement Of Use Filed
Mark Drawing
3000 - Illustration: Drawing or design which also includes word(s)/ letter(s)/number(s) Typeset
Design Searches
050501, 050525 - Lilies, tulips, orchids. Other flowers including daffodils and irises.
Published for Opposition Date
2010-04-20
Law Office Assigned Location Code
L70
Employee Name
DE JONGE, KATHLEEN RUS
Statements
Indication of Colors claimed
Color is not claimed as a feature of the mark.
Description of Mark
The mark consists of the stylized words "COMPARTIENDO ENTRE AMIGAS"; to the right of the wording a design of flowers, tulips and dots.
Goods and Services
Beauty Products, namely, face and hand creams, body lotions; cosmetics and hair care products, namely, rouge, lipstick, eyeliners, mascara, perfume, cologne, toilet soap, skin soap, talcum powder, skin cleansing cream, skin cleansing lotion, skin moisturizer, hair shampoo, hair conditioners, hair gel, hair spray, hair rinses, hair dye, hair waving lotion, hair styling preparations, body cream, body oil, and body powder
Goods and Services
Jewelry
Goods and Services
Purses and accessories, namely, shoulder bags, leather shoulder belts, wallets, backpacks, briefcase-type portfolios, knapsacks, rucksacks, handbags, luggage, travel bags, beach bags, garment bags for travel, gym bags, duffel bags, attache cases, shopping bags not of paper or plastic, satchels, and umbrellas
Goods and Services
Household and kitchen utensils, namely, skewers, plantain presses, graters, strainers, whisks, spatulas, turners, funnels, kitchen tongs, basting and pastry brushes, rolling pins, hand-operated food grinders, vegetable mashers, ladles, mixing spoons, slotted spoons, serving spoons, cooking forks, serving forks, skimmers, non-electric fruit squeezers, non-electric fruit juicers, tortilla presses, cooking utensils, namely, wire baskets, cooking utensils, namely, grills, scrapers, wood chopping blocks, bottle openers, garlic presses; utensils for barbecues, namely, forks, tongs, turners; cleaning cloths, combs, cleaning mitts of fabric, cleaning brushes for household use and cleaning sponges; steel wool for cleaning; brooms; dust pans; mops; earthenware basins, mugs and jars, namely, cookie jars and food preserving jars of glass; porcelain mugs and jars; beverage glassware; dinnerware, namely, plates, cups and saucers; serving platters; salt and pepper shakers; insulated bottles; non-electric coffee makers; non-electric kettles; containers for household or kitchen use; buckets; cookware, namely, pots, pans, griddles, skillets, steamers
Goods and Services
Home Décor Products, namely, curtains, bed covers, bed blankets, bed linens, bed pads, bed sheets, plastic table covers, table cloths not of paper, mattress pads, pillow cases, quilts, cushion covers, rugs, namely, lap rugs and travel rugs, textile and vinyl place mats, shower curtains, unfitted fabric furniture covers, curtains, textile napkins, oven mitts, textile wall hangings, hand towels
Goods and Services
Women's Apparel, namely, blouses, shirts, pants, skirts, dresses, shorts, scarves, hats, shoes, and belts; waist belts
Translation of Words in Mark
The English translation of "COMPARTIENDO ENTRE AMIGAS" in the mark is SHARING AMONG FRIENDS.
Classification Information
Correspondences
Address
Please log in with your Justia account to see this address.
Trademark Events
| | |
| --- | --- |
| Event Date | Event Description |
| 2009-11-16 | NEW APPLICATION ENTERED IN TRAM |
| 2009-11-18 | NEW APPLICATION OFFICE SUPPLIED DATA ENTERED IN TRAM |
| 2009-11-19 | NOTICE OF DESIGN SEARCH CODE MAILED |
| 2009-12-29 | ASSIGNED TO EXAMINER |
| 2009-12-29 | NON-FINAL ACTION WRITTEN |
| 2009-12-29 | NON-FINAL ACTION E-MAILED |
| 2009-12-29 | NOTIFICATION OF NON-FINAL ACTION E-MAILED |
| 2010-01-29 | TEAS RESPONSE TO OFFICE ACTION RECEIVED |
| 2010-02-26 | ASSIGNED TO LIE |
| 2010-03-01 | CORRESPONDENCE RECEIVED IN LAW OFFICE |
| 2010-03-01 | TEAS/EMAIL CORRESPONDENCE ENTERED |
| 2010-03-02 | EXAMINERS AMENDMENT -WRITTEN |
| 2010-03-02 | EXAMINERS AMENDMENT E-MAILED |
| 2010-03-02 | NOTIFICATION OF EXAMINERS AMENDMENT E-MAILED |
| 2010-03-02 | EXAMINER'S AMENDMENT ENTERED |
| 2010-03-02 | APPROVED FOR PUB - PRINCIPAL REGISTER |
| 2010-03-12 | LAW OFFICE PUBLICATION REVIEW COMPLETED |
| 2010-04-20 | PUBLISHED FOR OPPOSITION |
| 2010-04-20 | OFFICIAL GAZETTE PUBLICATION CONFIRMATION E-MAILED |
| 2010-06-15 | NOA E-MAILED - SOU REQUIRED FROM APPLICANT |
| 2010-12-13 | TEAS EXTENSION RECEIVED |
| 2011-01-11 | CASE ASSIGNED TO INTENT TO USE PARALEGAL |
| 2010-12-13 | EXTENSION 1 FILED |
| 2011-01-11 | EXTENSION 1 GRANTED |
| 2011-01-12 | NOTICE OF APPROVAL OF EXTENSION REQUEST E-MAILED |
| 2011-06-15 | TEAS EXTENSION RECEIVED |
| 2011-06-15 | EXTENSION 2 FILED |
| 2011-06-17 | EXTENSION 2 GRANTED |
| 2011-06-18 | NOTICE OF APPROVAL OF EXTENSION REQUEST E-MAILED |
| 2012-01-16 | ABANDONMENT - NO USE STATEMENT FILED |
| 2012-01-17 | ABANDONMENT NOTICE MAILED - NO USE STATEMENT FILED |
| 2021-06-15 | TEAS REVOKE/APP/CHANGE ADDR OF ATTY/DOM REP RECEIVED |
| 2021-06-15 | ATTORNEY/DOM.REP.REVOKED AND/OR APPOINTED |
| 2021-06-15 | TEAS CHANGE OF CORRESPONDENCE RECEIVED |