UA - Trademark Details
Status: 800 - Registered And Renewed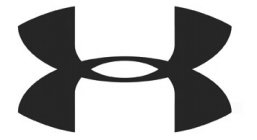 Registration Number
3722112
Status
800 - Registered And Renewed
Registration Number
3722112
Registration Date
2009-12-08
Mark Drawing
5000 - Illustration: Drawing with word(s)/letter(s)/number(s) in Stylized form Typeset
Published for Opposition Date
2009-09-22
Law Office Assigned Location Code
M10
Employee Name
CASTRO, GIANCARLO
Statements
Indication of Colors claimed
Color is not claimed as a feature of the mark.
Description of Mark
The mark consists of a stylized letter "U" vertically overlapping a stylized letter "A".
Goods and Services
Ankle socks; Athletic footwear; Athletic uniforms; Baseball caps; Baseball shoes; Baseball uniforms; Baselayer bottoms; Baselayer tops; Beach footwear; Bib overalls; Boxer briefs; Boxer shorts; Briefs; Capri pants; Children's headwear; Coats; Dresses; Fleece pullovers; Football shoes; Foul weather gear; Golf shirts; Golf trousers; Hooded pullovers; Hooded sweat shirts; Hunting vests; Knit shirts; Ladies' underwear; Long-sleeved shirts; Men's socks; Men's underwear; Mittens; Moisture-wicking sports bras; Moisture-wicking sports pants; Moisture-wicking sports shirts; Polo shirts; Rain jackets; Rain trousers; Rainproof jackets; Rainwear; Running shoes; Short-sleeved shirts; Ski bibs; Ski gloves; Ski jackets; Ski pants; Ski wear; Sleeveless jerseys; Snow pants; Snowboard gloves; Snowboard mittens; Snowboard pants; Soccer boots; Sport shirts; Sports bras; Sports jackets; Sports jerseys; Sports pants; Sports shirts; Sweat bands; Sweat pants; Sweat shirts; Tennis wear; Thongs; Thongs; Training shoes; Undershirts; [ Unitards; ] Visors; Waterproof jackets and pants; Wind pants; Wind resistant jackets; Wind shirts
Classification Information
International Class
025
- Clothing, footwear, headgear. - Clothing, footwear, headgear.
Class Status Code
6 - Active
Class Status Date
2009-05-18
First Use Anywhere Date
1999-12-01
First Use In Commerce Date
1999-12-01
Current Trademark Owners
Party Type
30 - Original Registrant
Legal Entity Type
03 - Corporation
Trademark Owner History
Party Type
30 - Original Registrant
Legal Entity Type
03 - Corporation
Party Type
20 - Owner at Publication
Legal Entity Type
03 - Corporation
Party Type
10 - Original Applicant
Legal Entity Type
03 - Corporation
Prior Registrations
| | |
| --- | --- |
| Relationship Type | Reel Number |
| Prior Registration | 2727031 |
| Prior Registration | 2951069 |
| Prior Registration | 3375735 |
Madrid International Filings
Original Filing Date USPTO
2015-06-24
International Status Code
404
Madrid History Events
Date
Code
Description
2015-06-24
NEWAP
NEW APPLICATION FOR IR RECEIVED
2015-06-29
NCERT
APPLICATION FOR IR REJECTED BY MPU
Original Filing Date USPTO
2015-07-01
International Registration Number
1262685
International Registration Date
2015-07-09
International Status Code
404
International Renewal Date
2025-07-09
Madrid History Events
Date
Code
Description
2017-03-13
SDSNT
SUBSEQUENT DESIGNATION SENT TO IB
2016-06-03
CBPCP
PARTIAL CEASING OF EFFECT TO BE PROCESSED
2015-08-27
CREAT
APPLICATION FOR IR REGISTERED BY IB
2017-04-14
PEXNX
SUBSEQUENT DESIGNATION PROCESSED BY IB
2015-07-10
APPST
IR CERTIFIED AND SENT TO IB
2020-08-06
CBNAR
CEASING OF EFFECT REVIEWED - NO ACTION REQUIRED BY OFFICE
2015-07-01
NEWAP
NEW APPLICATION FOR IR RECEIVED
2020-08-03
XXCRP
GENERIC MADRID TRANSACTION CREATED
2020-08-03
XXSSO
GENERIC MADRID TRANSACTION SENT TO IB
2016-06-09
CBNAR
CEASING OF EFFECT REVIEWED - NO ACTION REQUIRED BY OFFICE
2015-07-07
NCERT
APPLICATION FOR IR REJECTED BY MPU
2020-06-15
CBPCP
PARTIAL CEASING OF EFFECT TO BE PROCESSED
2017-03-13
SDRCV
SUBSEQUENT DESIGNATION RECEIVED
Original Filing Date USPTO
2015-07-09
International Registration Number
1262685
International Registration Date
2015-07-09
International Status Code
408
International Renewal Date
2025-07-09
Madrid History Events
Date
Code
Description
2020-10-13
IRREQ
IRREGULARITY NOTICE RECEIVED FROM IB (RESPONSE REQUIRED)
2015-07-10
APPST
IR CERTIFIED AND SENT TO IB
2015-08-27
CREAT
APPLICATION FOR IR REGISTERED BY IB
2016-06-03
CBPCP
PARTIAL CEASING OF EFFECT TO BE PROCESSED
2016-06-09
CBNAR
CEASING OF EFFECT REVIEWED - NO ACTION REQUIRED BY OFFICE
2017-03-13
SDRCV
SUBSEQUENT DESIGNATION RECEIVED
2017-03-13
SDSNT
SUBSEQUENT DESIGNATION SENT TO IB
2017-04-14
PEXNX
SUBSEQUENT DESIGNATION PROCESSED BY IB
2020-06-15
CBPCP
PARTIAL CEASING OF EFFECT TO BE PROCESSED
2020-08-03
XXCRP
GENERIC MADRID TRANSACTION CREATED
2020-08-03
XXSSO
GENERIC MADRID TRANSACTION SENT TO IB
2020-08-06
CBNAR
CEASING OF EFFECT REVIEWED - NO ACTION REQUIRED BY OFFICE
2020-10-28
IRTRM
IRREGULARITY FROM IB EXAMINED BY MPU
2015-07-09
NEWAP
NEW APPLICATION FOR IR RECEIVED
2015-07-10
MCERT
MANUALLY CERTIFIED
Trademark Events
| | |
| --- | --- |
| Event Date | Event Description |
| 2009-05-18 | NEW APPLICATION ENTERED IN TRAM |
| 2009-05-18 | NEW APPLICATION OFFICE SUPPLIED DATA ENTERED IN TRAM |
| 2009-05-19 | NOTICE OF PSEUDO MARK MAILED |
| 2009-08-06 | ASSIGNED TO EXAMINER |
| 2009-08-07 | APPROVED FOR PUB - PRINCIPAL REGISTER |
| 2009-08-14 | ASSIGNED TO LIE |
| 2009-08-14 | LAW OFFICE PUBLICATION REVIEW COMPLETED |
| 2009-09-02 | NOTICE OF PUBLICATION |
| 2009-09-22 | PUBLISHED FOR OPPOSITION |
| 2009-12-08 | REGISTERED-PRINCIPAL REGISTER |
| 2014-11-18 | TEAS REVOKE/APP/CHANGE ADDR OF ATTY/DOM REP RECEIVED |
| 2014-11-18 | ATTORNEY/DOM.REP.REVOKED AND/OR APPOINTED |
| 2015-10-05 | TEAS REVOKE/APP/CHANGE ADDR OF ATTY/DOM REP RECEIVED |
| 2015-10-05 | ATTORNEY/DOM.REP.REVOKED AND/OR APPOINTED |
| 2015-12-07 | TEAS SECTION 8 & 15 RECEIVED |
| 2015-12-17 | NOTICE OF SUIT |
| 2016-02-12 | CASE ASSIGNED TO POST REGISTRATION PARALEGAL |
| 2016-02-16 | REGISTERED - SEC. 8 (6-YR) ACCEPTED & SEC. 15 ACK. |
| 2016-02-16 | NOTICE OF ACCEPTANCE OF SEC. 8 & 15 - E-MAILED |
| 2018-02-09 | TEAS REVOKE/APP/CHANGE ADDR OF ATTY/DOM REP RECEIVED |
| 2018-02-09 | ATTORNEY/DOM.REP.REVOKED AND/OR APPOINTED |
| 2018-12-08 | COURTESY REMINDER - SEC. 8 (10-YR)/SEC. 9 E-MAILED |
| 2019-11-22 | TEAS SECTION 8 & 9 RECEIVED |
| 2019-11-22 | TEAS CHANGE OF CORRESPONDENCE RECEIVED |
| 2020-01-10 | CASE ASSIGNED TO POST REGISTRATION PARALEGAL |
| 2020-01-10 | POST REGISTRATION ACTION MAILED - SEC. 8 & 9 |
| 2020-02-03 | TEAS REVOKE/APP/CHANGE ADDR OF ATTY/DOM REP RECEIVED |
| 2020-02-03 | ATTORNEY/DOM.REP.REVOKED AND/OR APPOINTED |
| 2020-06-23 | TEAS RESPONSE TO OFFICE ACTION-POST REG RECEIVED |
| 2020-07-23 | REGISTERED - SEC. 8 (10-YR) ACCEPTED/SEC. 9 GRANTED |
| 2020-07-23 | REGISTERED AND RENEWED (FIRST RENEWAL - 10 YRS) |
| 2020-07-23 | NOTICE OF ACCEPTANCE OF SEC. 8 & 9 - E-MAILED |