Image Trademark with Serial Number 77582155
Status: 710 - Cancelled - Section 8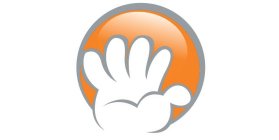 Registration Number
3619046
Status
710 - Cancelled - Section 8
Registration Number
3619046
Registration Date
2009-05-12
Mark Drawing
2000 - Illustration: Drawing or design without any word(s)/letter(s)/ number(s) Typeset
Design Searches
021107, 260121 - Hands, fingers and arms. Circles that are totally or partially shaded.
Published for Opposition Date
2009-02-24
Law Office Assigned Location Code
M70
Employee Name
MARTIN, JENNIFER MCGAR
Statements
Indication of Colors claimed
The color(s) orange, gray and white is/are claimed as a feature of the mark.
Description of Mark
The mark consists of an orange circle, outlined in gray, with a likeness of a human hand in white with a gray outline in front of the orange circle.
Goods and Services
Customized printing of company names and logos for promotional and advertising purposes on the goods of others; printing of advertising matter
Classification Information
International Class
040
- Treatment of materials. - Treatment of materials.
US Class Codes
100, 103, 106
Class Status Code
2 - Sec. 8 - Entire Registration
Class Status Date
2019-12-13
First Use Anywhere Date
2007-07-07
First Use In Commerce Date
2007-07-07
Correspondences
Name
HANDY INDUSTRIES, INC.
Address
Please log in with your Justia account to see this address.
Trademark Events
| | |
| --- | --- |
| Event Date | Event Description |
| 2008-10-03 | NEW APPLICATION ENTERED IN TRAM |
| 2008-10-04 | NOTICE OF DESIGN SEARCH CODE MAILED |
| 2008-12-29 | ASSIGNED TO EXAMINER |
| 2008-12-29 | NON-FINAL ACTION WRITTEN |
| 2008-12-29 | NON-FINAL ACTION E-MAILED |
| 2008-12-29 | NOTIFICATION OF NON-FINAL ACTION E-MAILED |
| 2008-12-31 | TEAS RESPONSE TO OFFICE ACTION RECEIVED |
| 2008-12-31 | CORRESPONDENCE RECEIVED IN LAW OFFICE |
| 2008-12-31 | TEAS/EMAIL CORRESPONDENCE ENTERED |
| 2009-01-02 | APPROVED FOR PUB - PRINCIPAL REGISTER |
| 2009-01-16 | ASSIGNED TO LIE |
| 2009-01-16 | LAW OFFICE PUBLICATION REVIEW COMPLETED |
| 2009-02-04 | NOTICE OF PUBLICATION |
| 2009-02-24 | PUBLISHED FOR OPPOSITION |
| 2009-05-12 | REGISTERED-PRINCIPAL REGISTER |
| 2011-01-05 | AUTOMATIC UPDATE OF ASSIGNMENT OF OWNERSHIP |
| 2015-04-10 | FAX RECEIVED |
| 2015-04-22 | CASE ASSIGNED TO POST REGISTRATION PARALEGAL |
| 2015-04-22 | ASSIGNMENT OF OWNERSHIP NOT UPDATED AUTOMATICALLY |
| 2015-05-08 | TEAS SECTION 8 & 15 RECEIVED |
| 2015-05-08 | TEAS CHANGE OF OWNER ADDRESS RECEIVED |
| 2015-05-08 | APPLICANT/CORRESPONDENCE CHANGES (NON-RESPONSIVE) ENTERED |
| 2015-05-30 | REGISTERED - SEC. 8 (6-YR) ACCEPTED & SEC. 15 ACK. |
| 2015-05-30 | NOTICE OF ACCEPTANCE OF SEC. 8 & 15 - MAILED |
| 2019-12-13 | CANCELLED SEC. 8 (10-YR)/EXPIRED SECTION 9 |