AO - Trademark Details
Status: 710 - Cancelled - Section 8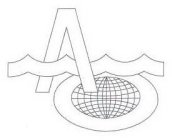 Registration Number
3646343
Status
710 - Cancelled - Section 8
Registration Number
3646343
Registration Date
2009-06-30
Mark Drawing
3000 - Illustration: Drawing or design which also includes word(s)/ letter(s)/number(s) Typeset
Design Searches
010702, 010704, 060303, 270305 - Globes with meridians and parallel lines only. Flattened or squashed globes. Open sea, stretches of water without shore, multiple waves. Representations of objects forming letters or numerals, including punctuation.
Published for Opposition Date
2009-04-14
Law Office Assigned Location Code
L20
Employee Name
RINKER, ANTHONY MICHAE
Statements
Indication of Colors claimed
Color is not claimed as a feature of the mark.
Description of Mark
The mark consists of "AO" with wave/globe design.
Goods and Services
oil and gas drilling, drilling for crude oil; offshore well drilling; rental of drilling rigs; well drilling; offshore oil and gas well drilling services; oil well drilling operations
Pseudo Mark
ATWOOD OCEANICS
Classification Information
International Class
037
- Building construction; repair; installation services. - Building construction; repair; installation services.
US Class Codes
100, 103, 106
Class Status Code
2 - Sec. 8 - Entire Registration
Class Status Date
2020-02-07
First Use Anywhere Date
1976-00-00
First Use In Commerce Date
1976-00-00
Correspondences
Address
Please log in with your Justia account to see this address.
Prior Registrations
| | |
| --- | --- |
| Relationship Type | Reel Number |
| Prior Registration | 0894797 |
Trademark Events
| | |
| --- | --- |
| Event Date | Event Description |
| 2008-10-02 | NEW APPLICATION ENTERED IN TRAM |
| 2008-10-03 | NOTICE OF DESIGN SEARCH CODE MAILED |
| 2008-12-27 | ASSIGNED TO EXAMINER |
| 2008-12-28 | NON-FINAL ACTION WRITTEN |
| 2008-12-28 | NON-FINAL ACTION E-MAILED |
| 2008-12-28 | NOTIFICATION OF NON-FINAL ACTION E-MAILED |
| 2009-03-06 | TEAS RESPONSE TO OFFICE ACTION RECEIVED |
| 2009-03-06 | CORRESPONDENCE RECEIVED IN LAW OFFICE |
| 2009-03-06 | TEAS/EMAIL CORRESPONDENCE ENTERED |
| 2009-03-07 | APPROVED FOR PUB - PRINCIPAL REGISTER |
| 2009-03-09 | ASSIGNED TO LIE |
| 2009-03-10 | LAW OFFICE PUBLICATION REVIEW COMPLETED |
| 2009-03-25 | NOTICE OF PUBLICATION |
| 2009-04-14 | PUBLISHED FOR OPPOSITION |
| 2009-06-30 | REGISTERED-PRINCIPAL REGISTER |
| 2009-07-08 | TEAS CHANGE OF OWNER ADDRESS RECEIVED |
| 2009-07-08 | APPLICANT/CORRESPONDENCE CHANGES (NON-RESPONSIVE) ENTERED |
| 2013-01-28 | TEAS CHANGE OF CORRESPONDENCE RECEIVED |
| 2014-02-20 | TEAS CHANGE OF OWNER ADDRESS RECEIVED |
| 2014-02-20 | APPLICANT/CORRESPONDENCE CHANGES (NON-RESPONSIVE) ENTERED |
| 2014-07-22 | TEAS SECTION 8 & 15 RECEIVED |
| 2014-08-08 | CASE ASSIGNED TO POST REGISTRATION PARALEGAL |
| 2014-08-08 | REGISTERED - SEC. 8 (6-YR) ACCEPTED & SEC. 15 ACK. |
| 2014-08-08 | NOTICE OF ACCEPTANCE OF SEC. 8 & 15 - E-MAILED |
| 2018-06-30 | COURTESY REMINDER - SEC. 8 (10-YR)/SEC. 9 E-MAILED |
| 2020-02-07 | CANCELLED SEC. 8 (10-YR)/EXPIRED SECTION 9 |