Image Trademark with Serial Number 77546367
Status: 606 - Abandoned - No Statement Of Use Filed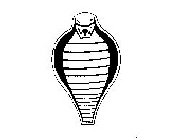 Status
606 - Abandoned - No Statement Of Use Filed
Mark Drawing
2000 - Illustration: Drawing or design without any word(s)/letter(s)/ number(s) Typeset
Design Searches
032102, 032124, 032125 - Snakes. Stylized reptiles, frogs and snails. Other reptiles.
Published for Opposition Date
2008-12-30
Law Office Assigned Location Code
L40
Employee Name
LIWINSKI, HELENE AGNES
Statements
Indication of Colors claimed
Color is not claimed as a feature of the mark.
Description of Mark
The mark consists of a portrayal of the top belly-side of a cobra with its hood, a section of its neck which it can flatten outwards, flared.
Goods and Services
t-shirts, polo shirts, jackets, blouses, tank tops, and caps, all for use in connection with the promotion of automotive vehicles
Classification Information
International Class
025
- Clothing, footwear, headgear. - Clothing, footwear, headgear.
Class Status Code
6 - Active
Class Status Date
2008-08-18
Correspondences
Address
Please log in with your Justia account to see this address.
Trademark Events
| | |
| --- | --- |
| Event Date | Event Description |
| 2008-08-18 | NEW APPLICATION ENTERED IN TRAM |
| 2008-08-19 | NOTICE OF DESIGN SEARCH CODE MAILED |
| 2008-11-20 | ASSIGNED TO EXAMINER |
| 2008-11-21 | APPROVED FOR PUB - PRINCIPAL REGISTER |
| 2008-11-25 | ASSIGNED TO LIE |
| 2008-11-25 | LAW OFFICE PUBLICATION REVIEW COMPLETED |
| 2008-12-10 | NOTICE OF PUBLICATION |
| 2008-12-30 | PUBLISHED FOR OPPOSITION |
| 2009-03-24 | NOA MAILED - SOU REQUIRED FROM APPLICANT |
| 2009-09-17 | TEAS EXTENSION RECEIVED |
| 2009-09-17 | EXTENSION 1 FILED |
| 2009-09-17 | EXTENSION 1 GRANTED |
| 2010-03-24 | TEAS EXTENSION RECEIVED |
| 2010-04-18 | CASE ASSIGNED TO INTENT TO USE PARALEGAL |
| 2010-03-24 | EXTENSION 2 FILED |
| 2010-04-18 | EXTENSION 2 GRANTED |
| 2010-04-20 | NOTICE OF APPROVAL OF EXTENSION REQUEST MAILED |
| 2010-09-20 | TEAS EXTENSION RECEIVED |
| 2010-09-20 | EXTENSION 3 FILED |
| 2010-09-20 | EXTENSION 3 GRANTED |
| 2010-09-22 | NOTICE OF APPROVAL OF EXTENSION REQUEST MAILED |
| 2011-04-18 | TEAS PETITION TO REVIVE RECEIVED |
| 2011-04-18 | PETITION TO REVIVE-GRANTED |
| 2011-04-18 | EXTENSION RECEIVED WITH TEAS PETITION |
| 2011-03-24 | EXTENSION 4 FILED |
| 2011-04-20 | EXTENSION 4 GRANTED |
| 2011-04-21 | NOTICE OF APPROVAL OF EXTENSION REQUEST MAILED |
| 2011-09-26 | TEAS EXTENSION RECEIVED |
| 2011-09-24 | EXTENSION 5 FILED |
| 2011-09-28 | EXTENSION 5 GRANTED |
| 2011-09-29 | NOTICE OF APPROVAL OF EXTENSION REQUEST MAILED |
| 2012-04-23 | ABANDONMENT - NO USE STATEMENT FILED |
| 2012-04-23 | ABANDONMENT NOTICE MAILED - NO USE STATEMENT FILED |