APX - Trademark Details
Status: 710 - Cancelled - Section 8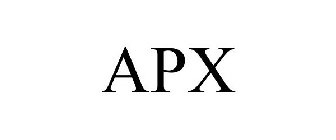 Registration Number
3642271
Status
710 - Cancelled - Section 8
Registration Number
3642271
Registration Date
2009-06-23
Mark Drawing
4000 - Standard character mark Typeset
Published for Opposition Date
2008-11-04
Law Office Assigned Location Code
M30
Employee Name
MARTIN, LIEF ANDREW
Statements
Certificate of Correction for Registration
In the statement, Column 1, line 1 through 4, should be deleted, and "Russell Brands, LLC (Delaware Limited Liability Company) 755 Lee Street, Alexander City, AL 35010" should be inserted.
Goods and Services
Clothing, namely, shirts, t-shirts, short-sleeved or long-sleeved t-shirts, sport shirts, sweat shirts, hooded sweat shirts and sweat pants
Classification Information
International Class
025
- Clothing, footwear, headgear. - Clothing, footwear, headgear.
Class Status Code
2 - Sec. 8 - Entire Registration
Class Status Date
2020-01-24
First Use Anywhere Date
2005-10-14
First Use In Commerce Date
2005-10-14
Correspondences
Address
Please log in with your Justia account to see this address.
Trademark Events
| | |
| --- | --- |
| Event Date | Event Description |
| 2008-06-16 | NEW APPLICATION ENTERED IN TRAM |
| 2008-09-19 | ASSIGNED TO EXAMINER |
| 2008-09-22 | APPROVED FOR PUB - PRINCIPAL REGISTER |
| 2008-09-30 | ASSIGNED TO LIE |
| 2008-09-30 | LAW OFFICE PUBLICATION REVIEW COMPLETED |
| 2008-10-15 | NOTICE OF PUBLICATION |
| 2008-11-04 | PUBLISHED FOR OPPOSITION |
| 2008-11-04 | EXTENSION OF TIME TO OPPOSE RECEIVED |
| 2009-05-06 | ASSIGNMENT OF OWNERSHIP NOT UPDATED AUTOMATICALLY |
| 2009-05-19 | EXTENSION OF TIME TO OPPOSE PROCESS - TERMINATED |
| 2009-06-23 | REGISTERED-PRINCIPAL REGISTER |
| 2009-10-22 | TEAS SECTION 7 REQUEST RECEIVED |
| 2009-11-24 | CASE ASSIGNED TO POST REGISTRATION PARALEGAL |
| 2009-11-24 | POST REGISTRATION ACTION MAILED - SEC. 7 |
| 2010-03-23 | TEAS RESPONSE TO OFFICE ACTION-POST REG RECEIVED |
| 2010-03-23 | SEC 7 REQUEST FILED |
| 2010-03-24 | CERTIFICATE OF CORRECTION ISSUED |
| 2010-04-19 | TEAS REVOKE/APP/CHANGE ADDR OF ATTY/DOM REP RECEIVED |
| 2010-04-19 | ATTORNEY/DOM.REP.REVOKED AND/OR APPOINTED |
| 2011-12-07 | CANCELLATION INSTITUTED NO. 999999 |
| 2012-03-14 | CANCELLATION DENIED NO. 999999 |
| 2012-03-14 | CANCELLATION TERMINATED NO. 999999 |
| 2012-03-14 | TTAB RELEASE CASE TO TRADEMARKS |
| 2012-08-09 | TEAS CHANGE OF CORRESPONDENCE RECEIVED |
| 2015-09-14 | TEAS CHANGE OF OWNER ADDRESS RECEIVED |
| 2015-09-14 | APPLICANT/CORRESPONDENCE CHANGES (NON-RESPONSIVE) ENTERED |
| 2020-01-24 | CANCELLED SEC. 8 (10-YR)/EXPIRED SECTION 9 |