Image Trademark with Serial Number 77396076
Status: 710 - Cancelled - Section 8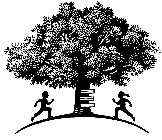 Registration Number
3629539
Status
710 - Cancelled - Section 8
Registration Number
3629539
Registration Date
2009-06-02
Mark Drawing
2000 - Illustration: Drawing or design without any word(s)/letter(s)/ number(s) Typeset
Design Searches
020502, 020504, 020505, 020705, 020905, 050125 - Silhouettes or profiles of children. Girl(s). Boy(s). Groups of children. Running. Other trees or bushes.
Published for Opposition Date
2009-03-17
Law Office Assigned Location Code
M20
Employee Name
DUBOIS, SUSAN L
Statements
Indication of Colors claimed
Color is not claimed as a feature of the mark.
Description of Mark
The mark consists of a boy and a girl running up a hill towards a tree.
Goods and Services
Real estate advertising and marketing services, namely, promoting sales of new homes; providing retail shops featuring a wide variety of consumer goods
Goods and Services
Real estate management and brokerage services, namely, the management and brokerage of real estate development communities and their supporting commercial, educational, and recreational facilities
Goods and Services
Real estate development and construction services, namely, the planning, laying out, and custom construction of residential and commercial communities
Goods and Services
Recreational services in the nature of swimming pools, athletic fields, playgrounds, parks, and other recreational facilities, educational services in the nature of providing courses of instruction at the primary and secondary levels; providing information concerning community recreational news, events, and activities
Classification Information
Correspondences
Address
Please log in with your Justia account to see this address.
Trademark Events
| | |
| --- | --- |
| Event Date | Event Description |
| 2008-02-19 | NEW APPLICATION ENTERED IN TRAM |
| 2008-02-20 | NOTICE OF DESIGN SEARCH CODE MAILED |
| 2008-03-25 | ASSIGNED TO EXAMINER |
| 2008-03-26 | NON-FINAL ACTION WRITTEN |
| 2008-03-26 | NON-FINAL ACTION E-MAILED |
| 2008-03-26 | NOTIFICATION OF NON-FINAL ACTION E-MAILED |
| 2008-09-26 | TEAS RESPONSE TO OFFICE ACTION RECEIVED |
| 2008-09-26 | CORRESPONDENCE RECEIVED IN LAW OFFICE |
| 2008-09-26 | TEAS/EMAIL CORRESPONDENCE ENTERED |
| 2008-10-01 | APPROVED FOR PUB - PRINCIPAL REGISTER |
| 2008-10-15 | ASSIGNED TO LIE |
| 2008-10-15 | LAW OFFICE PUBLICATION REVIEW COMPLETED |
| 2008-10-27 | WITHDRAWN FROM PUB - OG REVIEW QUERY |
| 2008-11-07 | PREVIOUS ALLOWANCE COUNT WITHDRAWN |
| 2008-11-10 | EXAMINERS AMENDMENT -WRITTEN |
| 2008-11-10 | EXAMINERS AMENDMENT E-MAILED |
| 2008-11-10 | NOTIFICATION OF EXAMINERS AMENDMENT E-MAILED |
| 2008-11-10 | EXAMINER'S AMENDMENT ENTERED |
| 2008-11-10 | APPROVED FOR PUB - PRINCIPAL REGISTER |
| 2008-11-12 | LAW OFFICE PUBLICATION REVIEW COMPLETED |
| 2008-11-21 | WITHDRAWN FROM PUB - OG REVIEW QUERY |
| 2008-12-03 | PREVIOUS ALLOWANCE COUNT WITHDRAWN |
| 2008-12-04 | NON-FINAL ACTION WRITTEN |
| 2008-12-04 | NON-FINAL ACTION E-MAILED |
| 2008-12-04 | NOTIFICATION OF NON-FINAL ACTION E-MAILED |
| 2009-01-28 | TEAS RESPONSE TO OFFICE ACTION RECEIVED |
| 2009-01-29 | CORRESPONDENCE RECEIVED IN LAW OFFICE |
| 2009-01-29 | TEAS/EMAIL CORRESPONDENCE ENTERED |
| 2009-01-28 | CORRESPONDENCE RECEIVED IN LAW OFFICE |
| 2009-01-29 | TEAS/EMAIL CORRESPONDENCE ENTERED |
| 2009-02-09 | APPROVED FOR PUB - PRINCIPAL REGISTER |
| 2009-02-09 | LAW OFFICE PUBLICATION REVIEW COMPLETED |
| 2009-02-25 | NOTICE OF PUBLICATION |
| 2009-03-17 | PUBLISHED FOR OPPOSITION |
| 2009-06-02 | REGISTERED-PRINCIPAL REGISTER |
| 2016-01-08 | CANCELLED SEC. 8 (6-YR) |
| 2016-02-02 | TEAS REVOKE/APP/CHANGE ADDR OF ATTY/DOM REP RECEIVED |
| 2016-02-02 | ATTORNEY/DOM.REP.REVOKED AND/OR APPOINTED |
| 2021-08-27 | TEAS CHANGE OF OWNER ADDRESS RECEIVED |
| 2021-08-27 | TEAS REVOKE/APP/CHANGE ADDR OF ATTY/DOM REP RECEIVED |
| 2021-08-27 | ATTORNEY/DOM.REP.REVOKED AND/OR APPOINTED |
| 2021-08-27 | TEAS CHANGE OF CORRESPONDENCE RECEIVED |
| 2021-08-27 | APPLICANT/CORRESPONDENCE CHANGES (NON-RESPONSIVE) ENTERED |