Image Trademark with Serial Number 77169950
Status: 606 - Abandoned - No Statement Of Use Filed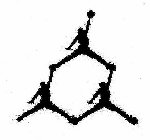 Status
606 - Abandoned - No Statement Of Use Filed
Mark Drawing
2000 - Illustration: Drawing or design without any word(s)/letter(s)/ number(s) Typeset
Design Searches
020102, 020701, 020919, 210301, 261509 - Shadows or silhouettes of men. Groups of males. Humans playing games or engaged in other sports. Balls including playground balls, beach balls, billiard balls, tennis balls, bingo balls and lottery balls. Polygons made of geometric figures, objects, humans, plants or animals.
Published for Opposition Date
2007-09-04
Law Office Assigned Location Code
M70
Employee Name
FRAZIER, TAMARA G
Statements
Indication of Colors claimed
Color is not claimed as a feature of the mark.
Goods and Services
Footwear, headwear, apparel, namely t-shirts, shirts, sweatshirts, sweatpants, hooded shirts, polo shirts, jackets, socks, shorts, pants, sweatbands, headbands, armbands, warm-up suits, jerseys, dresses, skirts, underwear, sports bras
Classification Information
International Class
25
- Clothing, footwear, headgear. - Clothing, footwear, headgear.
Class Status Code
6 - Active
Class Status Date
2007-05-04
Correspondences
Address
Please log in with your Justia account to see this address.
Prior Registrations
| | |
| --- | --- |
| Relationship Type | Reel Number |
| Prior Registration | 1558100 |
| Prior Registration | 1742019 |
Trademark Events
| | |
| --- | --- |
| Event Date | Event Description |
| 2007-05-04 | NEW APPLICATION ENTERED IN TRAM |
| 2007-05-05 | NOTICE OF DESIGN SEARCH CODE MAILED |
| 2007-06-05 | ASSIGNED TO EXAMINER |
| 2007-06-12 | EXAMINERS AMENDMENT -WRITTEN |
| 2007-06-12 | EXAMINER'S AMENDMENT ENTERED |
| 2007-06-13 | EXAMINER'S AMENDMENT MAILED |
| 2007-06-15 | APPROVED FOR PUB - PRINCIPAL REGISTER |
| 2007-07-24 | ASSIGNED TO LIE |
| 2007-07-30 | LAW OFFICE PUBLICATION REVIEW COMPLETED |
| 2007-08-15 | NOTICE OF PUBLICATION |
| 2007-09-04 | PUBLISHED FOR OPPOSITION |
| 2007-11-27 | NOA MAILED - SOU REQUIRED FROM APPLICANT |
| 2008-05-23 | TEAS EXTENSION RECEIVED |
| 2008-05-23 | EXTENSION 1 FILED |
| 2008-05-23 | EXTENSION 1 GRANTED |
| 2008-11-17 | TEAS REVOKE/APPOINT ATTORNEY RECEIVED |
| 2008-11-17 | ATTORNEY REVOKED AND/OR APPOINTED |
| 2008-12-29 | ABANDONMENT - NO USE STATEMENT FILED |
| 2008-12-29 | ABANDONMENT NOTICE MAILED - NO USE STATEMENT FILED |