Image Trademark with Serial Number 76671763
Status: 800 - Registered And Renewed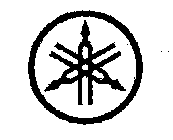 Registration Number
3578325
Status
800 - Registered And Renewed
Registration Number
3578325
Registration Date
2009-02-24
Mark Drawing
2000 - Illustration: Drawing or design without any word(s)/letter(s)/ number(s) Typeset
Design Searches
220114, 260102 - Tuning forks, metronomes. Plain single line circles.
Published for Opposition Date
2008-12-09
Law Office Assigned Location Code
L50
Employee Name
JENKINS JR, CHARLES L
Statements
Indication of Colors claimed
Color is not claimed as a feature of the mark.
Description of Mark
The mark consists of a circle containing three crossed tuning forks.
Goods and Services
Accessories for musical instruments, namely, soaps for brass, polish for musical instruments that have a lacquer finish, metal polishes, silver polishes, cleaning preparations for musical instruments, cleaning preparations for cleaning mouthpieces of musical instruments, cleaning paper for musical instruments
Goods and Services
Hand operated tools, namely, cleaning rods for musical instruments
Goods and Services
A full line of home and commercial sound and music recording, mixing, and playing equipment [ and parts and replacement parts ] therefore; Accessories for musical instruments, namely, control units for automatically playing pianos, electric foot switches, electric foot controllers, head phones, metronomes, [ electrical pick-ups for use with musical instruments, ] power adaptors, remote controls for automatically playing pianos, [ digital phrase samplers used to record, replay, and edit digitally stored music samples, electronic music sequencers, ]electronic sound effectors, [ electronic tone generators, and USB cables and drives ] ; amplifiers for musical instruments; audio conferencing equipment, namely, microphones and speakers; audio-video receivers; [ cabinets for loud speakers, radio sets, electric gramophones, and television sets; compact disc cases; ] computer software, namely, computer software for tuning musical instruments, computer software for creating computer music, computer software for arranging and sequencing music, computer software for playing music, and computer software for automatically playing pianos; downloadable electronic music via the Internet or wireless devices including mobile telephones; [ downloadable electronic publications, namely, manuals in the field of musical instruments and audio-video apparatus; ] electronic publications in the field of music, namely, [ musical scores and ] sheet music recorded on computer media; [ flat panel television monitors; floppy discs and CDs containing music for automatically playing pianos; goggles for sports; musical instruction videotapes; plasma display monitors; preamplifiers for musical instruments; pre-recorded discs, namely, discs pre-recorded with music data in MIDI file format, discs pre-recorded with music data for use in the operation of player pianos, and pre-recorded discs featuring music; blank tapes for recording; speaker stands; ] sunglasses; [ television receiving sets; television sets; video projectors ]
Goods and Services
A full line of musical instruments [ and replacement parts and component parts therefore] ; accessories for musical instruments, namely, [ bass drum stands, brass instrument mouth pieces, bows for musical instruments, carrying cases for musical instruments, covers for musical instruments, clarinet barrels used as structural parts for clarinets, drum stands, cymbal stands, foot pedals for drums, flute head joints used as structural parts for flutes, guitar and bass bridges, hi-hat cymbal stands, horn slides for brass musical instruments, keyboard stands, ] mouthpiece patches for wind musical instruments; [ mutes, neck straps, saxophone necks, shoulder straps, ] thumb-rest cushions all for musical instruments; [ tremelo units for guitars, ] tuners [, valve protectors, ] and woodwind mouthpieces all for musical instruments; percussion instrument accessories, namely, drum sticks, drum stick and mallet holders, drum trigger modules, [ frames, ] mallets [, pedal mechanisms, slap sticks, sound projectors, tambourines, triangles, and woodblocks ]
Goods and Services
Accessories for musical instruments, namely, cleaning swabs for musical instruments, cleaning brushes for musical instruments with flexible wire handles, mouthpiece brushes for musical instruments, polishing cloths, silicon cleaning cloths, silver cleaning cloths, tone hole cleaners consisting of brushes used to clean tone holes of musical instruments; gauze for cleaning and polishing musical instruments
Classification Information
Current Trademark Owners
Party Type
30 - Original Registrant
Legal Entity Type
03 - Corporation
Trademark Owner History
Party Type
30 - Original Registrant
Legal Entity Type
03 - Corporation
Party Type
20 - Owner at Publication
Legal Entity Type
03 - Corporation
Party Type
10 - Original Applicant
Legal Entity Type
03 - Corporation
Prior Registrations
| | |
| --- | --- |
| Relationship Type | Reel Number |
| Prior Registration | 0997591 |
| Prior Registration | 2910206 |
| Continuity Child | 76978895 |
Trademark Events
| | |
| --- | --- |
| Event Date | Event Description |
| 2007-01-30 | NEW APPLICATION ENTERED IN TRAM |
| 2007-02-03 | APPLICATION FILING RECEIPT MAILED |
| 2007-03-07 | PAPER RECEIVED |
| 2007-03-13 | FILING RECEIPT CORRECTION ENTERED |
| 2007-04-12 | ASSIGNED TO EXAMINER |
| 2007-04-20 | NON-FINAL ACTION WRITTEN |
| 2007-04-20 | NON-FINAL ACTION MAILED |
| 2007-09-26 | PAPER RECEIVED |
| 2007-10-31 | ASSIGNED TO LIE |
| 2007-10-31 | CORRESPONDENCE RECEIVED IN LAW OFFICE |
| 2007-10-31 | AMENDMENT FROM APPLICANT ENTERED |
| 2007-11-29 | FINAL REFUSAL WRITTEN |
| 2007-11-30 | FINAL REFUSAL MAILED |
| 2008-04-30 | ASSIGNMENT OF OWNERSHIP NOT UPDATED AUTOMATICALLY |
| 2008-05-12 | PAPER RECEIVED |
| 2008-05-14 | CORRESPONDENCE RECEIVED IN LAW OFFICE |
| 2008-05-14 | AMENDMENT FROM APPLICANT ENTERED |
| 2008-05-30 | PAPER RECEIVED |
| 2008-06-04 | JURISDICTION RESTORED TO EXAMINING ATTORNEY |
| 2008-06-04 | EX PARTE APPEAL-INSTITUTED |
| 2008-07-17 | ACTION CONTINUING FINAL - COMPLETED |
| 2008-07-17 | ACTION DENYING REQ FOR RECON MAILED |
| 2008-08-18 | PAPER RECEIVED |
| 2008-08-22 | CORRESPONDENCE RECEIVED IN LAW OFFICE |
| 2008-08-22 | AMENDMENT FROM APPLICANT ENTERED |
| 2008-09-25 | JURISDICTION RESTORED TO EXAMINING ATTORNEY |
| 2008-09-26 | EXAMINERS AMENDMENT -WRITTEN |
| 2008-09-26 | EXAMINER'S AMENDMENT ENTERED |
| 2008-09-26 | EXAMINER'S AMENDMENT ENTERED |
| 2008-09-26 | APPROVED FOR PUB - PRINCIPAL REGISTER |
| 2008-09-26 | EXAMINERS AMENDMENT MAILED |
| 2008-09-28 | EXPARTE APPEAL TERMINATED |
| 2008-09-29 | LAW OFFICE PUBLICATION REVIEW COMPLETED |
| 2008-10-01 | FAX RECEIVED |
| 2008-10-01 | PAPER RECEIVED |
| 2008-10-08 | ASSIGNED TO PETITION STAFF |
| 2008-10-10 | REVIEW OF CORRESPONDENCE COMPLETE |
| 2008-10-10 | WITHDRAWN FROM PUB - OG REVIEW QUERY |
| 2008-10-10 | CASE ASSIGNED TO INTENT TO USE PARALEGAL |
| 2008-10-20 | PAPER RECEIVED |
| 2008-10-23 | REVIEW OF CORRESPONDENCE COMPLETE |
| 2008-10-01 | DIVISIONAL REQUEST RECEIVED |
| 2008-10-23 | DIVISIONAL PROCESSING COMPLETE |
| 2008-10-23 | PREVIOUS ALLOWANCE COUNT WITHDRAWN |
| 2008-11-04 | EXAMINERS AMENDMENT -WRITTEN |
| 2008-11-04 | EXAMINER'S AMENDMENT ENTERED |
| 2008-11-04 | EXAMINER'S AMENDMENT ENTERED |
| 2008-11-04 | APPROVED FOR PUB - PRINCIPAL REGISTER |
| 2008-11-05 | EXAMINERS AMENDMENT MAILED |
| 2008-11-06 | LAW OFFICE PUBLICATION REVIEW COMPLETED |
| 2008-11-19 | NOTICE OF PUBLICATION |
| 2008-12-09 | PUBLISHED FOR OPPOSITION |
| 2009-02-24 | REGISTERED-PRINCIPAL REGISTER |
| 2015-02-24 | TEAS SECTION 8 & 15 RECEIVED |
| 2015-03-07 | CASE ASSIGNED TO POST REGISTRATION PARALEGAL |
| 2015-03-07 | REGISTERED - SEC. 8 (6-YR) ACCEPTED & SEC. 15 ACK. |
| 2015-03-08 | NOTICE OF ACCEPTANCE OF SEC. 8 & 15 - E-MAILED |
| 2018-02-24 | COURTESY REMINDER - SEC. 8 (10-YR)/SEC. 9 E-MAILED |
| 2019-01-23 | TEAS SECTION 8 & 9 RECEIVED |
| 2019-02-04 | CASE ASSIGNED TO POST REGISTRATION PARALEGAL |
| 2019-02-06 | POST REGISTRATION ACTION MAILED - SEC. 8 & 9 |
| 2019-05-15 | TEAS RESPONSE TO OFFICE ACTION-POST REG RECEIVED |
| 2019-05-16 | POST REGISTRATION ACTION MAILED - SEC. 8 & 9 |
| 2019-11-16 | TEAS RESPONSE TO OFFICE ACTION-POST REG RECEIVED |
| 2019-11-16 | TEAS REVOKE/APP/CHANGE ADDR OF ATTY/DOM REP RECEIVED |
| 2019-11-16 | ATTORNEY/DOM.REP.REVOKED AND/OR APPOINTED |
| 2019-11-19 | REGISTERED - SEC. 8 (10-YR) ACCEPTED/SEC. 9 GRANTED |
| 2019-11-19 | REGISTERED AND RENEWED (FIRST RENEWAL - 10 YRS) |
| 2019-11-19 | NOTICE OF ACCEPTANCE OF SEC. 8 & 9 - E-MAILED |