BE - Trademark Details
Status: 602 - Abandoned-Failure To Respond Or Late Response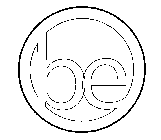 Status
602 - Abandoned-Failure To Respond Or Late Response
Mark Drawing
3000 - Illustration: Drawing or design which also includes word(s)/ letter(s)/number(s) Typeset
Design Searches
260102, 260111, 260117 - Plain single line circles. Letters, numerals, punctuation, geometric figures, objects, humans, plants or animals comprising a circle. Two concentric circles.
Law Office Assigned Location Code
M20
Employee Name
EULIN, INGRID C
Statements
Indication of Colors claimed
Color is not claimed as a feature of the mark.
Goods and Services
Bath oils, bath soaps, body gels, body lotions, bath salts, body splash, eau de toilette, and perfume
Goods and Services
Bracelets, charms, earrings, necklaces, pendants, jewelry pins, rings, clocks, and watches
Goods and Services
Address books, agendas/day planners, bumper stickers, calendars, greeting cards and envelopes, fabric gift bags, blank writing journals, note cards and envelopes, paper coasters, paper gift bags and paper gift tags, stickers, and window decals
Goods and Services
Baseball caps, boxer shorts, caps, caps, golf shirts, hats, jackets, knit shirts, open-necked shirts, pajamas, polo shirts, pullovers, shirtfronts, shirts-long sleeved, shirts-short sleeved, sleepwear, sport shirts, sun visors, sweat shirts, sweat pants, t-shirts, tank tops, and turtleneck sweaters
Classification Information
Correspondences
Address
Please log in with your Justia account to see this address.
Trademark Events
| | |
| --- | --- |
| Event Date | Event Description |
| 2006-03-09 | NEW APPLICATION ENTERED IN TRAM |
| 2006-03-14 | APPLICATION FILING RECEIPT MAILED |
| 2006-03-20 | PAPER RECEIVED |
| 2006-03-20 | APPLICANT AMENDMENT PRIOR TO EXAMINATION - ENTERED |
| 2006-05-19 | PAPER RECEIVED |
| 2006-05-19 | CORRESPONDENCE RECEIVED IN LAW OFFICE |
| 2006-06-15 | AMENDMENT FROM APPLICANT ENTERED |
| 2006-08-16 | ASSIGNED TO EXAMINER |
| 2006-08-16 | NON-FINAL ACTION WRITTEN |
| 2006-08-17 | NON-FINAL ACTION MAILED |
| 2007-02-19 | TEAS RESPONSE TO OFFICE ACTION RECEIVED |
| 2007-02-19 | CORRESPONDENCE RECEIVED IN LAW OFFICE |
| 2007-02-20 | TEAS/EMAIL CORRESPONDENCE ENTERED |
| 2007-02-21 | SUSPENSION LETTER WRITTEN |
| 2007-02-21 | LETTER OF SUSPENSION MAILED |
| 2007-08-21 | ASSIGNED TO LIE |
| 2007-08-27 | REPORT COMPLETED SUSPENSION CHECK CASE STILL SUSPENDED |
| 2008-03-21 | ASSIGNED TO LIE |
| 2008-03-21 | LIE CHECKED SUSP - TO ATTY FOR ACTION |
| 2008-04-29 | NON-FINAL ACTION WRITTEN |
| 2008-04-30 | NON-FINAL ACTION MAILED |
| 2008-12-01 | ABANDONMENT - FAILURE TO RESPOND OR LATE RESPONSE |
| 2008-12-01 | ABANDONMENT NOTICE MAILED - FAILURE TO RESPOND |
| 2020-07-24 | TEAS WITHDRAWAL OF ATTORNEY RECEIVED |
| 2020-07-24 | WITHDRAWAL OF ATTORNEY GRANTED |