Image Trademark with Serial Number 76419865
Status: 800 - Registered And Renewed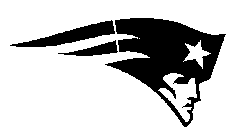 Registration Number
2755546
Status
800 - Registered And Renewed
Registration Number
2755546
Registration Date
2003-08-26
Mark Drawing
2000 - Illustration: Drawing or design without any word(s)/letter(s)/ number(s) Typeset
Design Searches
010103, 020116, 020131, 020137, 090525 - A single star with five points. Other men wearing folk or historical costumes. Stylized men, including men depicted in caricature form. Heads, portraits or busts of men in profile. Other headwear, including military helmets.
Published for Opposition Date
2002-12-31
Law Office Assigned Location Code
L30
Employee Name
CHISOLM, KEVON
Statements
Indication of Colors claimed
Color is not claimed as a feature of the mark.
Goods and Services
football helmets, [ telephones, ] cell phone covers, [ cell phone straps, magnetic coded charge cards and prepaid telephone calling cards, ] decorative magnets, [ compact discs, tapes, pre-recorded videotapes ] and dvd's featuring the sport of football, computer game software [ and disks ] and [ video game cartridges, ] computer mouse pads, [ camera cases, ] sunglasses, [ eyeglass cases, eyeglass chains, ] light switch covers
Goods and Services
posters, calendars, trading cards, series of books relating to football, magazines relating to football, [ newsletters relating to football, ] stickers, bumper stickers, [ credit cards without magnetic coding, ] note paper, [ paper pennants ] and greeting cards; [ non-magnetically coded prepaid phone cards, ] pens and pencils, [ pencil cases, ] rub on decorative transfers, pictorial prints, [ picture postcards, ] art pictures, stationery, [ envelopes, ] stationery-type portfolios, [ photo albums, scrapbook albums,] [ ring binders, checkbook covers, tissue paper, ] wrapping paper, playing cards, [ paper table cloths, ] paper napkins, [ paper party hats, ] paper party invitations, [ paper gift cards; ] paper gift bags, [ paper gift boxes, ] paper decorations, collectible cards; collectible card and memorabilia holders, souvenir programs for sports events
Goods and Services
men's, women's and children's clothing, namely, fleece tops and bottoms, caps, headwear, T-shirts, sweatshirts, shorts, tank tops, jeans, sweaters, pants, jackets, [ turtlenecks, jumpsuits, ] golf shirts, woven shirts, knit shirts, jerseys, wristbands, warm up suits, swimwear, wind resistant jackets, raincoats, parkas, ponchos, gloves, ties, [ suspenders, ] cloth bibs, sleepwear, namely, robes, [ night shirts ] and pajamas, mittens, knit hats and caps, scarves, aprons, headbands, ear muffs, underwear; footwear
Goods and Services
toys and sporting goods, namely, plush toys, stuffed animals, play figures, golf balls, golf bags, [ golf clubs, ] golf club covers, [ bowling balls, ] [ bowling bags, ] footballs, toy banks, [ hand held unit for playing electronic games; hand held unit for playing video games; ] board games relating to football, Christmas tree ornaments, balloons, jigsaw puzzles, windsocks, [ kites, ] [ toy trucks ] and replica miniature football helmets
Goods and Services
education and entertainment services in the nature of organizing and presenting professional football games and exhibitions; providing sports and entertainment information via a global computer network or a commercial on-line service; organization of sports events; fan club services; educational services, namely, physical education programs and seminars in the field of football; entertainment services, namely, musical and dance performances provided during intervals at sports events; production of radio and television programs, football games, exhibitions, competitions and [ musical, comedy and ] dance performances performed before live audiences and broadcast via television, cable television, satellite television and radio broadcast; producing and distributing audio visual and multi-media presentations regarding the sport of football via a global communications network
Classification Information
Current Trademark Owners
Party Type
31 - 1st New Owner Entered After Registration
Legal Entity Type
16 - Limited Liability Company
Address
Please log in with your Justia account to see this address.
Correspondences
Address
Please log in with your Justia account to see this address.
Trademark Events
| | |
| --- | --- |
| Event Date | Event Description |
| 2002-10-17 | ASSIGNED TO EXAMINER |
| 2002-10-25 | EXAMINER'S AMENDMENT MAILED |
| 2002-10-31 | APPROVED FOR PUB - PRINCIPAL REGISTER |
| 2002-12-11 | NOTICE OF PUBLICATION |
| 2002-12-31 | PUBLISHED FOR OPPOSITION |
| 2003-02-09 | EXTENSION OF TIME TO OPPOSE RECEIVED |
| 2003-08-26 | REGISTERED-PRINCIPAL REGISTER |
| 2008-11-12 | ASSIGNMENT OF OWNERSHIP NOT UPDATED AUTOMATICALLY |
| 2009-02-20 | CASE FILE IN TICRS |
| 2009-08-25 | TEAS SECTION 8 & 15 RECEIVED |
| 2009-08-27 | ASSIGNED TO PARALEGAL |
| 2009-08-28 | REGISTERED - SEC. 8 (6-YR) ACCEPTED & SEC. 15 ACK. |
| 2011-07-01 | ASSIGNMENT OF OWNERSHIP NOT UPDATED AUTOMATICALLY |
| 2014-01-24 | TEAS SECTION 8 & 9 RECEIVED |
| 2014-01-24 | REGISTERED - COMBINED SECTION 8 (10-YR) & SEC. 9 FILED |
| 2014-01-27 | REGISTERED - SEC. 8 (10-YR) ACCEPTED/SEC. 9 GRANTED |
| 2014-01-27 | REGISTERED AND RENEWED (FIRST RENEWAL - 10 YRS) |
| 2014-01-27 | NOTICE OF ACCEPTANCE OF SEC. 8 & 9 - MAILED |