Image Trademark with Serial Number 76315419
Status: 710 - Cancelled - Section 8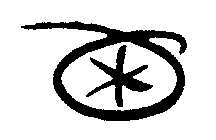 Registration Number
2833623
Status
710 - Cancelled - Section 8
Registration Number
2833623
Registration Date
2004-04-20
Mark Drawing
2000 - Illustration: Drawing or design without any word(s)/letter(s)/ number(s) Typeset
Design Searches
051104, 260321 - Tomatoes. Ovals that are completely or partially shaded.
Published for Opposition Date
2003-10-07
Law Office Assigned Location Code
L60
Employee Name
TINGLEY, JOHN C
Statements
Goods and Services
PRE-RECORDED AUDIO AND VIDEO COMPACT DISCS FEATURING FINANCIAL DATA; READ ONLY MEMORY COMPACT DISCS FEATURING FINANCIAL DATA; COMPUTER OPERATING PROGRAMS; COMPUTER PROGRAMS FOR USE IN TRADING STOCKS AND BONDS; COMPUTER SOFTWARE RELATING TO THE COLLECTION AND DISTRIBUTION OF DATA, FINANCIAL EXCHANGES, SHARE DEALING, STOCK DEALING, FINANCIAL TRANSACTIONS AND NEWS AGENCIES; BLANK MAGNETIC DATA MEDIA; BLANK OPTICAL DATA MEDIA; BLANK MAGNETIC DISCS; MAGNETIC ENCODED CARDS; USER INTERFACES OR COMPUTERS; TELEPRINTERS; TELEVISION APPARATUS; NAMELY, TELEVISION SCREENS; TELECOMMUNICATION APPARATUS AND INSTRUMENTS, NAMELY, FACSIMILE MACHINES; COMPUTERS; COMPUTER KEYBOARDS; COMPUTER PERIPHERAL DEVICES; PRINTERS FOR USE WITH COMPUTERS; MODEMS; COMPUTER MOUSES; COMPUTER TERMINALS; COMPUTER SOFTWARE FOR USE IN FINANCIAL APPLICATIONS THAT MAY BE DOWNLOADED FROM GLOBAL COMPUTER NETWORK, COMPUTER SOFTWARE AND TELECOMMUNICATIONS APPARATUS, NAMELY MODEMS, FOR CONNECTING COMPUTERS TO LOCAL DATABASES AND/OR GLOBAL COMPUTER NETWORKS; COMPUTER SOFTWARE FOR SEARCHING DATA
Goods and Services
BUSINESS SERVICES PROVIDED ON-LINE VIA COMPUTER DATABASES AND/OR A GLOBAL COMPUTER NETWORK, NAMELY, ADVERTISING SERVICES IN THE NATURE OF DISSEMINATING THE ADVERTISING MATTER OF OTHERS, BUSINESS APPRAISAL SERVICES, BUSINESS INFORMATION SERVICES IN THE FIELD OF FINANCIAL INSTRUMENTS, BUSINESS INVESTIGATION SERVICES, PROVIDING COMMERCIAL INFORMATION AGENCY SERVICES, ECONOMIC FORECASTING SERVICES, RENTAL OF OFFICE MACHINERY AND EQUIPMENT, BUSINESS RESEARCH SERVICES, PROVIDING STATISTICAL INFORMATION; COMPILATION OF ADVERTISEMENTS FOR USE BY OTHERS AS WEB PAGES ON A GLOBAL COMPUTER NETWORK; TAX ESTIMATES, NAMELY, TAX CONSULTATION
Goods and Services
FINANCIAL ANALYSIS; FINANCIAL CONSULTANCY; FISCAL ASSESSMENTS; STOCK EXCHANGE PRICE QUOTATIONS; ELECTRONIC FUNDS TRANSFERS; PROVIDING STOCK MARKET INFORMATION AND FINANCIAL INFORMATION IN THE NATURE OF VALUATION DATA; PROVIDING FINANCIAL INFORMATION ON BONDS, WARRANT BONDS, COMMERCIAL SALES, AND EXCHANGE AND INVESTMENT TRUSTS; PROVIDING ON-LINE FINANCIAL AND INSURANCE INFORMATION VIA COMPUTER DATABASES AND/OR GLOBAL COMPUTER NETWORK
Goods and Services
NEWS AGENCY SERVICES, NAMELY GATHERING AND DISSEMINATION OF NEWS; COMPUTER PROGRAMMING FOR OTHERS; RENTAL OF COMPUTERS; COMPUTER SOFTWARE DESIGN FOR OTHERS; UPDATING OF COMPUTER SOFTWARE; RENTAL OF COMPUTER SOFTWARE
Classification Information
Correspondences
Address
Please log in with your Justia account to see this address.
Foreign Application Information
| | | | |
| --- | --- | --- | --- |
| Filing Date | Application Number | Country | Foreign Priority Claim In |
| 2001-06-15 | 2268001 | EM | True |
Trademark Events
| | |
| --- | --- |
| Event Date | Event Description |
| 2001-12-06 | ASSIGNED TO EXAMINER |
| 2002-01-02 | NON-FINAL ACTION MAILED |
| 2002-02-22 | CORRESPONDENCE RECEIVED IN LAW OFFICE |
| 2002-05-06 | LETTER OF SUSPENSION MAILED |
| 2002-11-04 | PAPER RECEIVED |
| 2002-11-04 | CORRESPONDENCE RECEIVED IN LAW OFFICE |
| 2003-04-02 | INQUIRY AS TO SUSPENSION MAILED |
| 2003-06-23 | PAPER RECEIVED |
| 2003-06-23 | CORRESPONDENCE RECEIVED IN LAW OFFICE |
| 2003-07-08 | APPROVED FOR PUB - PRINCIPAL REGISTER |
| 2003-09-17 | NOTICE OF PUBLICATION |
| 2003-10-07 | PUBLISHED FOR OPPOSITION |
| 2003-12-30 | NOA MAILED - SOU REQUIRED FROM APPLICANT |
| 2004-02-17 | PAPER RECEIVED |
| 2004-03-05 | NOTICE OF ALLOWANCE CANCELLED |
| 2004-02-17 | Sec. 1(B) CLAIM DELETED |
| 2004-04-20 | REGISTERED-PRINCIPAL REGISTER |
| 2007-05-30 | CASE FILE IN TICRS |
| 2010-11-26 | CANCELLED SEC. 8 (6-YR) |