Image Trademark with Serial Number 76212689
Status: 710 - Cancelled - Section 8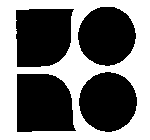 Registration Number
2843439
Status
710 - Cancelled - Section 8
Registration Number
2843439
Registration Date
2004-05-18
Mark Drawing
2000 - Illustration: Drawing or design without any word(s)/letter(s)/ number(s) Typeset
Design Searches
260113, 260121, 260914, 260921, 260925 - Two circles. Circles that are totally or partially shaded. Three or more squares. Squares that are completely or partially shaded. Squares with curved sides.
Published for Opposition Date
2001-09-04
Law Office Assigned Location Code
L50
Employee Name
CHARLON, BARNEY LAWREN
Statements
Description of Mark
The mark consists of a stylized version for the letters "KS" the initials of Kate Spade.
Goods and Services
CLOTHING, NAMELY, DRESSES, SKIRTS, PANT, LEGGINGS, SHORTS, TOPS, SHIRTS, T-SHIRTS, BLOUSES, SWEATERS, SUITS, SPORT COATS, BLAZERS, VESTS, BODYSUITS, UNDERWEAR BRAS, PANTIES, SLEEPWEAR, PAJAMAS, BATHROBES, BEACH COVERUPS, HOSIERY, PANTYHOSE, SOCKS, BELTS, CAPS, HATS, HEADBANDS, BANDANNAS, SCARVES, NECKTIES, COATS, JACKETS, PARKAS, RAINWEAR, GLOVES AND SWIMWEAR
Pseudo Mark
KS; KATE SPADE
Classification Information
International Class
25
- Clothing, footwear, headgear. - Clothing, footwear, headgear.
Class Status Code
2 - Sec. 8 - Entire Registration
Class Status Date
2010-12-24
First Use Anywhere Date
2000-11-01
First Use In Commerce Date
2000-11-01
Correspondences
Address
Please log in with your Justia account to see this address.
Prior Registrations
| | |
| --- | --- |
| Relationship Type | Reel Number |
| Prior Registration | 2064708 |
| Prior Registration | 2068911 |
| Prior Registration | 2073633 |
| Prior Registration | 2341633 |
| Continuity Child | 76975433 |
Trademark Events
| | |
| --- | --- |
| Event Date | Event Description |
| 2001-06-15 | ASSIGNED TO EXAMINER |
| 2001-06-15 | APPROVED FOR PUB - PRINCIPAL REGISTER |
| 2001-08-15 | NOTICE OF PUBLICATION |
| 2001-09-04 | PUBLISHED FOR OPPOSITION |
| 2001-11-27 | NOA MAILED - SOU REQUIRED FROM APPLICANT |
| 2002-05-20 | EXTENSION 1 FILED |
| 2002-06-24 | EXTENSION 1 GRANTED |
| 2002-09-25 | TEAS CHANGE OF CORRESPONDENCE RECEIVED |
| 2002-11-25 | PAPER RECEIVED |
| 2002-11-25 | EXTENSION 2 FILED |
| 2003-02-20 | EXTENSION 2 GRANTED |
| 2003-03-31 | PAPER RECEIVED |
| 2003-03-31 | DIVISIONAL REQUEST RECEIVED |
| 2003-04-28 | DIVISIONAL PROCESSING COMPLETE |
| 2003-03-31 | EXTENSION 3 FILED |
| 2003-04-28 | EXTENSION 3 GRANTED |
| 2003-11-06 | TEAS STATEMENT OF USE RECEIVED |
| 2003-11-06 | USE AMENDMENT FILED |
| 2003-11-19 | STATEMENT OF USE PROCESSING COMPLETE |
| 2003-12-03 | CASE FILE IN TICRS |
| 2003-12-04 | ASSIGNED TO EXAMINER |
| 2003-12-19 | NON-FINAL ACTION MAILED |
| 2004-02-02 | PAPER RECEIVED |
| 2004-02-02 | CORRESPONDENCE RECEIVED IN LAW OFFICE |
| 2004-03-03 | ALLOWED PRINCIPAL REGISTER - SOU ACCEPTED |
| 2004-05-18 | REGISTERED-PRINCIPAL REGISTER |
| 2007-02-02 | TEAS REVOKE/APPOINT ATTORNEY RECEIVED |
| 2007-02-02 | ATTORNEY REVOKED AND/OR APPOINTED |
| 2010-03-17 | TEAS REVOKE/APPOINT ATTORNEY RECEIVED |
| 2010-03-17 | ATTORNEY REVOKED AND/OR APPOINTED |
| 2010-04-13 | TEAS CHANGE OF CORRESPONDENCE RECEIVED |
| 2010-12-24 | CANCELLED SEC. 8 (6-YR) |