Image Trademark with Serial Number 76194204
Status: 606 - Abandoned - No Statement Of Use Filed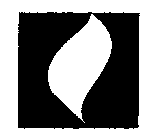 Status
606 - Abandoned - No Statement Of Use Filed
Mark Drawing
2000 - Illustration: Drawing or design without any word(s)/letter(s)/ number(s) Typeset
Design Searches
011503, 261121 - Flames. Rectangles that are completely or partially shaded.
Published for Opposition Date
2002-01-08
Law Office Assigned Location Code
L50
Employee Name
SNAPP, TINA LOUISE
Statements
Description of Mark
The mark consists of a flame design depicted inside a darkened square.
Goods and Services
CHEMICALS USED IN INDUSTRY, NAMELY, MOTOR OIL AND GASOLINE ADDITIVES, FERTILIZERS FOR AGRICULTURAL AND DOMESTIC USE; CHEMICALS FOR USE IN THE MANUFACTURE OF COATINGS AND RESINS FOR USE IN THE MANUFACTURE OF ENGINEERING PLASTICS
Goods and Services
BUTANES, AROMATIC PETROLEUM EXTRACT OIL FOR INDUSTRIAL USE; NATURAL GAS; GASOLINE; REFINERY RESIDUAL GASES NAMELY, METHANE, ETHANE, ETHYLENE, PROPANES AND COMBINATIONS THEREOF; FUEL OIL, DIESEL OIL; JET FUELS, HEATING OIL; EMULSION FUEL FOR INDUSTRIAL MACHINERY; SYNTHETIC LUBRICANT STOCK FOR USE IN THE MANUFACTURE OF ALL PURPOSE LUBRICANTS; INDUSTRIAL OILS, NAMELY, COAL-OIL MIXTURES, BASESTOCK, DIESEL CYLINDER OIL, SPINDLE OIL, GAS TURBINE OIL, ELECTRICAL OIL AND SHALE OIL
Goods and Services
AUTOMOBILE SERVICE STATION SERVICES
Goods and Services
TRANSPORTATION OF PRODUCTS BY EITHER TRUCK OR SHIP; STORAGE OF OIL AND GAS; TRANSMISSION OF OIL OR GAS THROUGH PIPELINES
Goods and Services
MATERIAL TREATMENT, NAMELY, TREATMENT OF CRUDE MINERAL OIL IN REFINERIES; MANUFACTURE OF GENERAL PRODUCT LINES IN THE FIELD OF MINERAL OILS TO THE ORDER AND SPECIFICATION OF OTHERS; AND FUEL AND OIL REFINING, NAMELY, THE TREATMENT OF PETROLEUM CONTAINING ROCKS, NAMELY, SHALE
Goods and Services
OIL FIELD EXPLORATION SERVICES; OIL PROSPECTING SERVICES, NAMELY, WELL LOGGING AND TESTING SERVICES IN CONNECTION WITH OIL AND SHALE OIL
Classification Information
Correspondences
Address
Please log in with your Justia account to see this address.
Trademark Events
| | |
| --- | --- |
| Event Date | Event Description |
| 2001-04-16 | ASSIGNED TO EXAMINER |
| 2001-04-24 | ASSIGNED TO EXAMINER |
| 2001-05-04 | NON-FINAL ACTION MAILED |
| 2001-06-12 | CORRESPONDENCE RECEIVED IN LAW OFFICE |
| 2001-08-31 | EXAMINERS AMENDMENT MAILED |
| 2001-09-06 | APPROVED FOR PUB - PRINCIPAL REGISTER |
| 2001-12-19 | NOTICE OF PUBLICATION |
| 2002-01-08 | PUBLISHED FOR OPPOSITION |
| 2002-04-02 | NOA MAILED - SOU REQUIRED FROM APPLICANT |
| 2002-07-22 | PAPER RECEIVED |
| 2002-07-22 | EXTENSION 1 FILED |
| 2002-08-13 | EXTENSION 1 GRANTED |
| 2003-02-20 | PAPER RECEIVED |
| 2003-02-20 | EXTENSION 2 FILED |
| 2003-05-23 | EXTENSION 2 GRANTED |
| 2003-08-21 | PAPER RECEIVED |
| 2003-08-21 | EXTENSION 3 FILED |
| 2003-09-12 | EXTENSION 3 GRANTED |
| 2004-06-30 | ABANDONMENT - NO USE STATEMENT FILED |