JENSON BUTTON - Trademark Details
Status: 710 - Cancelled - Section 8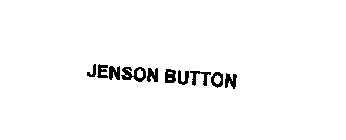 Registration Number
2705881
Status
710 - Cancelled - Section 8
Registration Number
2705881
Registration Date
2003-04-15
Mark Drawing
1000 - Typeset: Word(s)/letter(s)/number(s) Typeset
Published for Opposition Date
2003-01-21
Law Office Assigned Location Code
L30
Employee Name
CATALDO, CAROLYN PENDL
Statements
Certificate of Correction for Registration
In the statement, Page 2, Column 1, line 27, "EMBROIDERY; NAME," should be deleted, and, EMBROIDERY, NAMELY, should be inserted. In the statement, Page 2, Column 2, line 28, "8-9-2011" should be deleted, and, 4-13-2010 should be inserted.
Goods and Services
Clothing, footwear, headgear, helmets, glove, belts, goggles, all of a protective nature; luminous and mechanical signs; sun glasses, spectacles and cases therefore; coded and magnetic credit cards, telephone cards, bonus cards, charge cards, controlling software cards; batteries; pre-recorded video cassettes for education, documentaries, entertainment in the field of auto racing; pre-recorded compact discs for education, documentaries, entertainment in the field of auto racing; software for computers featuring auto racing; computer software featuring games; photographic apparatus namely cameras and camcorders; binoculars; downloadable computer software for use as a program to educate or entertain in the field of auto racing; downloadable on-line electronic publications, namely books, catalogues, fact sheets, newspapers, magazines in the field of auto racing; electronic database in the field of auto racing recorded on computer media
Goods and Services
Time pieces, namely, watches, and clocks; electrical timers for use in the field of auto racing; watch bands; jewelry and imitation jewelry; non-monetary coins; and medals; cufflinks; tie clips and pins; medallions; scale motor vehicles and miniature to scale safety helmets, badges, belt buckles for clothing, studs, jewelry lapel pins, figurines, busts, cameos, ashtrays, smokers' articles namely cigarette cases; hat and show ornaments, trophies, key-rings, jewelry boxes and cases and key rings made of precious metal; and parts and fittings for all the aforesaid goods
Goods and Services
Stationery; pictures; mounted photographs; unmounted photographs; posters; rubber stamps; book covers and bindings; stationery-type portfolios; newspapers and magazines featuring auto racing; comic books; catalogues featuring auto racing; annual publications namely books on auto racing; leaflets and mailers featuring auto racing; address books; photo albums; autograph books; diaries; scrap books; writing pads and blocks; binders; calendars; personal planners and organizers; greeting cards; imitation bank notes; route maps; printing, painting and drawing sets; paper knives; computer game instruction manuals; stickers; stencils; plastic transfers; iron-on transfers; gift wraps and stationery; stationery bags made of paper, plastic sandwich or papery party; wallets; paper bags for merchandise packaging; paper name badges; paper placemats; cardboard and paper mache busts, figurines, ornaments, and cameos; letter openers; paperweights
Goods and Services
Luggage; back packs; handbags; purses; belt bags; all-purpose sports bags; school bags; writing set cases; umbrellas; beach umbrellas; briefcase-type portfolios; cases, wallets, key fobs and attache cases of leather or imitation leather; parts and fittings for all the aforesaid goods
Goods and Services
Cloth banners and flags; towels; face flannels; bed linen; duvet covers; curtains; linen table clothes; linen napkins; cloth badges and labels; handkerchiefs; friezes; table linen namely coasters, printed textile labels; parts and fittings for all the aforesaid goods
Goods and Services
Underwear; tracksuits; shell suits; overalls; coats; mantles; suits; jackets; waist coats; bath robes; jumpers; trousers; shorts; shirts; polo shirts; T-shirts; sweat shirts; sweat bands; footwear; ski boots; gaiters and bags for same; socks; cap peaks; visors; baseball caps; neckwear; scarves; gloves; clothing belts; braces; headbands; hats
Goods and Services
Textile and embroidered badges and patches to be sewn on or ironed onto clothing; [ embroidery; name, ] * embroidery, namely, * monogram lettering for application to fabrics; rosettes in the nature of fabric trimming and fringes; ribbons; hair ribbons and bows; shirt and ornamental buttons
Goods and Services
Balloons; bath toys; board games; card games; construction sets; dice games; hand held unit for playing electronic games; electronic dart boards; toy figurines; sport gloves for recreational bicycling; fitness apparatus namely, treadmills and rowing machines for running, weight lifting and rowing; inflatable toys; jigsaw puzzles; kites; model vehicles and toys; toy garages; paper toys; streamers; plastic models; play tents; plush and soft toys; puzzles; ride on toys namely toy bicycles and toy vehicles; in-line skates and roller skates; skate boards; sail and surf boards; snow sleds for recreational use; toy vehicle tracks and racing sets; toy money boxes; home plates; party favors in the nature of small toys; bean bags
Goods and Services
Providing information via websites on the Internet containing information on entertainment in relation to auto racing; on-line computer games
Classification Information
Correspondences
Address
Please log in with your Justia account to see this address.
Foreign Application Information
| | | | |
| --- | --- | --- | --- |
| Filing Date | Application Number | Country | Foreign Priority Claim In |
| 0000-00-00 | | EM | False |
Trademark Events
| | |
| --- | --- |
| Event Date | Event Description |
| 2000-12-05 | ASSIGNED TO EXAMINER |
| 2000-12-07 | NON-FINAL ACTION MAILED |
| 2001-06-04 | CORRESPONDENCE RECEIVED IN LAW OFFICE |
| 2001-10-15 | EXAMINERS AMENDMENT MAILED |
| 2001-10-24 | APPROVED FOR PUB - PRINCIPAL REGISTER |
| 2002-02-12 | PREVIOUS ALLOWANCE COUNT WITHDRAWN |
| 2002-03-26 | NON-FINAL ACTION MAILED |
| 2002-09-20 | PAPER RECEIVED |
| 2002-09-20 | CORRESPONDENCE RECEIVED IN LAW OFFICE |
| 2002-09-20 | SEC. 44(E) CLAIM ADDED |
| 2002-09-20 | Sec. 1(B) CLAIM DELETED |
| 2002-10-17 | LETTER OF SUSPENSION MAILED |
| 2002-10-30 | PAPER RECEIVED |
| 2002-10-30 | CORRESPONDENCE RECEIVED IN LAW OFFICE |
| 2002-11-19 | APPROVED FOR PUB - PRINCIPAL REGISTER |
| 2003-01-01 | NOTICE OF PUBLICATION |
| 2003-01-21 | PUBLISHED FOR OPPOSITION |
| 2003-04-15 | REGISTERED-PRINCIPAL REGISTER |
| 2003-05-05 | PAPER RECEIVED |
| 2003-05-05 | SEC 7 REQUEST FILED |
| 2003-06-27 | CERTIFICATE OF CORRECTION ISSUED |
| 2008-01-08 | CASE FILE IN TICRS |
| 2009-11-21 | CANCELLED SEC. 8 (6-YR) |