MIKE, LU & OG - Trademark Details
Status: 710 - Cancelled - Section 8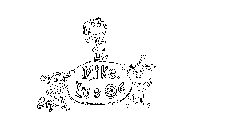 Registration Number
2628939
Status
710 - Cancelled - Section 8
Registration Number
2628939
Registration Date
2002-10-01
Mark Drawing
3000 - Illustration: Drawing or design which also includes word(s)/ letter(s)/number(s) Typeset
Design Searches
020504, 020505, 020526, 020705, 260302 - Girl(s). Boy(s). Grotesque children formed by letters, numbers, punctuation or geometric shapes. Groups of children. Plain single line ovals.
Published for Opposition Date
2001-01-23
Law Office Assigned Location Code
L80
Employee Name
LEE, DOUGLAS M
Statements
Goods and Services
Clothing for men, women and children, namely, shirts, t-shirts, sweatshirts, jogging suits, trousers, jeans, shorts, tank tops, rainwear, cloth bibs, skirts, blouses, dresses, suspenders, sweaters, jackets, coats, raincoats, snowsuits, ties, robes, hats, caps, sunvisors, belts, scarves, sleepwear, pajamas, lingerie, underwear, boxer shorts, socks, shoes, swimwear, and costumes comprised of body suits and face masks
Pseudo Mark
MIKE, LOU AND OG
Classification Information
International Class
25
- Clothing, footwear, headgear. - Clothing, footwear, headgear.
Class Status Code
2 - Sec. 8 - Entire Registration
Class Status Date
2009-05-16
First Use Anywhere Date
2001-08-27
First Use In Commerce Date
2001-08-27
Correspondences
Name
TBS, Inc., Legal Dept., Trademark Group
Address
Please log in with your Justia account to see this address.
Trademark Events
| | |
| --- | --- |
| Event Date | Event Description |
| 2000-10-19 | ASSIGNED TO EXAMINER |
| 2000-10-27 | ASSIGNED TO EXAMINER |
| 2000-10-31 | ASSIGNED TO EXAMINER |
| 2000-11-06 | EXAMINER'S AMENDMENT MAILED |
| 2000-11-16 | APPROVED FOR PUB - PRINCIPAL REGISTER |
| 2000-12-22 | NOTICE OF PUBLICATION |
| 2001-01-23 | PUBLISHED FOR OPPOSITION |
| 2001-04-17 | NOA MAILED - SOU REQUIRED FROM APPLICANT |
| 2001-09-21 | USE AMENDMENT FILED |
| 2001-11-05 | STATEMENT OF USE PROCESSING COMPLETE |
| 2001-11-13 | ASSIGNED TO EXAMINER |
| 2001-11-14 | NON-FINAL ACTION MAILED |
| 2002-05-03 | CORRESPONDENCE RECEIVED IN LAW OFFICE |
| 2002-06-27 | ALLOWED PRINCIPAL REGISTER - SOU ACCEPTED |
| 2002-10-01 | REGISTERED-PRINCIPAL REGISTER |
| 2004-11-12 | TEAS CHANGE OF CORRESPONDENCE RECEIVED |
| 2007-01-17 | ASSIGNMENT OF OWNERSHIP NOT UPDATED AUTOMATICALLY |
| 2007-12-20 | CASE FILE IN TICRS |
| 2009-05-16 | CANCELLED SEC. 8 (6-YR) |