SECURITAS - Trademark Details
Status: 800 - Registered And Renewed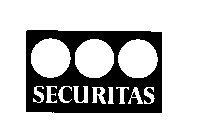 Registration Number
2712469
Status
800 - Registered And Renewed
Registration Number
2712469
Registration Date
2003-05-06
Mark Drawing
3000 - Illustration: Drawing or design which also includes word(s)/ letter(s)/number(s) Typeset
Design Searches
260115, 261102, 261108, 261109, 261121 - Three circles. Plain single line rectangles. Letters, numerals or punctuation and letters, numerals or punctuation forming the perimeter of a rectangle, bordering the perimeter of a rectangle or forming a rectangle. Rectangles made of geometric figures, objects, humans, plants or animals. Rectangles that are completely or partially shaded.
Published for Opposition Date
2002-08-20
Law Office Assigned Location Code
M50
Employee Name
KHAN, ASMAT A
Statements
Indication of Colors claimed
Color is not claimed as a feature of the mark.
Disclaimer with Predetermined Text
"SECURITAS"
Goods and Services
[ Metal gates and doors; metal safes; metal safety cash boxes ]
Goods and Services
[ Computer software for control of security systems; security systems comprising alarms, electromechanical controls, televisions, telephone units, passing systems comprising access control units, identity control units, electromechanical controls for automatic doors, fire-extinguishers, smoke and heat detectors, electromechanical control panels for controlling these devices, switchboards, electric switches, electromagnetic locks; tape recorders; bar-code readers; and replacement parts therefor ]
Goods and Services
[ Accounting services; ] providing information in the fields of advertising and business related to security; [ secretarial services; telephone answering services ]
Goods and Services
[ Monetary services, namely, debit and credit card services; automated teller machine services, namely, refilling of cash dispensers; financial services, namely, checking the amount of transported cash from automated teller machines; rental of safes ]
Goods and Services
[ Installation and repair of burglar alarms, fire alarms; maintenance and repair of safes--installations, maintenance and repair of cash dispensers ]
Goods and Services
[ Guarded transportation of valuables and money by truck; storage of valuables ]
Goods and Services
Security guard services; designing security systems for others, security surveillance services, guard night-watch services; [ lock picking services; ] alarm center services; mobile and stationary security guard services, [alarm rescue services ; photographic surveillance services, detective agencies; interior decoration consultation, engineering and legal counseling services; development of bar-code systems; computer programming for others; computer software design for others, up-dating and maintenance of computer software ]
Translation of Words in Mark
The English translation of the word SECURITAS" in the mark is "SECURITY".
Classification Information
Current Trademark Owners
Party Type
31 - 1st New Owner Entered After Registration
Legal Entity Type
03 - Corporation
Address
Please log in with your Justia account to see this address.
Correspondences
Address
Please log in with your Justia account to see this address.
Foreign Application Information
| | | | |
| --- | --- | --- | --- |
| Filing Date | Application Number | Country | Foreign Priority Claim In |
| 1999-11-30 | 1408368 | EM | True |
Trademark Events
| | |
| --- | --- |
| Event Date | Event Description |
| 2000-10-13 | ASSIGNED TO EXAMINER |
| 2000-10-26 | NON-FINAL ACTION MAILED |
| 2001-02-20 | CORRESPONDENCE RECEIVED IN LAW OFFICE |
| 2001-04-23 | NON-FINAL ACTION MAILED |
| 2001-04-26 | CORRESPONDENCE RECEIVED IN LAW OFFICE |
| 2002-04-10 | EXAMINERS AMENDMENT MAILED |
| 2002-04-20 | APPROVED FOR PUB - PRINCIPAL REGISTER |
| 2002-07-31 | NOTICE OF PUBLICATION |
| 2002-08-20 | PUBLISHED FOR OPPOSITION |
| 2002-11-12 | NOA MAILED - SOU REQUIRED FROM APPLICANT |
| 2002-12-23 | PAPER RECEIVED |
| 2003-03-17 | NOTICE OF ALLOWANCE CANCELLED |
| 2003-03-18 | Sec. 1(B) CLAIM DELETED |
| 2003-05-06 | REGISTERED-PRINCIPAL REGISTER |
| 2007-12-20 | CASE FILE IN TICRS |
| 2008-06-26 | TEAS CHANGE OF CORRESPONDENCE RECEIVED |
| 2008-06-26 | FAX RECEIVED |
| 2008-07-09 | AUTOMATIC UPDATE OF ASSIGNMENT OF OWNERSHIP |
| 2009-11-06 | PAPER RECEIVED |
| 2010-03-15 | CASE ASSIGNED TO POST REGISTRATION PARALEGAL |
| 2009-11-06 | REGISTERED - SEC. 8 (6-YR) & SEC. 15 FILED |
| 2010-03-16 | REGISTERED - PARTIAL SEC. 8 (6-YR) ACCEPTED & SEC. 15 ACK. |
| 2013-05-03 | TEAS SECTION 8 & 9 RECEIVED |
| 2013-05-07 | REGISTERED - SEC. 8 (10-YR) ACCEPTED/SEC. 9 GRANTED |
| 2013-05-07 | REGISTERED AND RENEWED (FIRST RENEWAL - 10 YRS) |
| 2013-05-07 | NOTICE OF ACCEPTANCE OF SEC. 8 & 9 - E-MAILED |