DCX - Trademark Details
Status: 710 - Cancelled - Section 8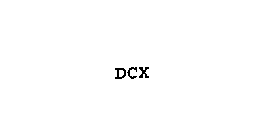 Registration Number
2814416
Status
710 - Cancelled - Section 8
Registration Number
2814416
Registration Date
2004-02-17
Mark Drawing
1000 - Typeset: Word(s)/letter(s)/number(s) Typeset
Published for Opposition Date
2003-11-25
Law Office Assigned Location Code
M30
Employee Name
BLANDU, FLORENTINA
Statements
Amendment to a Registration/Renewal Certificate
In the statement, Column 2, line 12-13 " TRAVEL TRAILERS, CAMPING TRAILERS, CARGO TRAILERS" should be deleted.
Certificate of Correction for Registration
In the statement, Column 2, line 14 all terrain vehicles should be deleted.
Goods and Services
Burglar alarms; antennas; audio cassette decks for automobiles; pre-recorded audio tapes, cassettes and compact discs in connection with automobiles and related functions; batteries; batteries for vehicles; battery chargers; safety equipment, namely beacon lights; marker, navigational and signalling buoys; video cameras; eyeglass cases; electric cigarette lighters for land vehicles; compact disc players; converters; electric converters; marine depth finders; smoke detectors; electric light dimmers; optical discs; audio discs and video discs in connection with automobiles and related functions; electric luminescent display panels; light emitting diode displays; eyeglasses; fiber optic light and image conduits; safety equipment, namely fire escape ladders; fire extinguishers; telescopic gunsights; helmets for aerospace use; lasers not for medical use; electronic motion sensitive switches; OCR optical character recognition apparatus; periscopes; satellite processors; movie projectors; radar and radar detectors; radio controlled miniature aerial targets; radios; radios for vehicles; laboratory robots; satellites; satellite processors; satellites for scientific purposes; semiconductors and semiconductor devices; silicon wafers; sirens for vehicles; solenoid valves; sunglasses; electric switches; electronic motion sensitive switches and electronic touch sensitive switches; tachometers; television antennas; transceivers; electrical transformers; radio transmitters; video monitors; virtual reality software for automotive and aerospace use; voltage surge protectors and suppressors; warning triangles to indicate vehicle breakdowns
Goods and Services
Automobiles, trucks, motorhomes,[ travel trailers, camping trailers, cargo trailers,] buses, vans, tractors, hovercraft, [all-terrain vehicles], motorized trolleys, bicycles, tricycles, airplanes, helicopters and boats
Goods and Services
Watches, watch attachments, namely, fobs, chains and bands
Goods and Services
Almanacs; anniversary books; art pictures, art prints, graphic art reproductions, printed art reproductions; atlases; printed awards; paper name badges; paper bags; plastic or paper bags, envelopes and pouches for merchandise packaging; ball-point pens; paper banners; baskets for desk accessories; loose leaf binders; printing blocks; clip boards; picture books; cardboard boxes, paper boxes, pencil boxes, stationery boxes, file boxes for storage of business and personal records; bumper stickers; business cards; calendar desk pads, calendar desk stands, calendar stands, calendars, pocket calendars, wall calendars; cardboard; credit cards; cardboard cartons; pen cases, pencil cases; automotive, railway and aerospace catalogs; paper containers; desk top planners; paper emblems, printed emblems; envelopes; file folders, hanging folders; letter openers; general feature magazines; paper napkins; news bulletins; automobile, railway and aerospace newsletters; magazine supplements to newspapers; newspapers for general circulation; note books, note pads, note paper; pen or pencil holders; pencils; pens; ink pens; pictures; daily planners, personal planners; general purpose plastic bags; playing cards; postcards, picture postcards; posters; price tags; printed teaching materials in form of games; writing pads
Goods and Services
Handbags, briefcases, shopping bags, backpacks, large and small suitcases, umbrellas and parasols, wallets, purses
Goods and Services
Picture frames; office furniture; furniture parts; plastic key chain tags, non-metal key chains, non-metal key fobs, non-metal key holders, non-metal key rings, plastic key tags, plastic card keys; plastic novelty license plates; hand held mirrors; non-metal money clips; plastic name badges; clothespins; shelves; sideboards
Goods and Services
Beer jugs, beer mugs; portable beverage coolers; beverage glassware; beverage ware; bottle openers; clothes brushes, brushes for footwear; coffee cups; coffee services not of precious metal; hair combs; commemorative plates; all purpose portable household containers; coolers for wine; cork holders; cork screws; cups; drinking glasses; plate glass for cars; glass for signal lights or headlights for vehicles; glass for vehicle windows; polishing leather; tea sets
Goods and Services
Articles of apparel, namely, t-shirts, sweatshirts, ties, gloves, anoraks, ponchos, jackets, vests, sweaters, sports shirts, scarves, belts; footwear; headwear, namely, hats, caps, aviator-type caps
Goods and Services
Toy automobiles; plush stuffed toy animals; jigsaw puzzles; dominoes; sports balls for use in badminton, tennis, table tennis, paddle ball, racket ball and squash games; yo yos; board games, namely, chess, Chinese checkers, nine men's Morris; toy model automobiles; balloons; water-ski equipment, namely, metal and nylon tow ropes; metal tow bars
Goods and Services
Ashtrays, not of precious metal; cigarette cases, holders and lighters not of precious metal; cigar cutters; cigarette lighters not for land vehicles; matches
Goods and Services
Accounting services; business acquisition and merger consultation; advertising agencies; cost/price analysis; profit survey and analysis; telephone answering service; business appraisal; bill payment services; bookkeeping; business consultation and information; business investigations, business planning; conducting business research and surveys; foreign trade information and consultation; personnel management consultation; dissemination of advertising for others via an on-line electronic communications network; economic forecasting and analysis; providing facilities for the use of office equipment and machinery; commercial and industrial management assistance; inventory control; travel management; conducting marketing studies; business management; procurement, namely purchasing goods or services in the automotive, railway and aerospace industries; product merchandising; profit survey and analysis; providing television advertising for others; business research; telemarketing; providing trade information
Goods and Services
Accident insurance underwriting; credit card services; financial analysis, consultation and forecasting; financial information provided by electronic means; financial management, planning, portfolio management and research; lease-purchase financing and loans; financing services; insurance administration; insurance agencies; insurance brokerage; insurance consultation; risk management; accident insurance, annuity, fire insurance, guarantee assurance, life insurance, marine insurance, medical insurance and reinsurance underwriting; check verification
Goods and Services
Air transportation; airplane chartering; airport services; automobile salvage and emergency towing; leasing and rental of automobiles, vehicles and trucks; bus chartering; rental of vehicle parking spaces; chauffeur services; courier services; emergency truck towing; arranging excursions for tourists; arranging and conducting jungle and safari expeditions; traffic and travel information services; leasing of railroad flatcars; limousine services; railway transport; taxi transport; vehicle towing; arranging travel tours; arranging travel tours as a bonus program for credit card customers; travel agency services, namely making reservations and bookings for transportation; truck hauling
Goods and Services
Airplane flight instruction; automobile races; publication of books; cinema studios, cinema theaters; automobile clubs; computer education training services; arranging and conducting educational conferences; educational demonstrations; vehicle driving instruction; education in the field of automobiles; conducting classes, seminars, conferences and workshops in the field of computers, automobiles and transportation and distributing course materials in connection therewith; golf tournaments; museums; providing casino facilities; automobile, motor and vehicle clubs; sponsoring, developing and carrying out international student exchange programs
Goods and Services
Cafes, cafeterias; canteen services; hotel services; research in the fields of aerospace engineering, automobiles and railways; restaurant services; rental of rooms; scientific research
Classification Information
Correspondences
Address
Please log in with your Justia account to see this address.
Foreign Application Information
| | | | |
| --- | --- | --- | --- |
| Filing Date | Application Number | Country | Foreign Priority Claim In |
| 1999-08-24 | 39951587.9/1 | Germany | True |
Trademark Events
| | |
| --- | --- |
| Event Date | Event Description |
| 2000-05-19 | ASSIGNED TO EXAMINER |
| 2000-06-06 | NON-FINAL ACTION MAILED |
| 2000-12-06 | CORRESPONDENCE RECEIVED IN LAW OFFICE |
| 2001-02-20 | LETTER OF SUSPENSION MAILED |
| 2002-10-08 | INQUIRY AS TO SUSPENSION MAILED |
| 2002-11-04 | ASSIGNED TO EXAMINER |
| 2003-03-31 | PAPER RECEIVED |
| 2003-03-31 | CORRESPONDENCE RECEIVED IN LAW OFFICE |
| 2003-04-29 | LETTER OF SUSPENSION MAILED |
| 2003-05-16 | LETTER OF SUSPENSION MAILED |
| 2003-07-28 | PAPER RECEIVED |
| 2003-08-20 | CASE FILE IN TICRS |
| 2003-07-28 | CORRESPONDENCE RECEIVED IN LAW OFFICE |
| 2003-07-28 | Sec. 1(B) CLAIM DELETED |
| 2003-09-09 | APPROVED FOR PUB - PRINCIPAL REGISTER |
| 2003-11-05 | NOTICE OF PUBLICATION |
| 2003-11-25 | PUBLISHED FOR OPPOSITION |
| 2003-09-23 | PAPER RECEIVED |
| 2004-02-17 | REGISTERED-PRINCIPAL REGISTER |
| 2004-09-09 | PAPER RECEIVED |
| 2004-11-12 | AMENDMENT UNDER SECTION 7 - ISSUED |
| 2006-03-07 | PAPER RECEIVED |
| 2006-05-12 | ASSIGNED TO PARALEGAL |
| 2006-06-29 | CERTIFICATE OF CORRECTION ISSUED |
| 2007-12-05 | AUTOMATIC UPDATE OF ASSIGNMENT OF OWNERSHIP |
| 2010-09-24 | CANCELLED SEC. 8 (6-YR) |