Image Trademark with Serial Number 75739754
Status: 710 - Cancelled - Section 8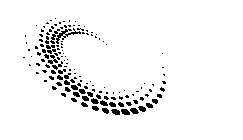 Registration Number
2500814
Status
710 - Cancelled - Section 8
Registration Number
2500814
Registration Date
2001-10-23
Mark Drawing
2T13 - Illustration: Drawing or design without any word(s)/letter(s)/ number(s) 50% Reduction
Design Searches
260314, 260321, 261709 - Three or more ovals. Ovals that are completely or partially shaded. Curved line(s), band(s) or bar(s).
Published for Opposition Date
2000-05-16
Law Office Assigned Location Code
L10
Employee Name
KING, LINDA M
Statements
Goods and Services
automotive parts, components, and accessories, namely, electric horns, fuel tanks, suspension systems, suspension springs and shackles, spring clips, structural brackets and supports, battery mountings, axle shafts, axles, axle bearings, pressure relief valves for gear housing, steering gear covers, wheels, chassis structural parts and body structural parts, brake linings, brake shoes, drive gears, transmissions, drive shafts, brake cylinders and pistons and springs therefor, vehicle hoods and members, vehicle fenders and fender parts, running boards, hubs, hub caps, demountable wheel rims, brake calipers and pads therefor, vehicle bumpers, shock absorbers, car tops, rearview and side-view mirrors, glass windows and windshields, windshield wipers, windshield wiper arms and wiper blades, engines, clutches, clutch facings, seats, interior trim, instrument panels, cockpits, steering wheels, exterior trim, anti-theft alarms for vehicles, horns, airbags, seat belts, directional signals, electric power window motors for vehicles; fitted or semi-fitted seat covers, drive belts and drive chains
Classification Information
International Class
12
- Vehicles; apparatus for locomotion by land, air or water. - Vehicles; apparatus for locomotion by land, air or water.
US Class Codes
019, 021, 023, 031, 035, 044
Class Status Code
2 - Sec. 8 - Entire Registration
Class Status Date
2008-07-25
First Use Anywhere Date
1999-03-00
First Use In Commerce Date
1999-03-00
Correspondences
Address
Please log in with your Justia account to see this address.
Prior Registrations
| | |
| --- | --- |
| Relationship Type | Reel Number |
| Prior Registration | 2239710 |
| Prior Registration | 2241256 |
Trademark Events
| | |
| --- | --- |
| Event Date | Event Description |
| 1999-10-06 | ASSIGNED TO EXAMINER |
| 1999-10-07 | ASSIGNED TO EXAMINER |
| 1999-10-12 | NON-FINAL ACTION MAILED |
| 2000-01-24 | CORRESPONDENCE RECEIVED IN LAW OFFICE |
| 2000-03-07 | EXAMINER'S AMENDMENT MAILED |
| 2000-03-09 | APPROVED FOR PUB - PRINCIPAL REGISTER |
| 2000-04-14 | NOTICE OF PUBLICATION |
| 2000-05-16 | PUBLISHED FOR OPPOSITION |
| 2000-08-08 | NOA MAILED - SOU REQUIRED FROM APPLICANT |
| 2001-02-08 | EXTENSION 1 FILED |
| 2001-02-08 | USE AMENDMENT FILED |
| 2001-03-23 | EXTENSION 1 GRANTED |
| 2001-03-23 | STATEMENT OF USE PROCESSING COMPLETE |
| 2001-03-28 | ASSIGNED TO EXAMINER |
| 2001-03-30 | ALLOWED PRINCIPAL REGISTER - SOU ACCEPTED |
| 2001-10-23 | REGISTERED-PRINCIPAL REGISTER |
| 2007-01-23 | CASE FILE IN TICRS |
| 2008-07-25 | CANCELLED SEC. 8 (6-YR) |
| 2009-04-22 | ASSIGNMENT OF OWNERSHIP NOT UPDATED AUTOMATICALLY |
| 2010-10-06 | ASSIGNMENT OF OWNERSHIP NOT UPDATED AUTOMATICALLY |