Image Trademark with Serial Number 75737615
Status: 710 - Cancelled - Section 8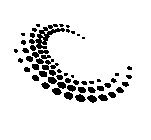 Registration Number
2498849
Status
710 - Cancelled - Section 8
Registration Number
2498849
Registration Date
2001-10-16
Mark Drawing
2T13 - Illustration: Drawing or design without any word(s)/letter(s)/ number(s) 50% Reduction
Design Searches
260121, 260127, 260131 - Circles that are totally or partially shaded. Circles containing irregular exterior lining or elements not amounting to a decorative border. Five or more circles.
Published for Opposition Date
1999-12-14
Law Office Assigned Location Code
L10
Employee Name
KING, LINDA M
Statements
Goods and Services
manufacture of automotive components to the order and specification of others
Classification Information
International Class
40
- Treatment of materials. - Treatment of materials.
US Class Codes
100, 103, 106
Class Status Code
2 - Sec. 8 - Entire Registration
Class Status Date
2008-07-18
First Use Anywhere Date
1997-09-00
First Use In Commerce Date
1997-09-00
Correspondences
Address
Please log in with your Justia account to see this address.
Trademark Events
| | |
| --- | --- |
| Event Date | Event Description |
| 1999-09-27 | ASSIGNED TO EXAMINER |
| 1999-09-27 | ASSIGNED TO EXAMINER |
| 1999-09-28 | ASSIGNED TO EXAMINER |
| 1999-09-28 | APPROVED FOR PUB - PRINCIPAL REGISTER |
| 1999-11-12 | NOTICE OF PUBLICATION |
| 1999-12-14 | PUBLISHED FOR OPPOSITION |
| 2000-03-07 | NOA MAILED - SOU REQUIRED FROM APPLICANT |
| 2000-09-07 | EXTENSION 1 FILED |
| 2000-12-05 | EXTENSION 1 GRANTED |
| 2001-02-27 | USE AMENDMENT FILED |
| 2001-03-26 | STATEMENT OF USE PROCESSING COMPLETE |
| 2001-03-29 | ASSIGNED TO EXAMINER |
| 2001-03-30 | ALLOWED PRINCIPAL REGISTER - SOU ACCEPTED |
| 2001-10-16 | REGISTERED-PRINCIPAL REGISTER |
| 2007-01-23 | CASE FILE IN TICRS |
| 2008-07-18 | CANCELLED SEC. 8 (6-YR) |
| 2009-04-22 | ASSIGNMENT OF OWNERSHIP NOT UPDATED AUTOMATICALLY |
| 2010-10-06 | ASSIGNMENT OF OWNERSHIP NOT UPDATED AUTOMATICALLY |