LP MUSIC COLLECTION - Trademark Details
Status: 710 - Cancelled - Section 8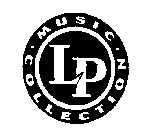 Registration Number
2329912
Word Mark
LP MUSIC COLLECTION
Status
710 - Cancelled - Section 8
Registration Number
2329912
Registration Date
2000-03-14
Mark Drawing
3S15 - Illustration: Drawing or design which also includes word(s)/ letter(s)/number(s) 75% Reduction
Design Searches
260108, 260117, 260121 - Letters, numerals or punctuation forming or bordering the perimeter of a circle. Two concentric circles. Circles that are totally or partially shaded.
Published for Opposition Date
1999-12-21
Law Office Assigned Location Code
M60
Employee Name
KIM, YONG OH
Statements
Indication of Colors claimed
Color is not claimed as a feature of the mark.
Disclaimer with Predetermined Text
"MUSIC COLLECTION"
Goods and Services
hand percussion instruments
Classification Information
International Class
015
- Musical instruments. - Musical instruments.
US Class Codes
002, 021, 036
Class Status Code
2 - Sec. 8 - Entire Registration
Class Status Date
2021-11-12
First Use Anywhere Date
1997-05-00
First Use In Commerce Date
1997-05-00
Correspondences
Address
Please log in with your Justia account to see this address.
Prior Registrations
| | |
| --- | --- |
| Relationship Type | Reel Number |
| Prior Registration | 0880477 |
| Prior Registration | 1292158 |
Trademark Events
| | |
| --- | --- |
| Event Date | Event Description |
| 1999-09-20 | ASSIGNED TO EXAMINER |
| 1999-09-30 | EXAMINER'S AMENDMENT MAILED |
| 1999-09-30 | APPROVED FOR PUB - PRINCIPAL REGISTER |
| 1999-11-19 | NOTICE OF PUBLICATION |
| 1999-12-21 | PUBLISHED FOR OPPOSITION |
| 2000-03-14 | REGISTERED-PRINCIPAL REGISTER |
| 2005-03-14 | TEAS SECTION 8 & 15 RECEIVED |
| 2005-03-14 | REGISTERED - SEC. 8 (6-YR) & SEC. 15 FILED |
| 2005-05-10 | ASSIGNED TO PARALEGAL |
| 2005-05-10 | REGISTERED - SEC. 8 (6-YR) ACCEPTED & SEC. 15 ACK. |
| 2006-02-24 | TEAS SECTION 8 & 15 RECEIVED |
| 2006-02-24 | REGISTERED - SEC. 8 (6-YR) & SEC. 15 FILED |
| 2006-05-07 | REVIEW OF CORRESPONDENCE COMPLETE |
| 2009-02-02 | PAPER RECEIVED |
| 2009-03-16 | REVIEW OF CORRESPONDENCE COMPLETE |
| 2009-05-27 | AUTOMATIC UPDATE OF ASSIGNMENT OF OWNERSHIP |
| 2010-03-05 | TEAS SECTION 8 & 9 RECEIVED |
| 2010-03-08 | REGISTERED - SEC. 8 (10-YR) ACCEPTED/SEC. 9 GRANTED |
| 2010-03-08 | REGISTERED AND RENEWED (FIRST RENEWAL - 10 YRS) |
| 2011-04-12 | TEAS REVOKE/APP/CHANGE ADDR OF ATTY/DOM REP RECEIVED |
| 2011-04-12 | ATTORNEY/DOM.REP.REVOKED AND/OR APPOINTED |
| 2013-08-28 | ASSIGNMENT OF OWNERSHIP NOT UPDATED AUTOMATICALLY |
| 2015-01-14 | AUTOMATIC UPDATE OF ASSIGNMENT OF OWNERSHIP |
| 2015-02-11 | ASSIGNMENT OF OWNERSHIP NOT UPDATED AUTOMATICALLY |
| 2015-02-11 | ASSIGNMENT OF OWNERSHIP NOT UPDATED AUTOMATICALLY |
| 2015-02-12 | TEAS REVOKE/APP/CHANGE ADDR OF ATTY/DOM REP RECEIVED |
| 2015-02-12 | ATTORNEY/DOM.REP.REVOKED AND/OR APPOINTED |
| 2019-03-14 | COURTESY REMINDER - SEC. 8 (10-YR)/SEC. 9 E-MAILED |
| 2021-11-12 | CANCELLED SEC. 8 (10-YR)/EXPIRED SECTION 9 |