K - Trademark Details
Status: 800 - Registered And Renewed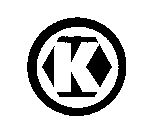 Registration Number
2762039
Status
800 - Registered And Renewed
Registration Number
2762039
Registration Date
2003-09-09
Mark Drawing
3S21 - Illustration: Drawing or design which also includes word(s)/ letter(s)/number(s) 75% Reduction
Design Searches
260113, 260121, 261502 - Two circles. Circles that are totally or partially shaded. Plain single or multiple line polygons.
Published for Opposition Date
2000-03-21
Law Office Assigned Location Code
M50
Employee Name
VERHOSEK, WILLIAM T
Statements
Indication of Colors claimed
Color is not claimed as a feature of the mark.
Goods and Services
TOOL CHESTS AND TOOL BOXES MADE OF METAL
Goods and Services
POWER TOOLS, NAMELY, DRILLS AND GRINDERS
Goods and Services
HAND TOOLS, NAMELY, WRENCHES, COMBINATION WRENCHES, RATCHETS, TORQUE WRENCHES, SOCKET WRENCHES, MULTI-PIECE TOOL SETS COMPRISED OF SOCKETS, SCREWDRIVERS, ADJUSTABLE WRENCHES, NUT DRIVERS, PLIERS, RATCHETING BOX-END WRENCHES, LOCKING WRENCHES, SAWS [ AND TOOL APRONS ]
Goods and Services
[ SAFETY EQUIPMENT, namely, BACK, SUPPORT BELTS FOR WORKERS ]
Goods and Services
FLASHLIGHTS
Goods and Services
WORK BENCHES
Classification Information
Current Trademark Owners
Correspondences
Address
Please log in with your Justia account to see this address.
Madrid International Filings
Original Filing Date USPTO
2005-08-16
International Registration Number
0876415
International Registration Date
2005-08-16
International Status Code
480
International Renewal Date
2025-08-16
Madrid History Events
Date
Code
Description
2005-08-16
NEWAP
NEW APPLICATION FOR IR RECEIVED
2005-08-16
ACERT
AUTOMATICALLY CERTIFIED
2005-08-17
APPST
IR CERTIFIED AND SENT TO IB
2005-12-12
IRREG
IRREGULARITY NOTICE RECEIVED FROM IB
2006-01-05
IRRCV
IRREGULARITY RESPONSE RECEIVED FROM APPLICANT
2006-01-09
IRRAC
RESPONSE TO IRREGULARITY REVIEWED AND ACCEPTED
2006-01-09
IRSNT
IRREGULARITY RESPONSE SENT TO IB
2015-09-03
RENWL
INTERNATIONAL REGISTRATION RENEWED
2006-03-16
CREAT
APPLICATION FOR IR REGISTERED BY IB
2015-05-14
ADDCH
CHANGE OF ADDRESS RECEIVED FROM IB
Original Filing Date USPTO
2015-10-28
International Registration Number
1280713
International Registration Date
2015-10-28
International Status Code
480
International Renewal Date
2025-10-28
Madrid History Events
Date
Code
Description
2015-10-28
NEWAP
NEW APPLICATION FOR IR RECEIVED
2015-12-30
CREAT
APPLICATION FOR IR REGISTERED BY IB
2015-10-30
MCERT
MANUALLY CERTIFIED
2015-10-30
APPST
IR CERTIFIED AND SENT TO IB
Trademark Events
| | |
| --- | --- |
| Event Date | Event Description |
| 1999-05-20 | ASSIGNED TO EXAMINER |
| 1999-06-01 | NON-FINAL ACTION MAILED |
| 1999-11-30 | EXAMINER'S AMENDMENT MAILED |
| 1999-12-02 | APPROVED FOR PUB - PRINCIPAL REGISTER |
| 2000-02-18 | NOTICE OF PUBLICATION |
| 2000-03-21 | PUBLISHED FOR OPPOSITION |
| 2000-04-24 | EXTENSION OF TIME TO OPPOSE RECEIVED |
| 2000-11-14 | NOA MAILED - SOU REQUIRED FROM APPLICANT |
| 2001-05-11 | EXTENSION 1 FILED |
| 2001-05-25 | EXTENSION 1 GRANTED |
| 2001-11-13 | EXTENSION 2 FILED |
| 2001-11-23 | EXTENSION 2 GRANTED |
| 2002-05-07 | PAPER RECEIVED |
| 2002-05-07 | EXTENSION 3 FILED |
| 2002-05-23 | EXTENSION 3 GRANTED |
| 2002-10-28 | PAPER RECEIVED |
| 2002-10-28 | EXTENSION 4 FILED |
| 2003-01-09 | EXTENSION 4 GRANTED |
| 2003-05-12 | PAPER RECEIVED |
| 2003-05-08 | USE AMENDMENT FILED |
| 2003-06-25 | STATEMENT OF USE PROCESSING COMPLETE |
| 2003-07-09 | CASE FILE IN TICRS |
| 2003-07-14 | ASSIGNED TO EXAMINER |
| 2003-07-15 | ALLOWED PRINCIPAL REGISTER - SOU ACCEPTED |
| 2003-09-09 | REGISTERED-PRINCIPAL REGISTER |
| 2007-06-26 | TEAS CHANGE OF CORRESPONDENCE RECEIVED |
| 2009-09-08 | TEAS SECTION 8 & 15 RECEIVED |
| 2009-09-10 | ASSIGNED TO PARALEGAL |
| 2009-09-08 | REGISTERED - SEC. 8 (6-YR) & SEC. 15 FILED |
| 2009-09-11 | REGISTERED - PARTIAL SEC. 8 (6-YR) ACCEPTED & SEC. 15 ACK. |
| 2011-01-18 | TEAS CHANGE OF OWNER ADDRESS RECEIVED |
| 2011-01-18 | APPLICANT/CORRESPONDENCE CHANGES (NON-RESPONSIVE) ENTERED |
| 2012-07-10 | TEAS REVOKE/APP/CHANGE ADDR OF ATTY/DOM REP RECEIVED |
| 2012-07-10 | ATTORNEY/DOM.REP.REVOKED AND/OR APPOINTED |
| 2013-09-23 | TEAS SECTION 8 & 9 RECEIVED |
| 2013-09-23 | REGISTERED - COMBINED SECTION 8 (10-YR) & SEC. 9 FILED |
| 2013-09-27 | REGISTERED - SEC. 8 (10-YR) ACCEPTED/SEC. 9 GRANTED |
| 2013-09-27 | REGISTERED AND RENEWED (FIRST RENEWAL - 10 YRS) |
| 2013-09-27 | NOTICE OF ACCEPTANCE OF SEC. 8 & 9 - E-MAILED |
| 2020-03-09 | TEAS CHANGE OF OWNER ADDRESS RECEIVED |
| 2020-03-09 | TEAS REVOKE/APP/CHANGE ADDR OF ATTY/DOM REP RECEIVED |
| 2020-03-09 | ATTORNEY/DOM.REP.REVOKED AND/OR APPOINTED |
| 2020-03-09 | TEAS CHANGE OF CORRESPONDENCE RECEIVED |
| 2020-03-09 | APPLICANT/CORRESPONDENCE CHANGES (NON-RESPONSIVE) ENTERED |