AT LAST CLASSICS - Trademark Details
Status: 710 - Cancelled - Section 8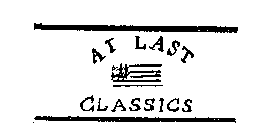 Registration Number
2323774
Word Mark
AT LAST CLASSICS
Status
710 - Cancelled - Section 8
Registration Number
2323774
Registration Date
2000-02-29
Mark Drawing
3000 - Illustration: Drawing or design which also includes word(s)/ letter(s)/number(s) Typeset
Design Searches
240905, 261704, 261713 - American flags in any form. Vertical line(s), band(s) or bar(s). Letters or words underlined and/or overlined by one or more strokes or lines.
Published for Opposition Date
1999-12-07
Law Office Assigned Location Code
M10
Employee Name
SNODGRASS, JOHN C
Statements
Disclaimer with Predetermined Text
"CLASSICS"
Goods and Services
MEN'S, CHILDREN'S AND WOMEN'S WEARING APPAREL, NAMELY, TOPS, SKIRTS, PANTS, BLOUSES, SHORTS, SHIRTS, SWEATERS, DRESSES, PLAYSUITS, JACKETS, VESTS, COATS, AND SLEEPWEAR
Classification Information
International Class
025
- Clothing, footwear, headgear. - Clothing, footwear, headgear.
Class Status Code
2 - Sec. 8 - Entire Registration
Class Status Date
2021-11-05
First Use Anywhere Date
1981-10-01
First Use In Commerce Date
1981-10-01
Correspondences
Name
AT LAST SPORTSWEAR INC
Address
Please log in with your Justia account to see this address.
Prior Registrations
| | |
| --- | --- |
| Relationship Type | Reel Number |
| Prior Registration | 1792692 |
| Prior Registration | 2054291 |
Trademark Events
| | |
| --- | --- |
| Event Date | Event Description |
| 1999-07-26 | ASSIGNED TO EXAMINER |
| 1999-07-28 | EXAMINER'S AMENDMENT MAILED |
| 1999-07-30 | EXAMINER'S AMENDMENT MAILED |
| 1999-08-02 | APPROVED FOR PUB - PRINCIPAL REGISTER |
| 1999-11-05 | NOTICE OF PUBLICATION |
| 1999-12-07 | PUBLISHED FOR OPPOSITION |
| 2000-02-29 | REGISTERED-PRINCIPAL REGISTER |
| 2006-02-06 | PAPER RECEIVED |
| 2006-02-06 | REGISTERED - SEC. 8 (6-YR) FILED |
| 2006-03-31 | ASSIGNED TO PARALEGAL |
| 2006-05-08 | REGISTERED - SEC. 8 (6-YR) ACCEPTED |
| 2006-05-09 | CASE FILE IN TICRS |
| 2009-03-17 | TEAS SECTION 8 & 9 RECEIVED |
| 2009-03-19 | ASSIGNED TO PARALEGAL |
| 2009-03-21 | REGISTERED - SEC. 8 (10-YR) ACCEPTED/SEC. 9 GRANTED |
| 2009-03-21 | REGISTERED AND RENEWED (FIRST RENEWAL - 10 YRS) |
| 2021-11-05 | CANCELLED SEC. 8 (10-YR)/EXPIRED SECTION 9 |