NIKE TOUR - Trademark Details
Status: 606 - Abandoned - No Statement Of Use Filed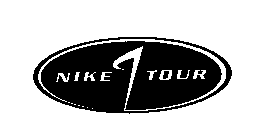 Status
606 - Abandoned - No Statement Of Use Filed
Mark Drawing
3T09 - Illustration: Drawing or design which also includes word(s)/ letter(s)/number(s) 50% Reduction
Design Searches
260307, 260317, 260321 - Ovals with a decorative border, including scalloped, ruffled and zig-zag edges. Concentric ovals and ovals within ovals. Ovals that are completely or partially shaded.
Published for Opposition Date
2000-06-20
Law Office Assigned Location Code
M20
Employee Name
TAYLOR, CRAIG D
Statements
Disclaimer with Predetermined Text
"TOUR"
Goods and Services
ALL-PURPOSE SPORTS BAGS, LEATHER POUCHES, UMBRELLAS, AND SHOE BAGS FOR TRAVEL
Goods and Services
SHOE BAGS FOR STORAGE
Goods and Services
FOOTWEAR ; CLOTHING, NAMELY, CAPS, JACKETS, PANTS, RAINWEAR (PANTS AND JACKETS), SHIRTS, SHORTS, SWEATERS, SWEATSHIRTS, VESTS AND VISORS
Goods and Services
GOLF EQUIPMENT, NAMELY, GOLF BAGS, GOLF BAG TAGS, GOLF BALL MARKERS, GOLF CLUB HEADCOVERS, AND GOLF TEES
Goods and Services
STAGING, ORGANIZING, AND CONDUCTING PRFESSIONAL GOLF TOURNAMENTS
Classification Information
Correspondences
Address
Please log in with your Justia account to see this address.
Prior Registrations
| | |
| --- | --- |
| Relationship Type | Reel Number |
| Prior Registration | 0978952 |
| Prior Registration | 1214930 |
| Prior Registration | 1277066 |
| Prior Registration | 1284386 |
| Prior Registration | 1307123 |
| Prior Registration | 1595356 |
| Prior Registration | 1899490 |
Trademark Events
| | |
| --- | --- |
| Event Date | Event Description |
| 1998-10-30 | ASSIGNED TO EXAMINER |
| 1998-11-03 | ASSIGNED TO EXAMINER |
| 1998-11-07 | ASSIGNED TO EXAMINER |
| 1998-11-09 | NON-FINAL ACTION MAILED |
| 1999-05-04 | CORRESPONDENCE RECEIVED IN LAW OFFICE |
| 1999-06-21 | APPROVED FOR PUB - PRINCIPAL REGISTER |
| 2000-05-19 | NOTICE OF PUBLICATION |
| 2000-06-20 | PUBLISHED FOR OPPOSITION |
| 2000-09-12 | NOA MAILED - SOU REQUIRED FROM APPLICANT |
| 2001-08-06 | ABANDONMENT - NO USE STATEMENT FILED |