EMBRACE SPACE - Trademark Details
Status: 710 - Cancelled - Section 8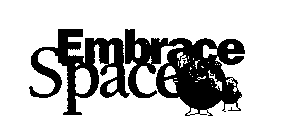 Registration Number
2228722
Status
710 - Cancelled - Section 8
Registration Number
2228722
Registration Date
1999-03-02
Mark Drawing
3T11 - Illustration: Drawing or design which also includes word(s)/ letter(s)/number(s) 50% Reduction
Design Searches
010701, 020134, 020526 - Globes with outlines of continents. Other grotesque men including men formed by plants or objects. Grotesque children formed by letters, numbers, punctuation or geometric shapes.
Published for Opposition Date
1998-12-08
Law Office Assigned Location Code
L90
Employee Name
ALTREE, NICHOLAS
Statements
Goods and Services
Clothing; namely T-shirts
Pseudo Mark
EM BRACE SPACE
Classification Information
International Class
025
- Clothing, footwear, headgear. - Clothing, footwear, headgear.
Class Status Code
2 - Sec. 8 - Entire Registration
Class Status Date
2021-04-05
First Use Anywhere Date
1997-05-22
First Use In Commerce Date
1997-05-22
Correspondences
Address
Please log in with your Justia account to see this address.
Trademark Events
| | |
| --- | --- |
| Event Date | Event Description |
| 1998-09-24 | ASSIGNED TO EXAMINER |
| 1998-09-25 | APPROVED FOR PUB - PRINCIPAL REGISTER |
| 1998-11-06 | NOTICE OF PUBLICATION |
| 1998-12-08 | PUBLISHED FOR OPPOSITION |
| 1999-03-02 | REGISTERED-PRINCIPAL REGISTER |
| 2004-10-28 | TEAS SECTION 8 & 15 RECEIVED |
| 2004-10-28 | REGISTERED - SEC. 8 (6-YR) & SEC. 15 FILED |
| 2004-12-02 | REGISTERED - SEC. 8 (6-YR) ACCEPTED & SEC. 15 ACK. |
| 2007-07-18 | CASE FILE IN TICRS |
| 2009-02-17 | TEAS SECTION 8 & 9 RECEIVED |
| 2009-03-10 | REGISTERED - SEC. 8 (10-YR) ACCEPTED/SEC. 9 GRANTED |
| 2009-03-10 | REGISTERED AND RENEWED (FIRST RENEWAL - 10 YRS) |
| 2010-05-18 | TEAS REVOKE/APP/CHANGE ADDR OF ATTY/DOM REP RECEIVED |
| 2010-05-18 | ATTORNEY/DOM.REP.REVOKED AND/OR APPOINTED |
| 2018-03-02 | COURTESY REMINDER - SEC. 8 (10-YR)/SEC. 9 E-MAILED |
| 2018-05-04 | TEAS REVOKE/APP/CHANGE ADDR OF ATTY/DOM REP RECEIVED |
| 2018-05-04 | ATTORNEY/DOM.REP.REVOKED AND/OR APPOINTED |
| 2021-04-05 | CANCELLED SEC. 8 (10-YR) |