Image Trademark with Serial Number 75351475
Status: 710 - Cancelled - Section 8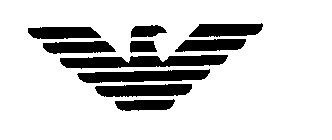 Registration Number
2270226
Status
710 - Cancelled - Section 8
Registration Number
2270226
Registration Date
1999-08-17
Mark Drawing
2000 - Illustration: Drawing or design without any word(s)/letter(s)/ number(s) Typeset
Design Searches
031519, 031524, 031525 - Birds or bats in flight or with outspread wings. Stylized birds and bats. Other birds.
Published for Opposition Date
1999-05-25
Law Office Assigned Location Code
L20
Employee Name
WOOD, ELIZABETH M
Statements
Goods and Services
eyeglasses, sunglasses, glasses cases, sport glasses, glasses chains, glasses frames, glasses lenses, pincenez
Goods and Services
handbags, luggage, shoulder bags, beach bags, clutch bags, all purpose sports bags, attache cases, school bags, tote bags, travelling bags, credit card cases, document cases, passport cases, cosmetic cases sold empty, keycases, knapsacks, rucksacks, briefcases, purses, wallets, travelling trunks, suitcases, umbrellas, parasols, walking sticks
Goods and Services
underwear, brassieres, corsets, hosiery, petticoats, nightgowns, pyjamas, pullovers, dressing gowns, bath robes, gloves, cardigans, hats, jerseys, ties, foulards, scarves, sweaters, socks, stockings, trousers, leggings, skirts, jackets, jerkins, shirts, vests, jumpers, track suits, blouses, jeans, pants, Bermuda shorts, T-shirts, caps, panties, sweat-shirts, suits and dresses, overcoats, coats, anoraks, raincoats, bathing suits, belts, shoes, boots, slippers
Goods and Services
coffee, tea, cocoa, sugar, rice, tapioca, sago, artificial coffee; flour, processed cereals, bread, pastry and bakery goods, yeast, baking powder; flavored ices; honey, treacle; salt, mustard, vinegar, sauces used for codiments; spices; ice
Classification Information
Correspondences
Address
Please log in with your Justia account to see this address.
Prior Registrations
| | |
| --- | --- |
| Relationship Type | Reel Number |
| Prior Registration | 1221737 |
| Prior Registration | 1578682 |
Foreign Application Information
| | | | |
| --- | --- | --- | --- |
| Filing Date | Application Number | Country | Foreign Priority Claim In |
| 1997-03-04 | 01756/1997 | Switzerland | True |
| 1997-04-18 | 03179/1997 | Switzerland | True |
Trademark Events
| | |
| --- | --- |
| Event Date | Event Description |
| 1998-04-20 | ASSIGNED TO EXAMINER |
| 1998-05-11 | EXAMINER'S AMENDMENT MAILED |
| 1998-05-20 | APPROVED FOR PUB - PRINCIPAL REGISTER |
| 1998-06-22 | PREVIOUS ALLOWANCE COUNT WITHDRAWN |
| 1998-07-02 | LETTER OF SUSPENSION MAILED |
| 1998-04-28 | UNRESPONSIVE/DUPLICATE PAPER RECEIVED |
| 1998-12-14 | CORRESPONDENCE RECEIVED IN LAW OFFICE |
| 1999-02-05 | APPROVED FOR PUB - PRINCIPAL REGISTER |
| 1999-04-23 | NOTICE OF PUBLICATION |
| 1999-05-25 | PUBLISHED FOR OPPOSITION |
| 1999-08-17 | REGISTERED-PRINCIPAL REGISTER |
| 2001-06-04 | SEC 7 REQUEST FILED |
| 2001-08-29 | CERTIFICATE OF CORRECTION ISSUED |
| 2001-10-16 | CERTIFICATE OF CORRECTION ISSUED |
| 2006-05-20 | CANCELLED SEC. 8 (6-YR) |
| 2006-08-23 | CASE FILE IN TICRS |