SANOFI - Trademark Details
Status: 710 - Cancelled - Section 8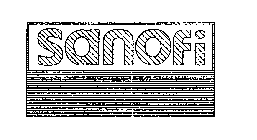 Registration Number
2113500
Status
710 - Cancelled - Section 8
Registration Number
2113500
Registration Date
1997-11-18
Mark Drawing
3T11 - Illustration: Drawing or design which also includes word(s)/ letter(s)/number(s) 50% Reduction
Design Searches
261112, 261121 - Rectangles with bars, bands and lines. Rectangles that are completely or partially shaded.
Published for Opposition Date
1997-08-26
Law Office Assigned Location Code
L50
Employee Name
MICHOS, JOHN E
Statements
Goods and Services
synthetic and chemical resins for use in the manufacture of cosmetics; and diagnostic reagents and chemicals for scientific use
Goods and Services
cosmetics, namely, perfumery, essential oils, toilet soaps, hand, face and body creams; and lotions, lipstick, eyeshadow, eye liner, mascara, eye pencils, eyebrow pencils, lip pencils, loose and compact powders, make-up remover, shower and bath gel, foam bath; perfume powder for body use; nail care products, namely, nail enamel, nail polish remover and nail mender kit comprising top coat, base coat and special lacquer to retain enamel; protective skin balms and oils, bath salts, beauty masks, hair lotions, toothpaste and laundry bleach
Goods and Services
pharmaceutical preparations for the treatment of cardiovascular ailments, central nervous system, cancer, bone and skeletal diseases, respiratory diseases, arthritis, endometriosis, anti-infective and analgesic agents; vitamins and baby food
Goods and Services
surgical devices, namely, needle and needleless injection units
Goods and Services
publications, namely, newsletters on corporate and business affairs
Goods and Services
educational services, namely, conducting classes, seminars, and symposia in the field of health and treatment of diseases
Goods and Services
research and development of new product in the medical, diagnostic, veterinary, cosmetic and perfumery fields; and scientific research for others
Lining/Stippling Statement
The mark is lined for the colors green and blue.
Classification Information
Correspondences
Address
Please log in with your Justia account to see this address.
Prior Registrations
| | |
| --- | --- |
| Relationship Type | Reel Number |
| Prior Registration | 1578429 |
Foreign Application Information
| | | | |
| --- | --- | --- | --- |
| Filing Date | Application Number | Country | Foreign Priority Claim In |
| 1996-03-18 | 96/616284 | France | True |
Trademark Events
| | |
| --- | --- |
| Event Date | Event Description |
| 1996-08-27 | ASSIGNED TO EXAMINER |
| 1996-08-27 | Sec. 1(B) CLAIM DELETED |
| 1996-08-27 | NON-FINAL ACTION MAILED |
| 1997-02-24 | CORRESPONDENCE RECEIVED IN LAW OFFICE |
| 1997-04-15 | FINAL REFUSAL MAILED |
| 1997-06-04 | EXAMINER'S AMENDMENT MAILED |
| 1997-06-14 | APPROVED FOR PUB - PRINCIPAL REGISTER |
| 1997-07-25 | NOTICE OF PUBLICATION |
| 1997-08-26 | PUBLISHED FOR OPPOSITION |
| 1997-11-18 | REGISTERED-PRINCIPAL REGISTER |
| 2004-08-21 | CANCELLED SEC. 8 (6-YR) |