DISCOVERY CHANNEL - Trademark Details
Status: 710 - Cancelled - Section 8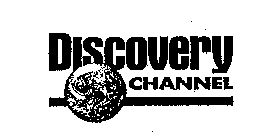 Registration Number
2092711
Word Mark
DISCOVERY CHANNEL
Status
710 - Cancelled - Section 8
Registration Number
2092711
Registration Date
1997-09-02
Mark Drawing
3T11 - Illustration: Drawing or design which also includes word(s)/ letter(s)/number(s) 50% Reduction
Design Searches
010701, 261713 - Globes with outlines of continents. Letters or words underlined and/or overlined by one or more strokes or lines.
Published for Opposition Date
1997-06-10
Law Office Assigned Location Code
L90
Employee Name
STOIDES, KATHERINE
Statements
Disclaimer with Predetermined Text
"CHANNEL"
Goods and Services
pre-recorded videotapes for home and educational use, featuring educational and general interest information
Goods and Services
[ magazines featuring information about applicant's television programs, articles of interest to viewers of applicant's television programs and containing a guide to applicant's television programs ]
Goods and Services
cable television network broadcasting
Goods and Services
educational and entertainment services, namely, producing audio-visual works and television programs in the field of educational instruction
Lining/Stippling Statement
The stippling in the mark is intended to indicate shading and is not a feature of the mark.
Section 2(f) Limitation Statement
as to "CHANNEL" in class 41 only.
Classification Information
Correspondences
Address
Please log in with your Justia account to see this address.
Prior Registrations
| | |
| --- | --- |
| Relationship Type | Reel Number |
| Prior Registration | 0883953 |
| Prior Registration | 1561407 |
| Prior Registration | 1602072 |
Trademark Events
| | |
| --- | --- |
| Event Date | Event Description |
| 1996-06-28 | ASSIGNED TO EXAMINER |
| 1996-07-01 | NON-FINAL ACTION MAILED |
| 1996-12-26 | NON-FINAL ACTION MAILED |
| 1997-01-06 | APPROVED FOR PUB - PRINCIPAL REGISTER |
| 1997-02-07 | NOTICE OF PUBLICATION |
| 1997-03-11 | PUBLISHED FOR OPPOSITION |
| 1997-05-09 | NOTICE OF PUBLICATION |
| 1997-06-10 | PUBLISHED FOR OPPOSITION |
| 1997-09-02 | REGISTERED-PRINCIPAL REGISTER |
| 2003-07-01 | PAPER RECEIVED |
| 2003-09-02 | PAPER RECEIVED |
| 2003-09-02 | REGISTERED - SEC. 8 (6-YR) & SEC. 15 FILED |
| 2003-10-25 | REGISTERED - SEC. 8 (6-YR) ACCEPTED & SEC. 15 ACK. |
| 2007-03-02 | CASE FILE IN TICRS |
| 2008-06-06 | CANCELLED SEC. 8 (10-YR)/EXPIRED SECTION 9 |