Image Trademark with Serial Number 74591686
Status: 710 - Cancelled - Section 8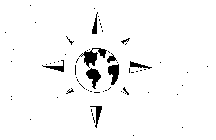 Registration Number
1955922
Status
710 - Cancelled - Section 8
Registration Number
1955922
Registration Date
1996-02-13
Mark Drawing
2S19 - Illustration: Drawing or design without any word(s)/letter(s)/ number(s) 75% Reduction
Design Searches
010701, 260502, 260509, 260521 - Globes with outlines of continents. Plain single line triangles. Triangles made of geometric figures, objects, humans, plants or animals. Triangles that are completely or partially shaded.
Published for Opposition Date
1995-11-21
Law Office Assigned Location Code
L80
Employee Name
LOOK, JEFFREY J
Statements
Description of Mark
The mark consists of a globe surrounded by eight compass points.
Goods and Services
men's, women's and children's clothing, namely shirts, pants, dresses, skirts, shorts, sweaters, vests, jackets, coats, cover-ups, coveralls, jumpsuits, underwear, socks, scarves, sleepwear, bathrobes, playsuits, rompers, jumpers, loungewear, headwear, sweat pants, sweat shirts, sweat shorts, sweatsuits, jogging suits, warm-up suits, T-shirts, tank tops and tunics
Classification Information
International Class
25
- Clothing, footwear, headgear. - Clothing, footwear, headgear.
Class Status Code
2 - Sec. 8 - Entire Registration
Class Status Date
2002-11-16
First Use Anywhere Date
1994-10-00
First Use In Commerce Date
1994-10-00
Correspondences
Address
Please log in with your Justia account to see this address.
Trademark Events
| | |
| --- | --- |
| Event Date | Event Description |
| 1995-03-24 | ASSIGNED TO EXAMINER |
| 1995-04-04 | ASSIGNED TO EXAMINER |
| 1995-04-12 | NON-FINAL ACTION MAILED |
| 1995-05-18 | CORRESPONDENCE RECEIVED IN LAW OFFICE |
| 1995-07-12 | ASSIGNED TO EXAMINER |
| 1995-08-20 | APPROVED FOR PUB - PRINCIPAL REGISTER |
| 1995-10-20 | NOTICE OF PUBLICATION |
| 1995-11-21 | PUBLISHED FOR OPPOSITION |
| 1996-02-13 | REGISTERED-PRINCIPAL REGISTER |
| 2002-11-16 | CANCELLED SEC. 8 (6-YR) |