POWERPLUS - Trademark Details
Status: 605 - Abandoned - After Publication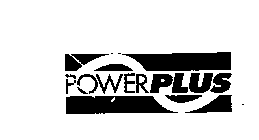 Status
605 - Abandoned - After Publication
Mark Drawing
3S09 - Illustration: Drawing or design which also includes word(s)/ letter(s)/number(s) 75% Reduction
Design Searches
261111, 261121, 261702, 261705 - Rectangles divided twice into three sections. Rectangles that are completely or partially shaded. Wavy line(s), band(s) or bar(s). Horizontal line(s), band(s) or bar(s).
Published for Opposition Date
1997-03-11
Law Office Assigned Location Code
L30
Employee Name
BORSUK, ESTHER A
Statements
Goods and Services
electric energy meters and transponders, computer hardware, and computer communications software for transmitting and receiving signals over a powerline between a substation and central office
Goods and Services
installation of electric meters, electric distribution transformers, and electric substation equipment and associated hardware
Goods and Services
energy management services, namely water and gas flow measurement and leakage detection; remote site monitoring and data acquisition services, namely monitoring, controlling, and acquiring data from industrial equipment located in remote sites through use of a general purpose transponder; management services, namely power outage mapping, load research and direct load control; and automatic reading of electric, gas and water meters
Goods and Services
training in the operation of automatic electric, gas, and water meter readers
Classification Information
Correspondences
Address
Please log in with your Justia account to see this address.
Foreign Application Information
| | | | |
| --- | --- | --- | --- |
| Filing Date | Application Number | Country | Foreign Priority Claim In |
| 1994-04-11 | 751570 | Canada | True |
Trademark Events
| | |
| --- | --- |
| Event Date | Event Description |
| 1995-02-10 | ASSIGNED TO EXAMINER |
| 1995-02-15 | NON-FINAL ACTION MAILED |
| 1995-08-14 | CORRESPONDENCE RECEIVED IN LAW OFFICE |
| 1995-09-22 | NON-FINAL ACTION MAILED |
| 1996-03-22 | CORRESPONDENCE RECEIVED IN LAW OFFICE |
| 1996-04-24 | LETTER OF SUSPENSION MAILED |
| 1996-10-24 | CORRESPONDENCE RECEIVED IN LAW OFFICE |
| 1996-12-09 | APPROVED FOR PUB - PRINCIPAL REGISTER |
| 1997-02-07 | NOTICE OF PUBLICATION |
| 1997-03-11 | PUBLISHED FOR OPPOSITION |
| 1997-03-17 | EXTENSION OF TIME TO OPPOSE RECEIVED |
| 1997-08-20 | ABANDONMENT - AFTER PUBLICATION |