GOLD TEE AWARD M&C MEETINGS CONVENTIONSM&C - Trademark Details
Status: 710 - Cancelled - Section 8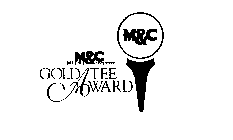 Registration Number
1930859
Word Mark
GOLD TEE AWARD M&C MEETINGS CONVENTIONSM&C
Status
710 - Cancelled - Section 8
Registration Number
1930859
Registration Date
1995-10-31
Mark Drawing
3S15 - Illustration: Drawing or design which also includes word(s)/ letter(s)/number(s) 75% Reduction
Design Searches
210301, 210325 - Balls including playground balls, beach balls, billiard balls, tennis balls, bingo balls and lottery balls. Other sporting articles including gymnastic apparatus, face masks, scuba masks, diving boards, badminton shuttlecocks, punching bags, hockey pucks.
Published for Opposition Date
1995-08-08
Law Office Assigned Location Code
L80
Employee Name
LOOK, JEFFREY J
Statements
Certification Mark Statement
The certification mark is used by person authorized by the certifier to certify that golf facilities exceed applicant's minimum standards for quality services in connection with the operation of a conference or meeting facility.
Disclaimer with Predetermined Text
"AWARD"
Goods and Services
standards in golfing accommodations at conferences and meetings
Classification Information
International Class
B
- Services Certification Mark. - Services Certification Mark.
Class Status Code
2 - Sec. 8 - Entire Registration
Class Status Date
2006-08-05
First Use Anywhere Date
1991-07-00
First Use In Commerce Date
1991-07-00
Correspondences
Address
Please log in with your Justia account to see this address.
Prior Registrations
| | |
| --- | --- |
| Relationship Type | Reel Number |
| Prior Registration | 1083941 |
| Prior Registration | 1108243 |
| Prior Registration | 1257941 |
Trademark Events
| | |
| --- | --- |
| Event Date | Event Description |
| 1994-08-31 | ASSIGNED TO EXAMINER |
| 1994-09-07 | ASSIGNED TO EXAMINER |
| 1994-09-20 | NON-FINAL ACTION MAILED |
| 1995-03-06 | CORRESPONDENCE RECEIVED IN LAW OFFICE |
| 1995-04-03 | APPROVED FOR PUB - PRINCIPAL REGISTER |
| 1995-07-07 | NOTICE OF PUBLICATION |
| 1995-08-08 | PUBLISHED FOR OPPOSITION |
| 1995-10-31 | REGISTERED-PRINCIPAL REGISTER |
| 2000-11-08 | REGISTERED - SEC. 8 (6-YR) & SEC. 15 FILED |
| 2001-03-31 | REGISTERED - SEC. 8 (6-YR) ACCEPTED & SEC. 15 ACK. |
| 2002-10-21 | PAPER RECEIVED |
| 2006-08-05 | CANCELLED SEC. 8 (10-YR)/EXPIRED SECTION 9 |
| 2007-02-14 | TEAS REVOKE/APPOINT ATTORNEY RECEIVED |
| 2007-02-14 | ATTORNEY REVOKED AND/OR APPOINTED |