V - Trademark Details
Status: 710 - Cancelled - Section 8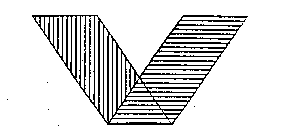 Registration Number
1955557
Status
710 - Cancelled - Section 8
Registration Number
1955557
Registration Date
1996-02-13
Mark Drawing
5000 - Illustration: Drawing with word(s)/letter(s)/number(s) in Stylized form Typeset
Published for Opposition Date
1995-11-21
Law Office Assigned Location Code
L50
Employee Name
GOODSAID, IRA J
Statements
Amendment to a Registration/Renewal Certificate
In the statement, Page 2, Column 2, line 10, "GOLF PUTTERS;" is deleted.
Goods and Services
chemical gasoline, machine and motor oil additives; automobile cooling system rust inhibitors; antifreeze; coolants for vehicle engines; brake fluid; power steering fluid; windshield deicer fluid; chemical additives for detecting leaks in automotive air conditioning systems
Goods and Services
fuel, industrial and motor oils and greases; kerosene; gasoline and diesel starting fluid for internal combustion engines, transmission fluid
Goods and Services
metal key chains, fobs and rings; metal money clips
Goods and Services
oil air and fuel filters for engines, motors or machines; fuel, oil and water pumps for motors and engines
Goods and Services
pocket and sport knives; hand tools, namely collapsible ratchet/socket screwdrivers; manually operated mini grease guns and grease gun refillers
Goods and Services
calculators, sunglasses; graduated rulers; automotive emergency/safety kits comprised of a first aid kit, distress flag, spot light, flares and jumper cables
Goods and Services
clocks, lapel pins and stop watches
Goods and Services
atlases, pens and pencils; ungraduated rulers; playing cards
Goods and Services
travel bags and umbrellas
Goods and Services
stools, non-metal key holders, rings and tags
Goods and Services
mugs; plastic beverage sport containers, rubber insulating sleeves for beverage ware
Goods and Services
cloth flags
Goods and Services
clothing, namely T-shirts, sweat shirts, sweat pants, shirts, jackets, sweaters, shorts, visors, hats and caps
Goods and Services
golf gloves; toy cars and trucks; fishing tackle boxes; golf balls; [ golf putters; ] ear plugs for swimming purposes; ballons; fishing sets comprised of fishing tackle containers, fishing tackle, and artificial bait
Goods and Services
smokers' articles, namely disposable lighters and ashtrays not of precious metal
Lining/Stippling Statement
The mark is lined for the colors blue and red.
Classification Information
Correspondences
Address
Please log in with your Justia account to see this address.
Trademark Events
| | |
| --- | --- |
| Event Date | Event Description |
| 1994-03-14 | ASSIGNED TO EXAMINER |
| 1994-04-12 | NON-FINAL ACTION MAILED |
| 1994-05-16 | CORRESPONDENCE RECEIVED IN LAW OFFICE |
| 1995-03-14 | ASSIGNED TO EXAMINER |
| 1995-04-12 | NON-FINAL ACTION MAILED |
| 1995-06-22 | CORRESPONDENCE RECEIVED IN LAW OFFICE |
| 1995-07-24 | APPROVED FOR PUB - PRINCIPAL REGISTER |
| 1995-10-20 | NOTICE OF PUBLICATION |
| 1995-11-21 | PUBLISHED FOR OPPOSITION |
| 1996-02-13 | REGISTERED-PRINCIPAL REGISTER |
| 2002-02-11 | REGISTERED - SEC. 8 (6-YR) & SEC. 15 FILED |
| 2002-04-19 | REGISTERED - PARTIAL SEC. 8 (6-YR) ACCEPTED & SEC. 15 ACK. |
| 2006-02-01 | TEAS SECTION 8 & 9 RECEIVED |
| 2006-02-01 | REGISTERED - COMBINED SECTION 8 (10-YR) & SEC. 9 FILED |
| 2006-04-23 | ASSIGNED TO PARALEGAL |
| 2006-04-23 | REGISTERED - SEC. 8 (10-YR) ACCEPTED/SEC. 9 GRANTED |
| 2006-04-23 | REGISTERED AND RENEWED (FIRST RENEWAL - 10 YRS) |
| 2006-08-18 | CASE FILE IN TICRS |
| 2008-02-03 | NOTICE OF SUIT |
| 2008-02-12 | NOTICE OF SUIT |
| 2008-05-20 | NOTICE OF SUIT |
| 2008-08-05 | NOTICE OF SUIT |
| 2009-05-11 | NOTICE OF SUIT |
| 2009-08-26 | NOTICE OF SUIT |
| 2009-10-16 | NOTICE OF SUIT |
| 2009-11-02 | NOTICE OF SUIT |
| 2010-02-19 | NOTICE OF SUIT |
| 2011-02-10 | NOTICE OF SUIT |
| 2011-07-20 | NOTICE OF SUIT |
| 2011-07-20 | NOTICE OF SUIT |
| 2011-08-17 | NOTICE OF SUIT |
| 2011-09-21 | ASSIGNMENT OF OWNERSHIP NOT UPDATED AUTOMATICALLY |
| 2012-05-08 | NOTICE OF SUIT |
| 2012-12-20 | NOTICE OF SUIT |
| 2013-02-21 | NOTICE OF SUIT |
| 2013-02-21 | NOTICE OF SUIT |
| 2013-03-27 | ASSIGNMENT OF OWNERSHIP NOT UPDATED AUTOMATICALLY |
| 2013-05-31 | NOTICE OF SUIT |
| 2013-08-13 | NOTICE OF SUIT |
| 2015-11-18 | CANCELLATION INSTITUTED NO. 999999 |
| 2015-12-14 | TEAS CHANGE OF CORRESPONDENCE RECEIVED |
| 2015-12-14 | TEAS SECTION 7 REQUEST RECEIVED |
| 2016-01-04 | POST REGISTRATION ACTION MAILED - SEC. 7 |
| 2016-02-08 | TEAS RESPONSE TO OFFICE ACTION-POST REG RECEIVED |
| 2016-03-02 | REVIEW OF CORRESPONDENCE COMPLETE - INFORMATION MADE OF RECORD |
| 2016-04-12 | CASE ASSIGNED TO POST REGISTRATION PARALEGAL |
| 2016-04-12 | AMENDMENT UNDER SECTION 7 - ISSUED |
| 2016-05-18 | CANCELLATION DISMISSED NO. 999999 |
| 2016-05-18 | CANCELLATION TERMINATED NO. 999999 |
| 2016-05-18 | TTAB RELEASE CASE TO TRADEMARKS |
| 2016-10-05 | AUTOMATIC UPDATE OF ASSIGNMENT OF OWNERSHIP |
| 2017-06-20 | CANCELLED SEC. 8 (10-YR)/EXPIRED SECTION 9 |
| 2017-06-23 | ON HOLD - ELECTRONIC RECORD REVIEW REQUIRED |
| 2017-06-25 | ELECTRONIC RECORD REVIEW COMPLETE |