Image Trademark with Serial Number 74338349
Status: 710 - Cancelled - Section 8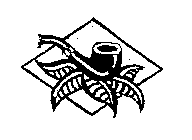 Registration Number
1876066
Status
710 - Cancelled - Section 8
Registration Number
1876066
Registration Date
1995-01-24
Mark Drawing
2S13 - Illustration: Drawing or design without any word(s)/letter(s)/ number(s) 75% Reduction
Design Searches
050325, 100104, 260902 - Other leaves. Pipes. Plain single line squares.
Published for Opposition Date
1994-01-18
Law Office Assigned Location Code
J70
Employee Name
DUBOIS, SUSAN L
Statements
Goods and Services
cigars, little cigars, pipe tobacco, roll-your-own cigarettes, cigarette tobacco and smokeless tobacco
Lining/Stippling Statement
The lining in the mark is a feature of the mark and not intended to indicate color.
Classification Information
International Class
34
- Tobacco; smokers' articles; matches. - Tobacco; smokers' articles; matches.
Class Status Code
2 - Sec. 8 - Entire Registration
Class Status Date
2005-10-29
First Use Anywhere Date
1993-03-00
First Use In Commerce Date
1993-03-00
Correspondences
Name
JOHN E. OTTAVIANI, ESQ.
Address
Please log in with your Justia account to see this address.
Prior Registrations
| | |
| --- | --- |
| Relationship Type | Reel Number |
| Prior Registration | 1876066 |
Trademark Events
| | |
| --- | --- |
| Event Date | Event Description |
| 1993-03-16 | ASSIGNED TO EXAMINER |
| 1993-04-05 | NON-FINAL ACTION MAILED |
| 1993-05-20 | UNRESPONSIVE/DUPLICATE PAPER RECEIVED |
| 1993-06-24 | FINAL REFUSAL MAILED |
| 1993-11-01 | ASSIGNED TO EXAMINER |
| 1993-11-04 | EXAMINER'S AMENDMENT MAILED |
| 1993-11-12 | APPROVED FOR PUB - PRINCIPAL REGISTER |
| 1993-12-17 | NOTICE OF PUBLICATION |
| 1994-01-18 | PUBLISHED FOR OPPOSITION |
| 1994-04-12 | NOA MAILED - SOU REQUIRED FROM APPLICANT |
| 1994-06-13 | USE AMENDMENT FILED |
| 1994-07-20 | STATEMENT OF USE PROCESSING COMPLETE |
| 1994-07-22 | ASSIGNED TO EXAMINER |
| 1994-08-08 | NON-FINAL ACTION MAILED |
| 1994-08-29 | CORRESPONDENCE RECEIVED IN LAW OFFICE |
| 1994-10-07 | ALLOWED PRINCIPAL REGISTER - SOU ACCEPTED |
| 1995-01-24 | REGISTERED-PRINCIPAL REGISTER |
| 2000-04-24 | REGISTERED - SEC. 8 (6-YR) & SEC. 15 FILED |
| 2000-06-29 | REGISTERED - SEC. 8 (6-YR) ACCEPTED & SEC. 15 ACK. |
| 2003-07-08 | TEAS CHANGE OF CORRESPONDENCE RECEIVED |
| 2004-01-26 | TEAS CHANGE OF CORRESPONDENCE RECEIVED |
| 2005-10-29 | CANCELLED SEC. 8 (10-YR)/EXPIRED SECTION 9 |