Image Trademark with Serial Number 74154534
Status: 710 - Cancelled - Section 8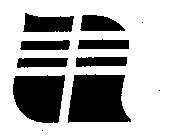 Registration Number
1739308
Status
710 - Cancelled - Section 8
Registration Number
1739308
Registration Date
1992-12-15
Mark Drawing
2R19 - Illustration: Drawing or design without any word(s)/letter(s)/ number(s) 150% Enlargement
Design Searches
261312, 261313, 261321 - Quadrilaterals with bars, bands and lines. Two quadrilaterals. Quadrilaterals that are completely or partially shaded.
Published for Opposition Date
1992-09-22
Law Office Assigned Location Code
G50
Employee Name
MIRMAN, DONNA
Statements
Description of Mark
The mark consists of the inverse of a square with bars inside of it.
Goods and Services
agricultural fertilizers
Goods and Services
refuse derived fuels, industrial mineral oils and mineral greases, lubricants for machines and vehicles, all of these products being obtained from organic and non-organic refuse
Goods and Services
metallic building materials; namely, beams, columns coverings, roofs, walls, scaffolding, doors, roller blinds; transportable metal buildings; metallic pipes; metallic silos
Goods and Services
machines; namely, presses, separators, mills, particle sorters and pelletizers; pneumatic conveyors; motors for machines; power operated shears
Goods and Services
mechanical and electronic weighing scales, meters and densimeters
Goods and Services
boilers, ventilation hoods, heat exchangers, incinerators, ovens and furnaces for use in waste management; filters, air purifiers and electric fans for purification of air recirculated in refuse treatment plants and in plants to produce gas for fuel; heating units to produce gas for fuel
Goods and Services
cardboard and construction paper, corrugated paper, crepe paper, gift wrapping paper, grocery paper, gummed paper, newsprint, note paper, packing paper, printing paper, reproduction paper, safety paper, typewriter paper, paper bags and envelopes, recycled from urban wastes
Goods and Services
plastic tubes to convey liquids and dusts and to hold electric wires and cables
Goods and Services
non-metallic silos, windows, and stacks or chimneys
Goods and Services
live flowers and living plants
Goods and Services
construction and maintenance of specially equipped areas for the disposal, treatment and recycling of waste, including the construction of plants for incineration, burning, gasification of fuels, sound-proofing, production of energy, ventilation and dumping of wastes
Goods and Services
transport and storage of waste
Goods and Services
treatment of wastes and waste waters
Goods and Services
consulting services in the class of waste treatment plants
Lining/Stippling Statement
The lining is a feature of the mark and does not indicate color.
Classification Information
Correspondences
Address
Please log in with your Justia account to see this address.
Prior Registrations
| | |
| --- | --- |
| Relationship Type | Reel Number |
| Prior Registration | 1598003 |
Foreign Application Information
| | | | |
| --- | --- | --- | --- |
| Filing Date | Application Number | Country | Foreign Priority Claim In |
| 1990-10-08 | 53533C/90 | Italy | True |
Trademark Events
| | |
| --- | --- |
| Event Date | Event Description |
| 1991-06-26 | ASSIGNED TO EXAMINER |
| 1991-09-11 | NON-FINAL ACTION MAILED |
| 1992-01-09 | CORRESPONDENCE RECEIVED IN LAW OFFICE |
| 1992-02-24 | LETTER OF SUSPENSION MAILED |
| 1992-01-03 | CORRESPONDENCE RECEIVED IN LAW OFFICE |
| 1992-03-10 | APPROVED FOR PUB - PRINCIPAL REGISTER |
| 1992-08-21 | NOTICE OF PUBLICATION |
| 1992-09-22 | PUBLISHED FOR OPPOSITION |
| 1992-12-15 | REGISTERED-PRINCIPAL REGISTER |
| 1998-09-24 | POST REGISTRATION ACTION CORRECTION |
| 1999-06-21 | CANCELLED SEC. 8 (6-YR) |