COASTER BAY - Trademark Details
Status: 710 - Cancelled - Section 8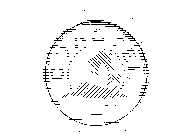 Registration Number
1740604
Status
710 - Cancelled - Section 8
Registration Number
1740604
Registration Date
1992-12-15
Mark Drawing
3T17 - Illustration: Drawing or design which also includes word(s)/ letter(s)/number(s) 50% Reduction
Design Searches
260108, 260112, 260117 - Letters, numerals or punctuation forming or bordering the perimeter of a circle. Circles with bars, bands and lines. Two concentric circles.
Published for Opposition Date
1991-10-08
Law Office Assigned Location Code
G70
Employee Name
BUTLER, MIDGE FAE
Statements
Description of Mark
The mark consists, in part, of the wording "COASTER BAY".
Goods and Services
men's, women's and children's shoes
Lining/Stippling Statement
The design is lined for the colors blue, brown, and green.
Classification Information
International Class
25
- Clothing, footwear, headgear. - Clothing, footwear, headgear.
Class Status Code
2 - Sec. 8 - Entire Registration
Class Status Date
1999-06-21
First Use Anywhere Date
1991-06-27
First Use In Commerce Date
1991-06-27
Correspondences
Address
Please log in with your Justia account to see this address.
Trademark Events
| | |
| --- | --- |
| Event Date | Event Description |
| 1991-03-26 | ALLOWANCE/COUNT WITHDRAWN |
| 1991-04-10 | EXAMINER'S AMENDMENT MAILED |
| 1991-04-16 | APPROVED FOR PUB - PRINCIPAL REGISTER |
| 1991-09-06 | NOTICE OF PUBLICATION |
| 1991-10-08 | PUBLISHED FOR OPPOSITION |
| 1992-03-17 | NOA MAILED - SOU REQUIRED FROM APPLICANT |
| 1992-08-24 | EXTENSION 1 FILED |
| 1992-08-24 | USE AMENDMENT FILED |
| 1992-09-23 | EXTENSION 1 DENIAL LETTER PREPARED |
| 1992-09-23 | EXTENSION 1 DENIAL LETTER MAILED |
| 1992-09-23 | STATEMENT OF USE PROCESSING COMPLETE |
| 1992-09-28 | ASSIGNED TO EXAMINER |
| 1992-09-29 | ALLOWED PRINCIPAL REGISTER - SOU ACCEPTED |
| 1992-12-15 | REGISTERED-PRINCIPAL REGISTER |
| 1999-06-21 | CANCELLED SEC. 8 (6-YR) |