Image Trademark with Serial Number 73511110
Status: 710 - Cancelled - Section 8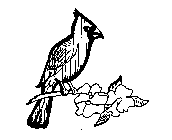 Registration Number
1423966
Status
710 - Cancelled - Section 8
Registration Number
1423966
Registration Date
1987-01-06
Mark Drawing
2T21 - Illustration: Drawing or design without any word(s)/letter(s)/ number(s) 50% Reduction
Design Searches
031525, 050525 - Other birds. Other flowers including daffodils and irises.
Published for Opposition Date
1986-07-08
Law Office Assigned Location Code
550
Statements
Goods and Services
FOOTWEAR, NAMELY SAFETY BOOTS AND SHOES AND HIKING BOOTS AND SHOES
Lining/Stippling Statement
THE DRAWING IS LINED TO INDICATE THE COLOR RED.
Classification Information
International Class
025
- Clothing, footwear, headgear. - Clothing, footwear, headgear.
Class Status Code
2 - Sec. 8 - Entire Registration
Class Status Date
2007-10-13
First Use Anywhere Date
1963-06-00
First Use In Commerce Date
1963-06-00
Correspondences
Address
Please log in with your Justia account to see this address.
Trademark Events
| | |
| --- | --- |
| Event Date | Event Description |
| 1985-01-26 | ASSIGNED TO EXAMINER |
| 1985-02-19 | NON-FINAL ACTION MAILED |
| 1985-08-16 | CORRESPONDENCE RECEIVED IN LAW OFFICE |
| 1985-09-04 | ASSIGNED TO EXAMINER |
| 1985-10-22 | FINAL REFUSAL MAILED |
| 1986-05-02 | EXAMINERS AMENDMENT MAILED |
| 1986-05-12 | APPROVED FOR PUB - PRINCIPAL REGISTER |
| 1986-06-08 | NOTICE OF PUBLICATION |
| 1986-07-08 | PUBLISHED FOR OPPOSITION |
| 1987-01-06 | REGISTERED-PRINCIPAL REGISTER |
| 1992-03-23 | REGISTERED - SEC. 8 (6-YR) & SEC. 15 FILED |
| 1992-06-19 | REGISTERED - SEC. 8 (6-YR) ACCEPTED & SEC. 15 ACK. |
| 2002-09-24 | PAPER RECEIVED |
| 2006-08-14 | REVIEW OF CORRESPONDENCE COMPLETE |
| 2006-09-20 | CASE FILE IN TICRS |
| 2007-10-13 | CANCELLED SEC. 8 (10-YR)/EXPIRED SECTION 9 |