NATIONAL WILDLIFE FEDERATION - Trademark Details
Status: 710 - Cancelled - Section 8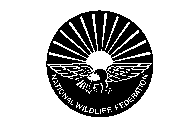 Registration Number
1269959
Word Mark
NATIONAL WILDLIFE FEDERATION
Status
710 - Cancelled - Section 8
Registration Number
1269959
Registration Date
1984-03-13
Mark Drawing
3T19 - Illustration: Drawing or design which also includes word(s)/ letter(s)/number(s) 50% Reduction
Design Searches
010501, 010525, 031501, 031519, 260101 - Sun, rising or setting (partially exposed or partially obstructed). Other representations of the sun. Eagles. Birds or bats in flight or with outspread wings. Circles as carriers or as single line borders.
Published for Opposition Date
1983-12-20
Law Office Assigned Location Code
560
Employee Name
HANNON, MARY E
Statements
Disclaimer
No claim is made to the exclusive right to use the words "Wildlife Federation", apart from the mark as shown.
Goods and Services
Caps, Belts, Scarves, Aprons and Neckties Depicting Wildlife for Promotion of Wildlife Conservation
Classification Information
International Class
025
- Clothing, footwear, headgear. - Clothing, footwear, headgear.
Class Status Code
2 - Sec. 8 - Entire Registration
Class Status Date
2004-12-18
First Use Anywhere Date
1977-10-24
First Use In Commerce Date
1977-10-24
Correspondences
Address
Please log in with your Justia account to see this address.
Trademark Events
| | |
| --- | --- |
| Event Date | Event Description |
| 1983-02-22 | ASSIGNED TO EXAMINER |
| 1983-03-03 | ASSIGNED TO EXAMINER |
| 1983-03-11 | NON-FINAL ACTION MAILED |
| 1983-08-18 | CORRESPONDENCE RECEIVED IN LAW OFFICE |
| 1983-09-12 | ALLOWANCE/COUNT WITHDRAWN |
| 1983-09-15 | APPROVED FOR PUB - PRINCIPAL REGISTER |
| 1983-11-01 | NOTICE OF PUBLICATION |
| 1983-11-02 | NOTICE OF PUBLICATION |
| 1983-11-03 | NOTICE OF PUBLICATION |
| 1983-11-04 | NOTICE OF PUBLICATION |
| 1983-12-20 | PUBLISHED FOR OPPOSITION |
| 1983-12-20 | PUBLISHED FOR OPPOSITION |
| 1984-03-13 | REGISTERED-PRINCIPAL REGISTER |
| 1990-02-16 | REGISTERED - SEC. 8 (6-YR) & SEC. 15 FILED |
| 1990-04-30 | REGISTERED - SEC. 8 (6-YR) ACCEPTED & SEC. 15 ACK. |
| 2004-12-18 | CANCELLED SEC. 8 (10-YR)/EXPIRED SECTION 9 |