COMTE - Trademark Details
Status: 710 - Cancelled - Section 8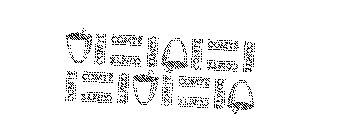 Registration Number
1227086
Status
710 - Cancelled - Section 8
Registration Number
1227086
Registration Date
1983-02-08
Mark Drawing
3T11 - Illustration: Drawing or design which also includes word(s)/ letter(s)/number(s) 50% Reduction
Design Searches
190702, 261108, 261109, 261925 - Pails, buckets. Letters, numerals or punctuation and letters, numerals or punctuation forming the perimeter of a rectangle, bordering the perimeter of a rectangle or forming a rectangle. Rectangles made of geometric figures, objects, humans, plants or animals. Other geometric solids.
Published for Opposition Date
1982-11-16
Law Office Assigned Location Code
520
Employee Name
STRASER, RICHARD A
Statements
Certification Mark Statement
THE MARK CERTIFIES THAT THE GOODS COME FROM THE COMTE DIVISION (AN ADMINISTRATIVE DEVISION OF FRANCE); THAT THE GOODS ARE ONLY MADE FROM COWS' MILK; AND THAT THE CHEESE MEETS THE HYGIENE, PRODUCTION METHODS OR STANDARDS OF APPLICANT.
Disclaimer
No claim is made to the exclusive right to use "Comte", apart from the mark as shown.
Lining/Stippling Statement
THE MARK IS LINED FOR THE COLOR GREEN.
Classification Information
International Class
A
- Goods Certification Mark. - Goods Certification Mark.
Class Status Code
2 - Sec. 8 - Entire Registration
Class Status Date
2003-11-15
First Use Anywhere Date
1979-02-23
First Use In Commerce Date
1979-02-23
Correspondences
Address
Please log in with your Justia account to see this address.
Prior Registrations
| | |
| --- | --- |
| Relationship Type | Reel Number |
| Prior Registration | 10268850 |
Trademark Events
| | |
| --- | --- |
| Event Date | Event Description |
| 1980-06-20 | ASSIGNED TO EXAMINER |
| 1980-07-14 | NON-FINAL ACTION MAILED |
| 1982-10-05 | NOTICE OF PUBLICATION |
| 1982-11-16 | PUBLISHED FOR OPPOSITION |
| 1983-02-08 | REGISTERED-PRINCIPAL REGISTER |
| 1988-11-17 | REGISTERED - SEC. 8 (6-YR) & SEC. 15 FILED |
| 1989-02-02 | REGISTERED - SEC. 8 (6-YR) ACCEPTED & SEC. 15 ACK. |
| 2003-11-15 | CANCELLED SEC. 8 (10-YR)/EXPIRED SECTION 9 |
| 2008-03-15 | TEAS CHANGE OF CORRESPONDENCE RECEIVED |