Image Trademark with Serial Number 72444665
Status:
900 - Expired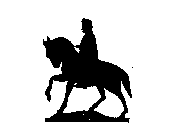 900 - Expired
2000 - Illustration: Drawing or design without any word(s)/letter(s)/ number(s) Typeset
020102, 020105, 020106, 020132, 020917, 220503, 220504 - Shadows or silhouettes of men. Famous men. Men in colonial dress, Pilgrims, Quakers and colonial militiamen. Other men, including frogmen, men wearing space suits and men wearing monocles. Riding horses and other animals. Sculptures of human beings. Sculptures of horses.
Statements
DISINFECTANTS, INSECTICIDES AND RODENTICIDES
MEDICINES AND PHARMACEUTICAL PREPARATIONS FOR ANIMALS
ANIMAL SHAMPOO AND GERMICIDAL AND DISINFECTANT DETERGENTS FOR USE IN THE DAIRY, LIVESTOCK AND POULTRY INDUSTRIES; AND ALL PURPOSE DETERGENT
Classification Information
Prior Registrations
Prior Registration
0241385
Trademark Events
1980-09-22
REGISTERED - SEC. 8 (6-YR) ACCEPTED & SEC. 15 ACK.
1996-02-12
EXPIRED SEC. 9