WOVEN IN THE BRITISH ISLES - Trademark Details
Status: 900 - Expired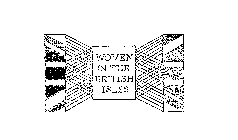 Registration Number
0833830
Word Mark
WOVEN IN THE BRITISH ISLES
Registration Number
0833830
Registration Date
1967-08-15
Mark Drawing
3S13 - Illustration: Drawing or design which also includes word(s)/ letter(s)/number(s) 75% Reduction
Design Searches
090102, 090907, 261102, 261112, 261113, 261121 - Stitches and embroidery including crocheted stitches and loose weaving but excluding stitches or embroidery on clothing pockets. Spinning wheels, looms. Plain single line rectangles. Rectangles with bars, bands and lines. Two rectangles. Rectangles that are completely or partially shaded.
Statements
Certification Mark Statement
THE MARK CERTIFIES THAT THE TEXTILE PIECE GOODS HAVE BEEN WOVEN IN THE UNITED KINGDOM OF GREAT BRITAIN AND NORTHERN IRELAND AND WHERE APPLICABLE DYED OR FINISHED IN THE UNITED KINGDOM FROM YARNS WHICH HAVE BEEN SPUN IN THE UNITED KINGDOM, FROM FIBRES OR FILAMENTS, THE PROCESSING OF WHICH INTO SLIVERS HAS BEEN CARRIED OUT IN THE UNITED KINGDOM AND THAT THE TEXTILE PIECE GOODS ARE MADE IN ACCORDANCE WITH STANDARDS OF CONTENT PROMULGATED BY THE APPLICANT.
Disclaimer
APPLICANT DISCLAIMS THE EXCLUSIVE USE OF THE WORDS "WOVEN IN THE BRITISH ISLES."
Goods and Services
TEXTILE PIECE GOODS MADE OF WOOL AND/OR ANIMAL FIBRE
Classification Information
International Class
A
- Goods Certification Mark. - Goods Certification Mark.
Class Status Code
9 - Expired
Class Status Date
2008-05-16
Correspondences
Name
BEVERIDGE, DEGRANDI & WEILACHER
Address
Please log in with your Justia account to see this address.
Foreign Application Information
| | | | |
| --- | --- | --- | --- |
| Filing Date | Application Number | Country | Foreign Priority Claim In |
| 0000-00-00 | | | False |
Trademark Events
| | |
| --- | --- |
| Event Date | Event Description |
| 1987-08-10 | REGISTERED - SEC. 9 FILED/CHECK RECORD FOR SEC. 8 |
| 1987-08-15 | REGISTERED AND RENEWED (FIRST RENEWAL - 20 YRS) |
| 2008-05-16 | CANCELLED SEC. 8 (10-YR)/EXPIRED SECTION 9 |