FOMOCO - Trademark Details
Status: 900 - Expired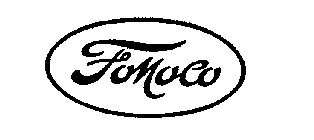 Registration Number
0512915
Registration Number
0512915
Registration Date
1949-07-26
Mark Drawing
3000 - Illustration: Drawing or design which also includes word(s)/ letter(s)/number(s) Typeset
Design Searches
260301 - Ovals as carriers and single line borders.
Statements
Goods and Services
EXPLOSIVE ENGINES, BRAKE ASSEMBLIES, BRAKE MASTER CYLINDERS, BRAKE WHEEL CYLINDER ASSEMBLIES, CLUTCH ASSEMBLIES, STEERING GEARS, DRAG LINKS, TIE RODS, REAR AXLE HOUSING, STEERING GEAR ARMS, STEERING IDLER ARMS, SPINDLE ARMS, SUSPENSION PIVOT BARS, SUSPENSION ARMS, AXLE SHAFTS, WHEEL SPINDLES, SPINDLE SUPPORTS, DIFFERENTIAL CARRIERS, DIFFERENTIAL CASES, DIFFERENTIAL GEARS AND PINIONS, DRIVE SHAFTS, DIFFERENTIAL SHAFTS, DRIVE GEAR AND PINIONS, UNIVERSAL JOINTS, STEERING COLUMNS, CYLINDER BLOCKS, CYLINDER HEADS, PISTONS, PISTON PINS, CONNECTING RODS, CONNECTING ROD BEARING LINERS, INTAKE VALVES, EXHAUST VALVES, VALVE SPRINGS, VALVE GUIDE BUSHINGS, CAMSHAFTS, CAMSHAFT GEARS, CAMSHAFT BEARINGS, CRANKSHAFTS, CRANKSHAFT BEARINGS, FLY WHEEL AND RING GEAR ASSEMBLIES, INTAKE MANIFOLDS, EXHAUST MANIFOLDS, OIL PUMPS, WATER PUMPS, ENGINE SUPPORTS, TRANSMISSIONS, TRANSMISSION GEARSHIFT LEVERS, TRANSMISSION HOUSINGS, TRANSMISSION SHAFTS, TRANSMISSION COVERS, TRANSMISSION SHIFTER FORKS, TRANSMISSION GEARS, TRANSMISSION SYNCHRONIZERS, TRANSMISSION SHIFT INTERLOCKS, RADIATOR FANS, FUEL PUMPS, CARBURETORS, MUFFLERS, TAILPIPES, WRENCHES, PLIERS, SCREW DRIVERS, GREASE GUNS, TIRE IRONS, JACKS, STARTING CRANKS, BALL BEARINGS, ROLLER BEARINGS AND BUSHINGS, GREASE CUPS, THROTTLE RODS, PINIONS, VALVES, SPRINGS, MECHANICAL SHAFTING COUPLINGS, SPRING TYPE RETAINERS PULLEYS, MACHINE KEYS, TAPER PINS, CLEVIS PINS, AND STRAIGHT PINS, EXHAUST DEFLECTORS
Classification Information
International Class
012
- Vehicles; apparatus for locomotion by land, air or water. - Vehicles; apparatus for locomotion by land, air or water.
Class Status Code
9 - Expired
Class Status Date
1992-11-03
First Use Anywhere Date
1948-11-17
First Use In Commerce Date
1948-11-17
Trademark Events
| | |
| --- | --- |
| Event Date | Event Description |
| 1969-07-26 | REGISTERED AND RENEWED (FIRST RENEWAL - 20 YRS) |
| 1992-11-03 | EXPIRED SEC. 9 |